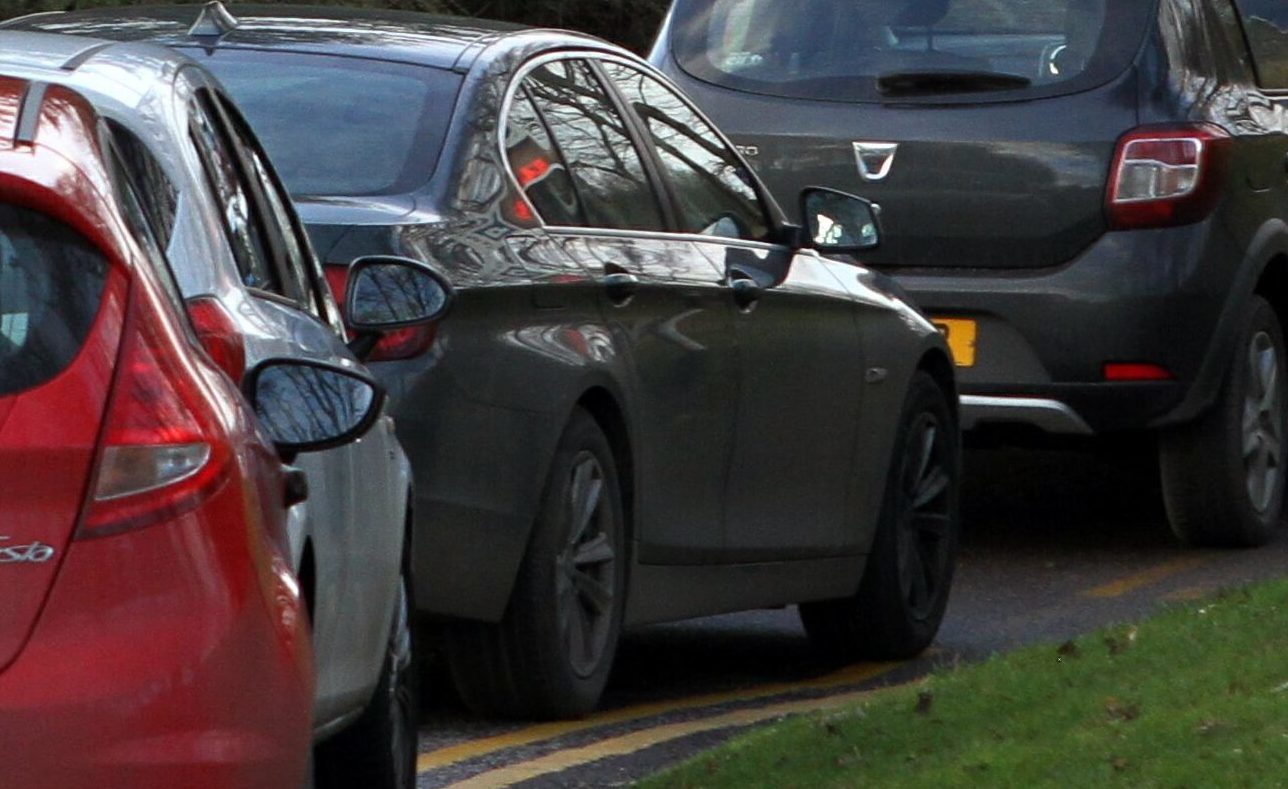 Visitors to Ninewells are having to wait up to "half an hour" to gain access to the car park, causing patients to be late for appointments.
Patients, staff, and people visiting sick relatives are facing continual struggles for spaces at the privately-run car park, where parking costs £2.20 per visit.
The car park regularly hits capacity, resulting in the surrounding streets being used as an "overspill", causing "regular problems" for west end residents.
Some staff and patients are having to wait "between 20-30 minutes" to gain entry, and staff with permits are not guaranteed a space – even if they have paid almost £410 for an annual pass.
NHS Tayside has acknowledged patients are arriving late for appointments as a result of parking delays, with the health authority and the public both agreeing the problem peaks on a Wednesday.
NHS Tayside received more than £183,000 in income from parking fees at the privately operated car park between October 2015-16.
Ticket machines in the car park – which is run by Indigo – are unable to accept notes or cards, which one West End councillor called "outdated".
The health secretary, Shona Robison MSP, has said she would like to see the charges abolished.
She said: "I would like to be able to scrap car park charges at Ninewells but unfortunately it is one of three car parks which are locked into long-term PFI contracts which precede this government and the cost of getting out of these contracts is prohibitive.
"I have previously raised concerns about apparent moves to increase these charges and called on the company involved to reconsider.
"Charging to park at hospitals places an unnecessary financial burden on families and those needing treatment.
"The Scottish Government abolished car park fees at hospitals in December 2008 – a move which has saved patients, visitors and staff around £29 million."
Councillor Fraser Macpherson said: "Capacity issues at Ninewells are a real concern, something which affects visitors, staff, patients, and of course residents who live close to the hospital.
"When the hospital car park reaches its capacity, then more vehicles spill over on the nearby streets, which causes regular problems for residents.
"We are looking for solutions for this particular problem, and I do believe there is a way forward.
"This is something NHS Tayside has to tackle, and there is a problem with passing of blame between the PFI management and the Scottish Government as to who is responsible.
"I accept the allocation of the PFI contract between Indigo and NHS Tayside was arranged long before the current administration came in to power – before even devolution – but Ninewells is one of the only hospitals in Scotland still charging for parking.
"The infrastructure at the car park is outdated, and I feel for the staff and patients and visitors, and it is time for the Scottish Government to review the situation."
Mr Macpherson also noted gaps in the bus services providing Ninewells could be leading to more people driving to the hospital and using the car park.
A spokesperson for NHS Tayside said: "We appreciate that there are times when the car parks are busier than normal. This can sometimes result in some patients being held up and arriving slightly late for their appointment.
"However, if patients are delayed due to parking they are seen as soon as possible once they arrive at their outpatient area.
"Car parking at Ninewells Hospital is run by Indigo under a 30-year PFI contract which concludes in 2028.
"We are aware that car parking at Ninewells Hospital can sometimes experience pressure at peak times Monday to Friday, however the site is particularly well served by public transport and we encourage staff and visitors to consider using alternative transport wherever possible.
"We can provide free compassionate parking vouchers to parents and relatives of long-term hospital patients and those visiting very ill patients on a regular basis.
"A range of outpatient clinics take place at Ninewells Hospital Monday to Friday each week, with a small increase in attendance at clinics on a Wednesday."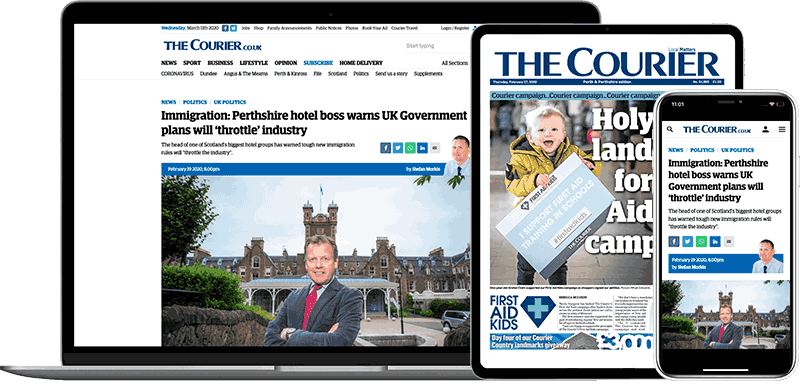 Help support quality local journalism … become a digital subscriber to The Courier
For as little as £5.99 a month you can access all of our content, including Premium articles.
Subscribe