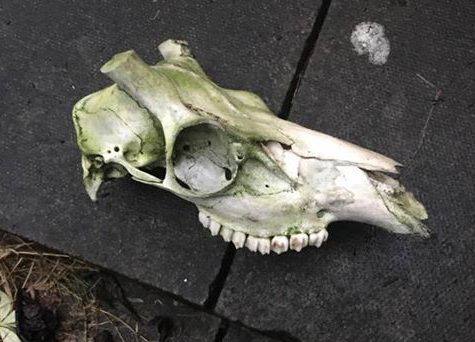 Tradesmen have discovered a skull dangling from a Dundee washing line.
The skull, thought to be that of a deer, was left attached to a line on the city's Park Avenue.
The grim discovery was made by roofer and charity campaigner Charlie Kean as he carried out work in the area.
Charlie said: "I don't know what it is.
"I don't think it's a sheep because it looks like it might have had horns cut off.
"Someone had tied it on.
"I've never seen anything like it in my life."
Social media users dubbed the person behind the public display "sick and nasty" and warned it could give children nightmares.