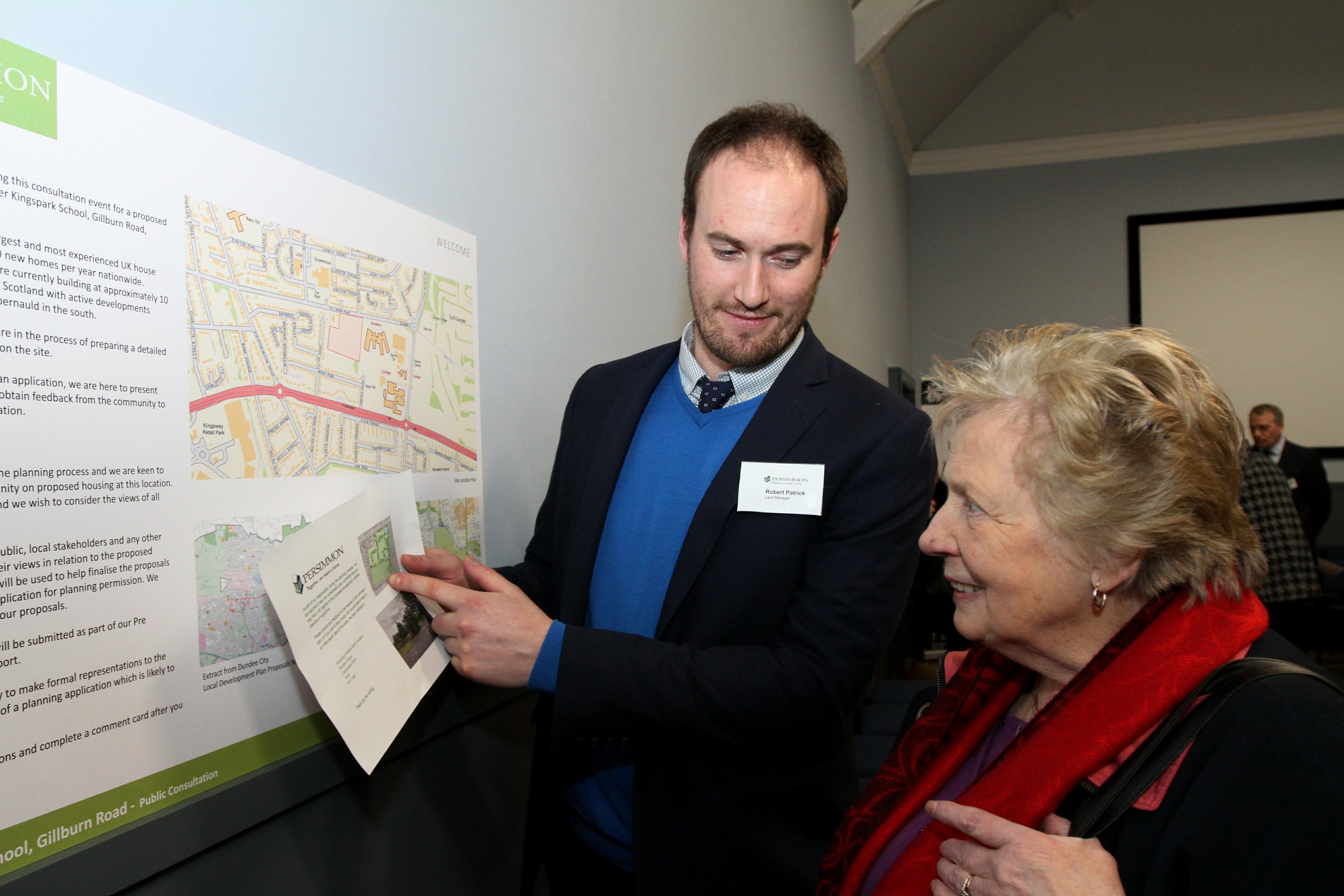 Campaigners fighting against the development of dozens of homes on controversial land in Kirkton grilled housing bosses on Thursday afternoon.
Land around the former Kingspark School has been the topic of debate for years, with residents claiming Dundee City Council has reneged on proposals to leave the space for public use.
Persimmon Homes North Scotland has applied to build housing on the site after councillors gave the green light to the land's sale as part of a £3.3 million deal.
On Thursday, architects and land managers from Persimmon Homes met with residents in Downfield Mains Church to answer questions on the development.
Angry homeowners living around the site of the future build have consistently expressed their dismay over what they see as a broken promise to keep the land for public use.
Campaigners Peggy George and Lynn Watson quizzed Persimmon representatives on what any future development would entail.
Peggy, 76, said she is adamant the fight to have the ground kept in public use will continue.
She said: "We've been back-stabbed. This is the only play area the youngsters have and they've done away with it.
"There isn't a play area between Strathmartine Road, the Kingsway and as far down as Glamis Road. It's ridiculous. I do hope they rethink this, but it only will be if we keep pushing it."
Peggy's neighbour Lynn Watson added: "I'm opposed to any housing.
"The site is a medium risk flooding area already with SEPA. I'm not very sure how you're meant to build houses on an area where there's water movement.
"I think there could still be a solution, especially with this water problem. They can't just steam-roll in and build houses there because the whole area could very well get flooded."
A spokesperson for Persimmon Homes North Scotland described the consultation as a "listening exercise" and said that resident's concerns would be listened to and considered.