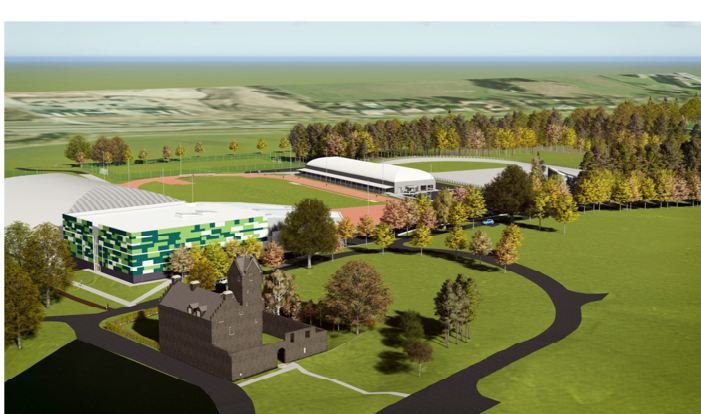 Redesigned plans for the proposed multi-million pound Regional Performance Centre for Sport in Caird Park will be shown to councillors on Monday.
The original proposals, which were lodged in July, had to be redrawn after Dundee Football Club announced in December they would not be using the centre as a training ground.
The club's withdrawal came days after the Scottish Government requested Dundee City Council carry out an environmental impact assessment (EIA) on the proposal, after campaigners opposed to the centre being built in the park asked the government to intervene.
The redesigned plans feature three sport pitches – two artificial and one grass – as opposed to the original plans which would have seen eight sport pitches built.
The main hub for the centre has also been repositioned from the north of the proposed site to the south, moving it away from Mains Castle and the war memorial.
The redrawn plans do not detail whether the athletics track and grassed area would be upgraded, as originally shown in the first proposal.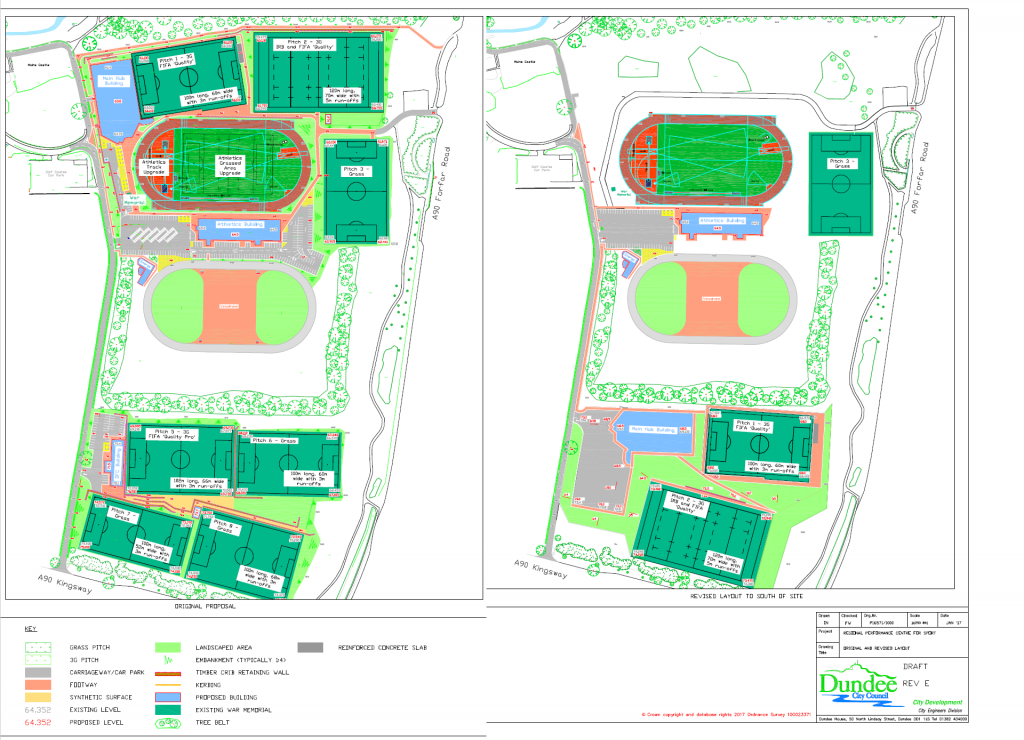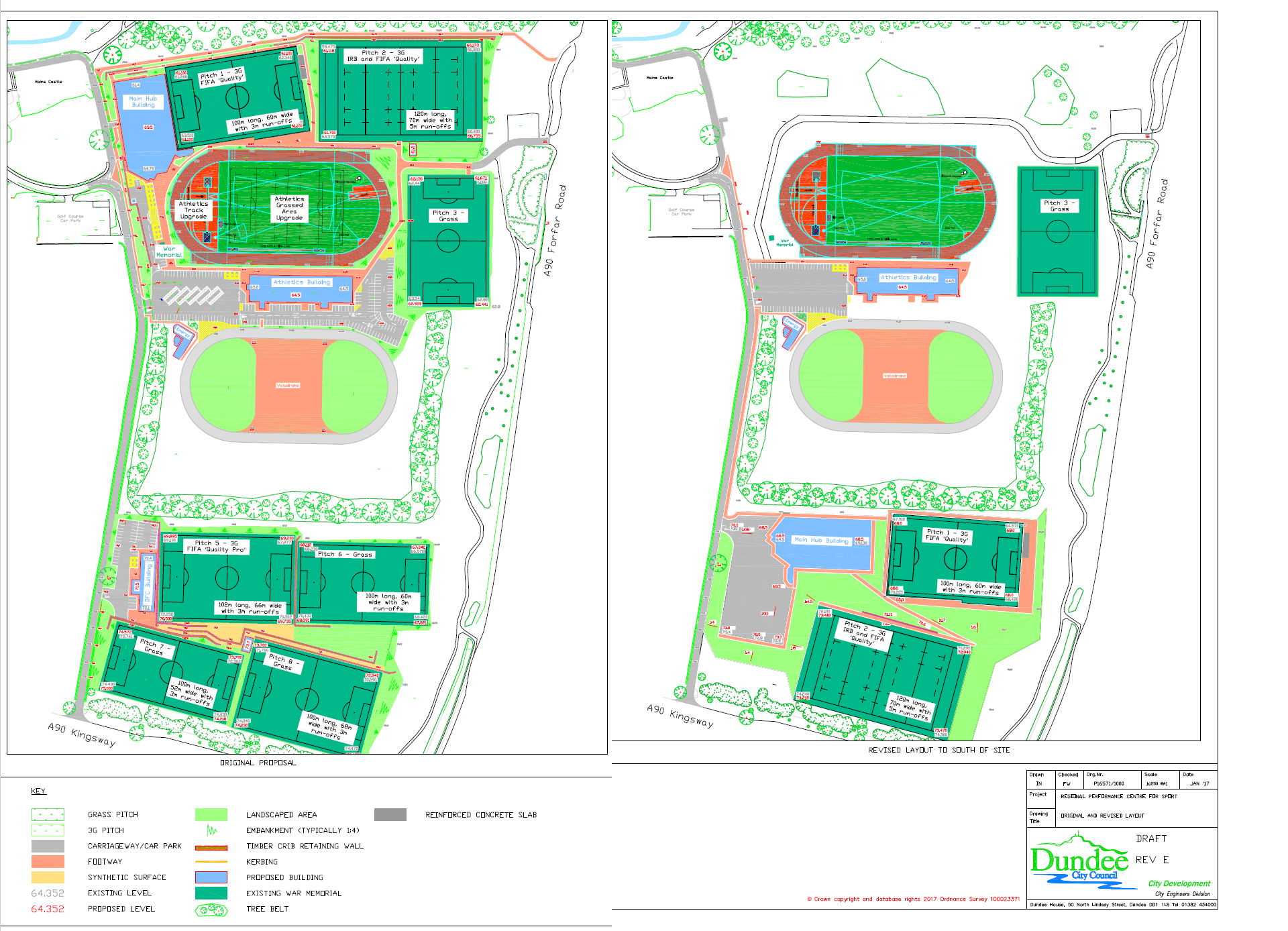 The council will seek further direction from the Scottish Government as to whether the amended proposals will require an EIA.
The policy and resources committee will be told the existing tender process has "been collapsed" and, given the nature of the new proposals, a new process will be pursued through the SCAPE framework.
This framework is already being used to procure the programme of new schools and coastal protection works.
Jim Malone, one of the local residents spearheading the Care for Caird opposition group, said the proposals had been a "fiasco turned in to a farce" from the beginning.
He said: "The council has put together these plans quickly, and there is very little detail to them. There is no information on costing, as far as we can see, and there is no information on policy they would need to put in place.
"As a group, we still believe Caird Park is unsuitable as a location for the centre, and the whole process has been a fiasco turned in to a farce.
"The council still haven't answered the questions we raised, including the issues surrounding bio-diversity and whether the park is common ground.
"We are not saying the city shouldn't have the sport centre, we just don't think it should be built in Caird Park.
Councillor Ken Guild, policy and resources convener, said: "The football club withdrawing its interest has given us an opportunity to take another look at the site and see if there is another way to lay out the facilities that we want to have there in a more efficient and effective way.
"It will also offer an opportunity to locate the new facilities further away from potentially sensitive areas within the park.
"We are working hard with our partners in sportscotland to provide a top-class facility that can be open for both performance and community use and will be an exciting addition to the city's superb range of sporting facilities."