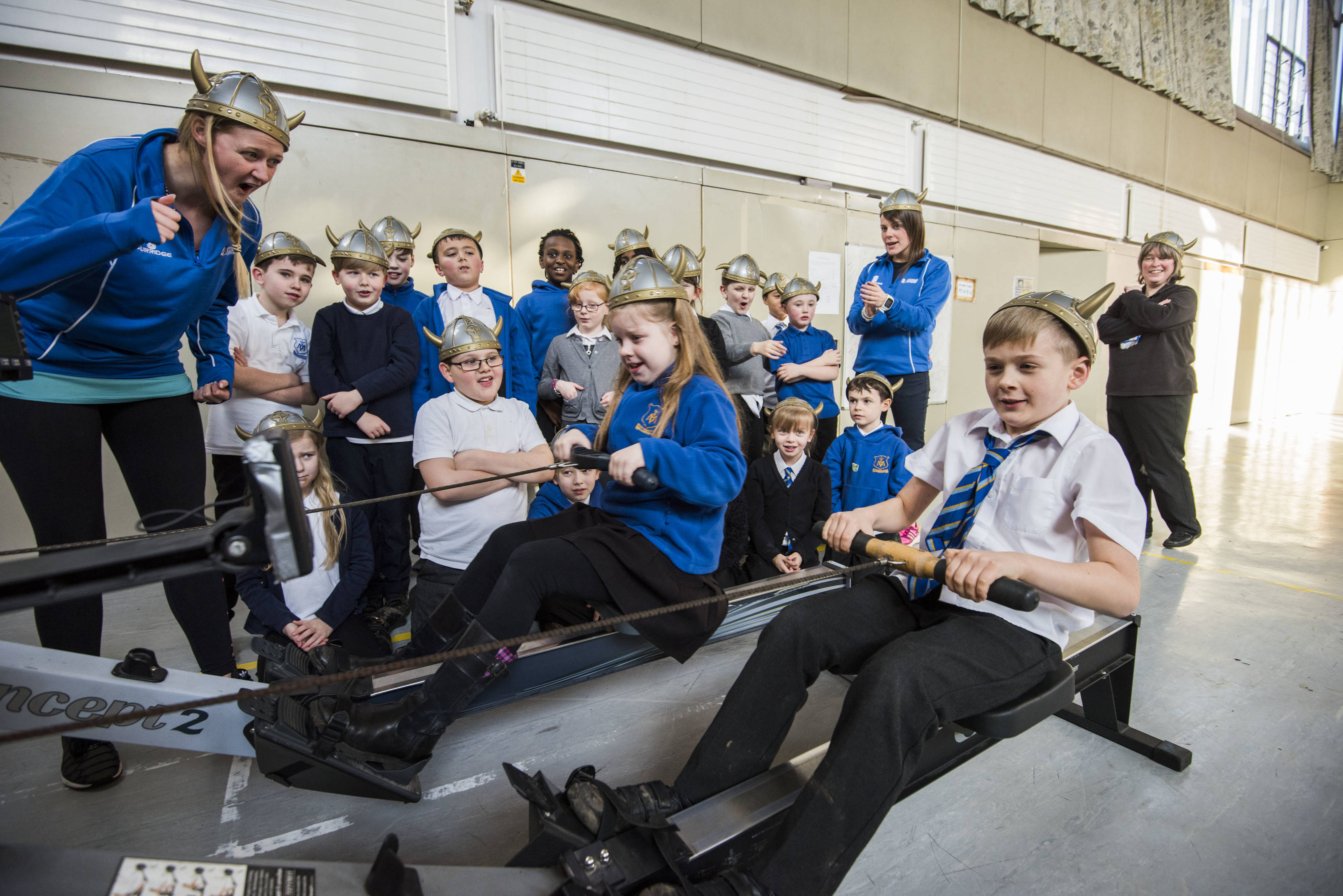 More than 40,000 children from some of the most deprived areas in Dundee have engaged with an education initiative which uses sport as a hook.
The Abertay University Dundee Academy of Sport has been working with schools, colleges and community groups across Tayside and Fife since 2013.
Course leaders teach pupils various educational skills using sporting examples –including Lionel Messi's wages, the Six Nations rugby championship and the Tour de France.
On Monday, 8-year-old Our Lady's Primary pupil Florian Szarlej became the 40,000th child to work with the project.
Abertay teaching fellows Amy Macleod and Rhona Martin had the class wearing horned helmets while they worked on rowing machines in the school's gym, teaching children about the history and physiology of the Vikings.
Florian said: "I like it when the sports guys come to our school – it's more fun than normal class. I like Parkour, basketball and gymnastics and maybe one day I will teach sports like them."
The majority of children engaging with the programme come from areas of high deprivation, with many of the pupils coming from troubled or disadvantaged backgrounds.
Dundee Academy of Sport project officer, Alan Clark, said using sport as a vehicle for education was a powerful tactic in trying to harness the imagination and attention of children.
He said: "The kids we are delivering to come from the Scottish Index of Multiple Deprivation (SIMD) 20 areas and in Dundee that tends to include the majority of the schools.
"It is about finding unique and creative ways to engage them – if we are doing numeracy we might focus on transfer deadline day or how much Lionel Messi gets paid in a week.
"We provide that extra bit of razzmatazz and inspiration and that is then backed up by the teachers who play an integral role in the sessions and are able to follow up with lessons after we have gone.
"Our work has been well received from pupils and teachers alike, with high levels of engagement and excellent feedback from class teachers.
"If they are enjoying what they are doing then they engage – it can be like sneaking education in by the back door."
Teachers from schools involved in the programme have said it was a great opportunity for many of the pupils, and feedback showed a 90% satisfaction rates for the sessions.
Eighty-five schools across Tayside and Fife are engaged in the initiative, which works in partnership with Dundee and Angus College and is funded in conjunction with the Scottish Funding Council.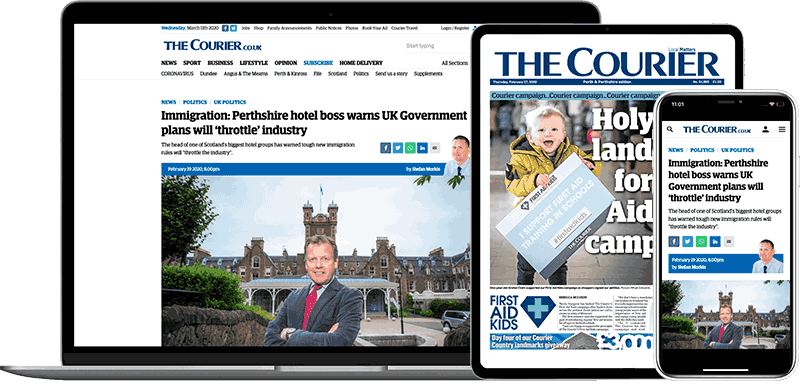 Help support quality local journalism … become a digital subscriber to The Courier
For as little as £5.99 a month you can access all of our content, including Premium articles.
Subscribe