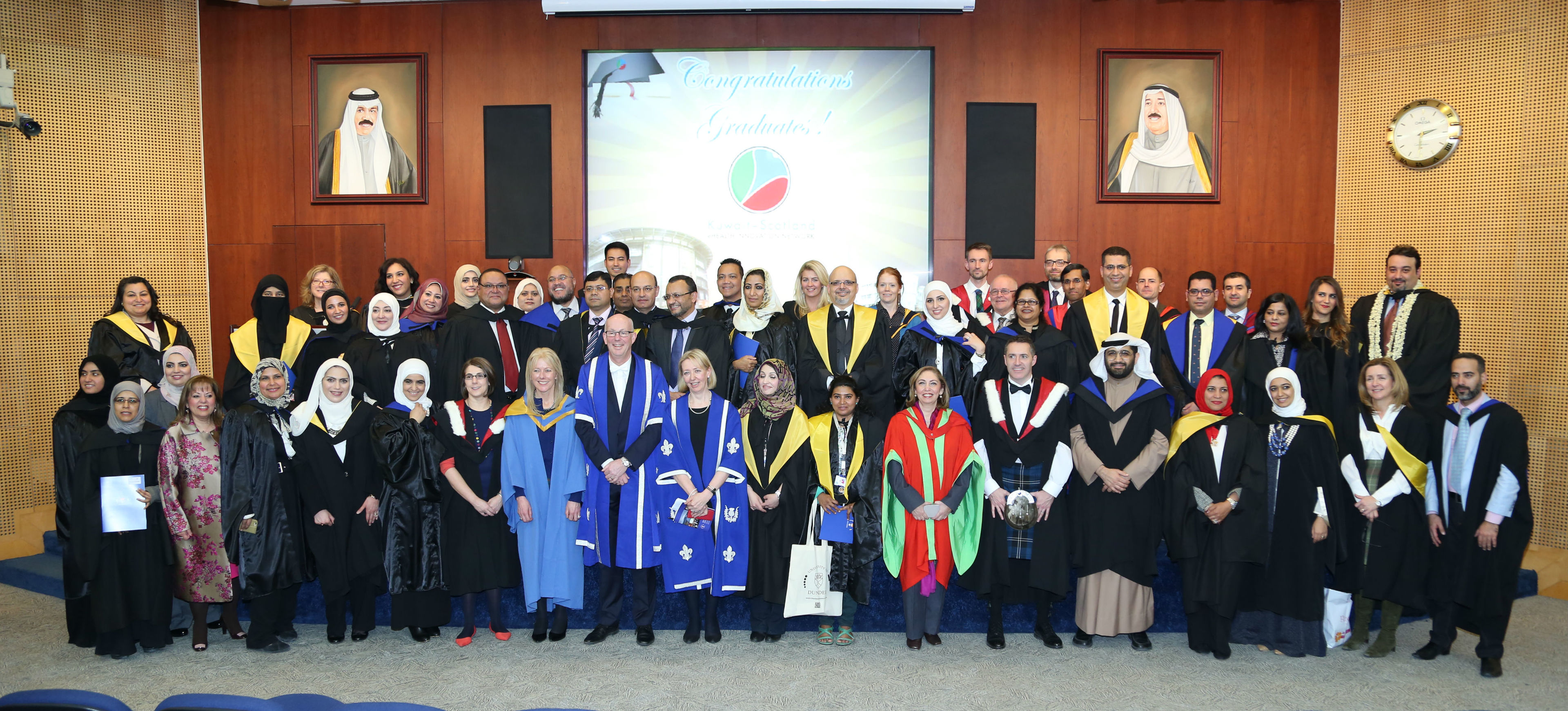 Dundee University graduates have celebrated earning degrees in diabetes care, after studying as part of an overseas teaching programme in Kuwait.
Almost 50 new graduates, who studied in Diabetes Care, Education and Management, have been awarded their post-graduate qualifications through a partnership between the university, the Dasman Diabetes Institute and the Ministry of Health in Kuwait.
As much as a quarter of the population of the small Arab country are afflicted by the disease, equating to as many 700,000 diabetes patients requiring care and treatment.
The university has exported its skills in world-leading diabetes care to the country, in the hopes a revolution in the management of the disease in Kuwait will be seen.
Over 200 graduates who earned their qualifications from Dundee University in Kuwait are now working within the country's health care system since the programme was established in 2012.
Professor Gary Mires, dean of the School of Medicine at Dundee, said: "We are delighted to honour our newest graduates, who can go on to have a significant impact in clinical practice here in Kuwait and make a real difference for diabetes patients.
"Our Diabetes Care, Education and Management programme and the relationship between the Dasman Diabetes Institute and Dundee University started after Professors Hilal Al Sayer and Kazem Behbehani in Kuwait identified the need to ensure the highest possible levels of diabetes healthcare for patients.
"All of us working together – the Dasman Institute, the university, NHS Tayside and the Kuwait Ministry of Health – has led to a unique, sustainable programme integrating education, clinical improvement, management and research."
Professor Hilal Al Sayer, chair of the board of trustees of Dasman Diabetes Institute, told graduates: "You have accomplished something of great magnitude, and of that you must be proud. Your perseverance and hard work are a testament to your success and I thank you for the difference you will make in many a life in the future."
Nehad Taha, one of the graduates of the programme, said: "It is gratifying to see how I matured and became proficient and ready to tackle every challenge to further my life-long career in diabetes."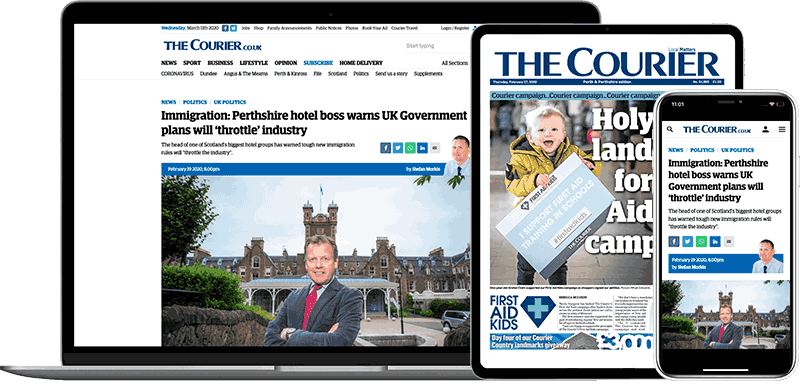 Help support quality local journalism … become a digital subscriber to The Courier
For as little as £5.99 a month you can access all of our content, including Premium articles.
Subscribe