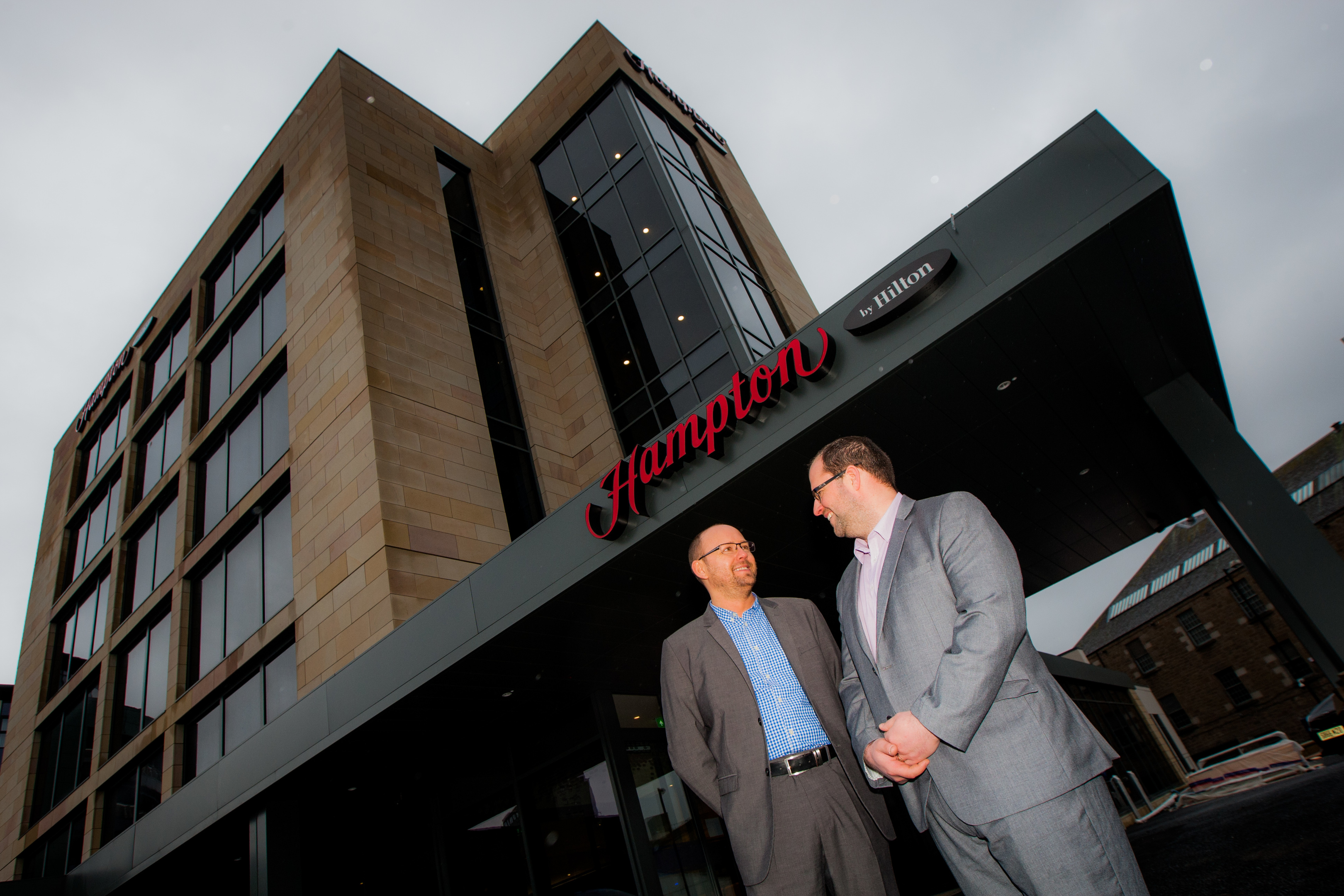 It is the newest Dundee hotel to be built in anticipation of the V&A launch, with a projected opening date in March.
The Courier was given an exclusive preview tour of Hampton by Hilton to see the work being done behind the scenes in the lead-up to spring.
The city centre venue has been kitted out with bespoke furniture, paintings by local artists and will boast a gourmet restaurant open to the public as well as guests.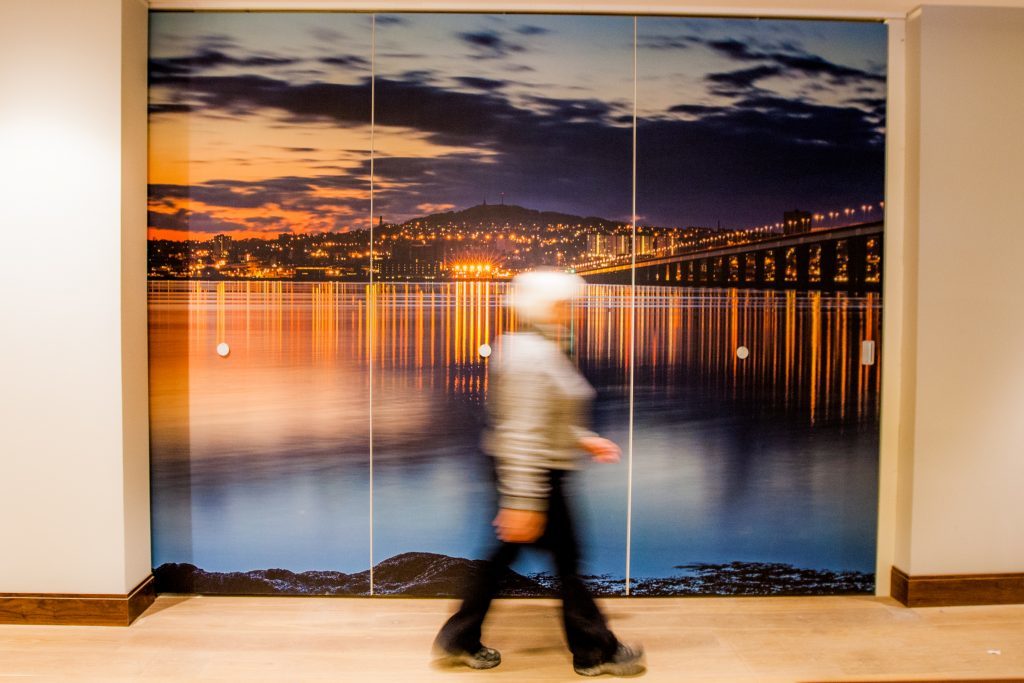 General manager Paul Wood said: "We are now putting the finishing touches. We have an open-plan reception area with a lobby, a work station with PCs, a printer and space for laptops, free wifi and fridges for drinks and snacks.
"The decor is fresh and contemporary and all the furniture was made specially for us.
"Our bedrooms will offer a fantastic view of Dundee and the River Tay with floor-to-ceiling windows, which are tinted from the outside and are sound-resistant so that guests can't hear traffic.
"The breakfast room will serve as a bar and restaurant once breakfast is finished.
"It is a separate entity from the hotel and will be open to the public. There's a world travel theme in the décor, with bright colours and accessories such as a Moroccan mirror."
Mr Wood explained that the extension of the restaurant was the reason for the delayed opening – the hotel was originally scheduled to open last summer, with a few other missed opening dates in December and January.
Director of sales Derek Miller added: "The restaurant was going to be much smaller, but then it was decided that if we're going to have a restaurant, we should do it properly and make an impact.
"So now it is much bigger and bolder, the idea being that it will be a destination rather than just an add-on to the hotel."
Head chef Robert Yuill said the menu will offer modern cuisine with an emphasis on local ingredients.
He explained: "We will be making a lot of our own food, for example the bread and patisserie products, bringing traditional techniques back to use."