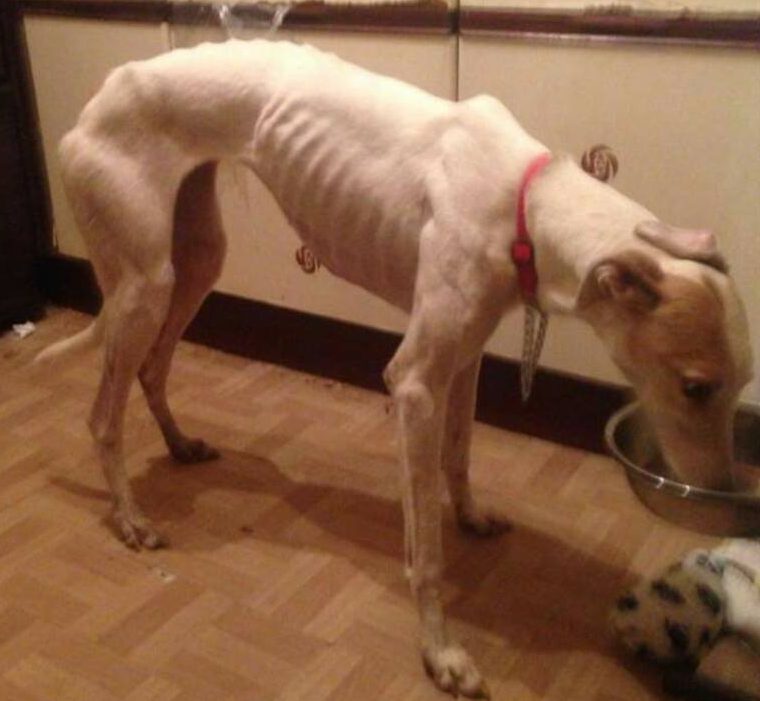 A greyhound which ran off after being hit by a car has been found nine days later.
Amber became spooked and slipped her collar while being walked by owner Joyce Cuthbert in Lochee on January 31.
The two-and-a-half-year-old rescue dog was clipped by a taxi as she was bolting away from her owner.
She was spotted several days later at Clatto Park and was eventually caught on Coupar Angus Road.
The already skinny pooch had lost 5kg on her nine-day trauma, however a vet determined she was not dehydrated and gave her antibiotics as a precaution.
In a post on the Missing Pets, Dundee Facebook page Amber's owners thanked those who had searched for their pet.
The page administrator wrote: "We are so happy to report that Amber has been caught safely. It appears she started following runners, probably asking for help.
"Poor baby has lost a lot of weight and is on her way to the vets. We wish her a speedy recovery and thank every single one of you who went out and searched for her and put up posters.
"Family have posted the following message….Can you please post that my family is so grateful for all the searchers and Facebook support in finding her. Its so heartwarming to see so many people concerned about Amber. Thank you so so much."
Meanwhile Lakeland terrier Bella remains missing.
The 10-month-old pup disappeared on January 21 while out for a walk in Balgay Park with her owner Sheila Gaughan.
Firefighters and animal control officers began digging at a Balgay cemetery after sniffer dogs indicated she may have entered some tunnels there.
There have been several sightings since, but she has not been found.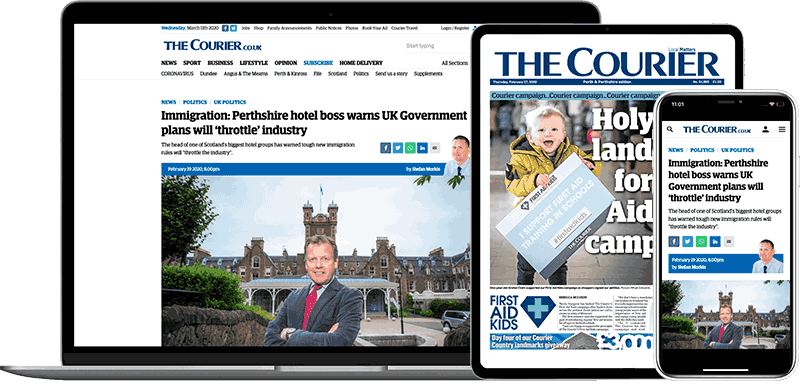 Help support quality local journalism … become a digital subscriber to The Courier
For as little as £5.99 a month you can access all of our content, including Premium articles.
Subscribe