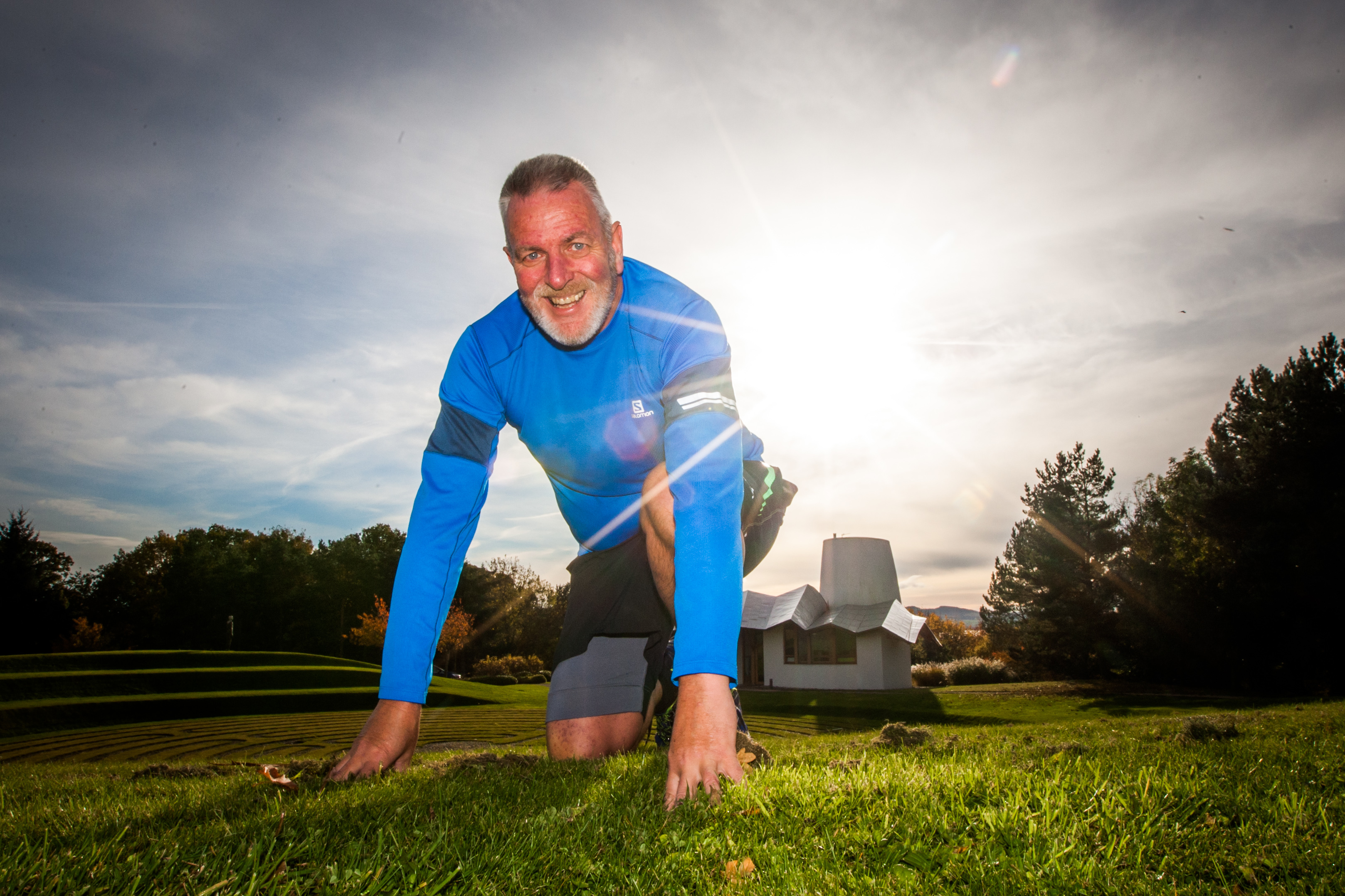 A Dundee man who was given just three months to live is on track to run the London marathon in April.
Eric Hamilton was diagnosed with terminal lung cancer two years ago, but has defied the odds thanks to a new drug and taking up running.
The 60-year-old has raised £340 for Maggie's Centre in Dundee to show his appreciation for the support they've given him.
Eric said: "I wasn't well enough to run the marathon last year, so it was on my bucket list.
"I was diagnosed in 2015 with terminal lung cancer spreading to my lymph nodes and fracturing bones in my neck.
"I was very quickly matched up with a new drug called Afatinib, which, after nearly two years, is controlling the size of my lung tumour and at present keeping any other cancel cells at bay .
"After getting up off the floor from after that announcement I started running and running and have kept on running ever since and have lost two stone, all with the help of my lovely wife Carol , my boys Greig, Scott and Rhuardi , plus encouraged by extended family and some very special friends.
"The training is going well, I've been doing half marathons and Maggie's Centre have been very supportive in helping me train.
"Maggie's have reached me with their basic ethos of listening and advice to me and other cancer victims and their families .
"So a very heartfelt and very very special thanks – I don't think I would be capable of this marathon without their care."
Eric has also thanked his colleagues at Dundee City Council and the staff at Ninewells Hospital for their support.