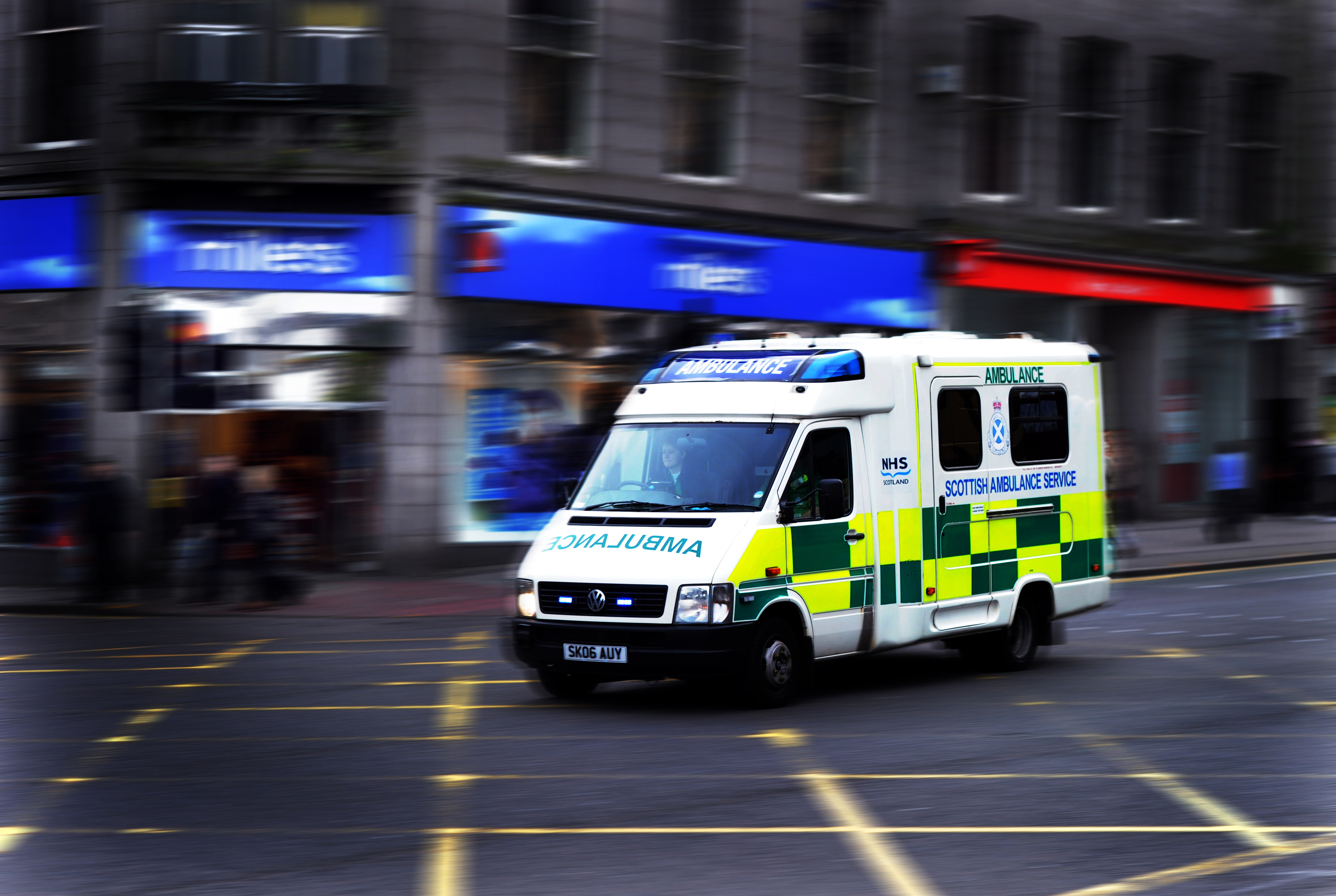 Hundreds of addresses in Tayside and Fife have been flagged to the Scottish Ambulance Service (SAS) over violence and safety concerns, The Courier can reveal.
Over 200 postcode areas in Courier Country are currently listed in a SAS database to notify personnel of locations where violence could be an issue.
A further 51 postcodes in the region are highlighted for non-violence warnings which could affect crew safety, such as dangerous pets, abandoned buildings and sites that are by their nature hazardous and may require a specialist response, such as power stations and harbours.
Documents containing partially redacted post codes of all the current addresses were handed to The Courier following requests made under Freedom of Information legislation.
Fifty-nine DD, 132 KY and 34 PH addresses were flagged for violence, making a total of 225.
Nationwide, a further 1,960 post code areas are listed, meaning Courier Country accounts for just over 10% of the total.
For other scene safety concerns, 16 DD, 24 KY and 11 PH postcode areas are listed.
That combined total of 51 accounts for 10.5% of Scotland's 489 flagged addresses.
The database is constantly being updated, and addresses are added or removed based on current information or previous experiences of violence or threats of violence.
Contrary to other reports, there are no postcodes which specifically require a police response before ambulance crews attend.
A request for support from the police is only made after being assessed by the control room staff, and a decision is normally made in conjunction with the crew attending over whether to call for police to attend in advance.
A SAS spokesperson said: "The safety of ambulance staff is paramount, which is why the service takes appropriate measures to protect them.
"As one of a number of protective measures, individual addresses where there have been previous incidents of violence or threatening behaviour towards staff are flagged in control rooms. This means that if a 999 call comes in from a flagged address dispatchers can identify that staff may be at risk and request additional support, if required.
"Every year, ambulance crews report incidents of physical assault, ranging from pushing and punching to spitting and attack with a variety of weapons. They deserve more respect for their dedication to patient care, often provided in the most challenging of situations. In most of these incidents alcohol is a key factor in the aggressive behaviour of patients."
Bill Bowman, Scottish Conservative MSP for the North East Region, said: "These are worrying figures which show hundreds of postcodes across Tayside fast becoming no-go areas for the emergency services.
"Our ambulance crews – and indeed all first responders – work extremely hard to save lives and they should not be in any way impeded from carrying out that work.
"They should certainly not have to contend with violent behaviour when they are simply trying to do their jobs."
A Scottish Government spokesman said: "Attacks against our NHS staff are despicable and the perpetrators must be dealt with in the strongest possible terms.
"No-one should be the victim of abuse or violence while at work. We continue to encourage all NHS organisations to support criminal proceedings against anyone who assaults our staff.
"The Emergency Workers Act includes a penalty of up to 12 months imprisonment, a £10,000 fine, or both. In 2008 this government extended the act to include GPs and doctors, nurses and midwives working in the community. For more serious attacks, the common law of assault allows for penalties all the way up to life imprisonment.  We fully support our police, prosecutors and courts in using the available law to deal with those who attack emergency workers."