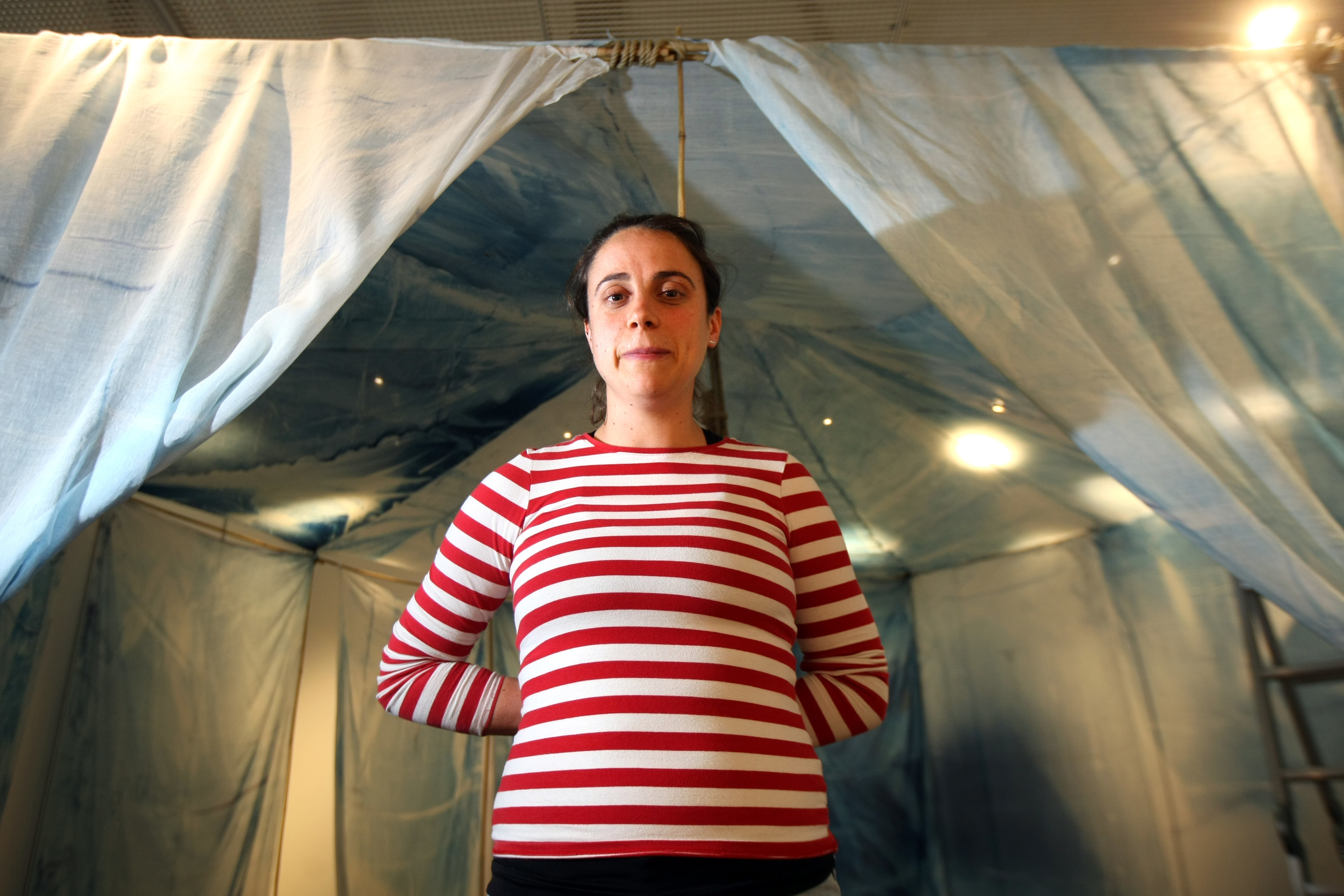 A Dundee graduate has embarked on a three month-long trip to one of the world's driest regions to examine society's use of water.
Holly Keasey has taken up a residency at the Santa Fe Art Institute (SFAI) in New Mexico as part of the taxpayer-funded trip.
The artist will spend her time in the United States to look at "the use and misuse of a substance that is critical to everybody's lives".
Holly, who graduated with a BA in art, philosophy and contemporary practice from Dundee University in 2011, received £4,274 in funding from Creative Scotland for the project.
She will join the SFAI's renowned water rights programme.
The funding has come under fire from some quarters, with John O'Connell, chief executive of the TaxPayers' Alliance, saying: "It really is surprising that our authorities still seem to be struggling to grasp the importance of finding savings at a time when families are struggling with tax bills.
"Barely a day goes by without taxpayers being told they need to dig deeper to fund essential services, yet our authorities seem to somehow find the money to fund ventures like these."
Creative Scotland has come under criticism for some of its grants in recent years, most notably for £15,000 given to Ellie Harrison's Glasgow Effect project, where she challenged herself to remain in Glasgow for a whole year.
A spokesman for the body said: "Our funding will enable this emerging artist to undertake a structured residency at the world renowned Santa Fe Art Institute, benefiting both her creative and professional practice.
"We find that many artists are interested in exploring environmental concerns and we believe it is important that our best creative minds can be supported in this endeavour.
"The programme has attracted artists from across the world and we are delighted that an artist from Scotland has been selected to take part."
Holly has previously looked at water through her work. Her graduate show included a pool with floating artist's book, alongside decking and a bench to relax at the water's edge. She has also been lead artist for the Clyde River Foundation.
Writing online about her experiences in Santa Fe, she said: "The opportunity to focus on water within our individual projects and collectively, through formal and casual discussions that occur when you live and work together, can only be beneficial to expanding our approaches and supportive networks during and beyond the thematic residency format."
In a separate post she added: "So far though, myself and several of my fellow residents have spent our time soaking in much needed doses of vitamin D as we say hello to the sun after dark winters whilst accepting that altitude sickness has a similar and undesirable effect of a heavy night of drinking and a life-time smoking habit, and it can last twenty-five days."
The SFAI was founded in 1985 to provide opportunities for artists to conduct short and intensive periods of study.
This programme continues until this day, with the institute hosting dozens of journalists, artists, writers and activists to examine the issue of water rights.
It is hoped their work will then have an impact on the water rights of the surrounding area.