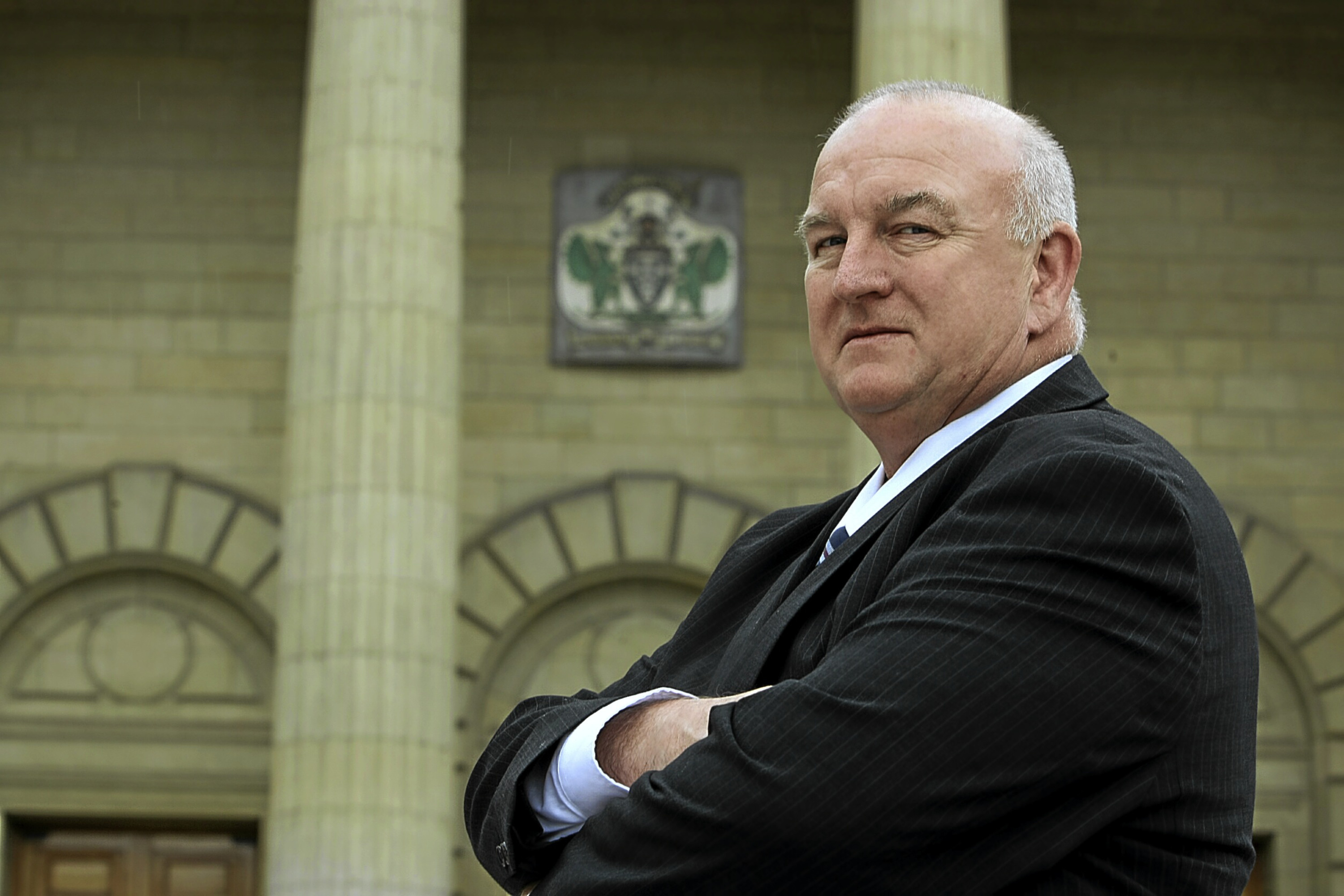 Councillors in Dundee have backed a 2.5% rise in council tax — but the meeting was dominated by Labour group leader Kevin Keenan's absence.
Mr Keenan, the finance spokesman for local government umbrella group COSLA, was on holiday.
Mr Keenan has been a vocal critic of the SNP's budget plans and what he last week described as "the devastating cuts that the SNP administration have administered to Dundee on behalf of the nationalist government over recent years."
SNP councillors gloated over his absence on social media.
At Dundee city council's budget setting meeting, and the labour group leader hasn't even bothered to turn up, cause he's on holiday #dayjob

— Gregor Fisher Murray (@grogipher) February 23, 2017
Several other Scottish councils were also setting their budgets on Thursday.
Labour councillor Richard McCready said the budget was taking place later in February than normal and Mr Keenan had a "long-standing family commitment".
Councillors passed the SNP administration's proposals to introduce an across the board rise of 2.5% to council tax bills.
Homes in bands E to H will suffer a double whammy as they will also be hit with the 3% rise in bills ordered by the Scottish Government.
Amendments by the Labour group and Liberal Democrat councillor Fraser Macpherson were rejected.
Your council tax bills for next year: pic.twitter.com/OvDiDLsPUb

— Stefan Morkis (@C_SMorkis) February 23, 2017
Labour wanted a 3% rise in council tax while Mr Macpherson proposed freezing bills.
Policy and resources committee convener Bailie Willie Sawers said: "I'm delighted that for the eighth year running the SNP has successfully got a budget through the city council's policy and resources committee, a budget with the priorities of jobs, fairness and young people."
He added: "I find it surprising that any councillor would miss a budget meeting that will be the most important meeting that takes place throughout the year, especially when it's a person who's leader of a political group and holds a senior position with COSLA."
The band D rate for council tax in Dundee will increase to £1,241 in 2017/18.
Councillors approved savings of  £9.5 million  in order to set a revenue budget of £342.5 million.
Mr Sawers said: "This is a budget for a fairer Dundee, where there are more opportunities for people to get jobs and where children are given the best possible start in life.
"The increase in the council tax is a modest one, which will cost 80% of households in the city less than 60p per week.
"Along with other initiatives it will mean we can bring forward a number of new programmes and add extra funding to some of the existing schemes that are already proving to be successful and popular.
"Among the things we'll be able to fund will be 50 more job opportunities for young people with the council and other public bodies over the next two years, backing to make Dundee the Scottish centre for oil and gas decommissioning, and extra funding to continue the good work being done at grass roots level in our communities to boost regeneration projects already making a significant difference to neighbourhoods and the people who live there.
"We have avoided compulsory redundancies and are investing in the city's future while balancing the need to continue to deliver good quality services for the people of Dundee."
---
Alternatives rejected
Two alternative budgets proposed by opposition parties offered a range of funding options, including both a council tax freeze and a 3% rise in the charge.
The Labour group submitted their amendment which detailed the tax rise along with plans for three additional dog wardens and 35 early years assistants.
However, their proposal was criticised by SNP councillors for not doing enough to improve social care services.
The amendment subsequently fell by 16 votes to 10.
Speaking after the meeting, deputy Labour group leader Councillor Brian Gordon said: "The city needs investment. The Labour budget would have delivered an extra £2.3 million of revenue spending for our children, our young people and our neighbourhoods.
"It was disappointing that the SNP group were unable to back their talk up with actions and refused to back our plans for £7 million worth of growth which would have cost the average household less than an additional 12 pence per week."
A second amendment, put forward by Mr Macpherson and backed by Mr Scott, proposed no further increases in council tax.
Mr Macpherson's plans included the creation of an additional spend of £1.56 million on road resurfacing, repairs and maintaining unadopted pavements and routes, while also introducing a 10p reduction in car parking charges at five locations across Dundee and Broughty Ferry.
Admitting he knew his budget would not pass, Mr Macpherson said: "Improvements are possible without the SNP double whammy of tax increases, caused by both their general increase of 2.5% and the hiking of banding charges increases for households in Bands E and above."
He added: "A great many householders will have a tax increase whether or not we increase the general rate today. I am suggesting we do not increase the general rate."
Labour refused to back the proposals, which failed to gather any support beyond Mr Macpherson and Mr Scott.
Outside the meeting, dozens of protesters gathered to call for an end to austerity ahead of the vote, claiming £80 million in cuts in recent years had already had a critical impact on local service provision.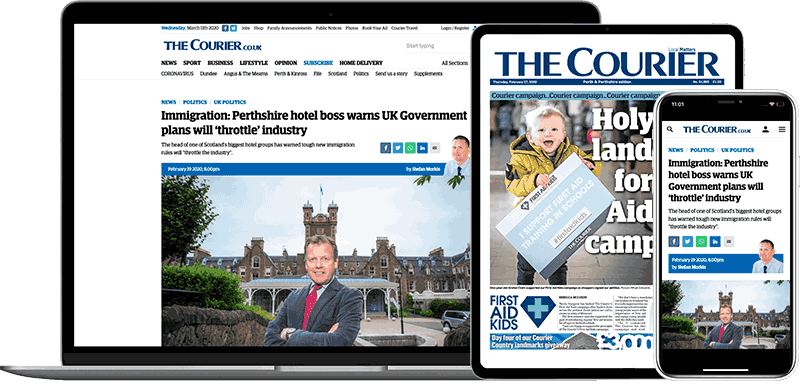 Help support quality local journalism … become a digital subscriber to The Courier
For as little as £5.99 a month you can access all of our content, including Premium articles.
Subscribe