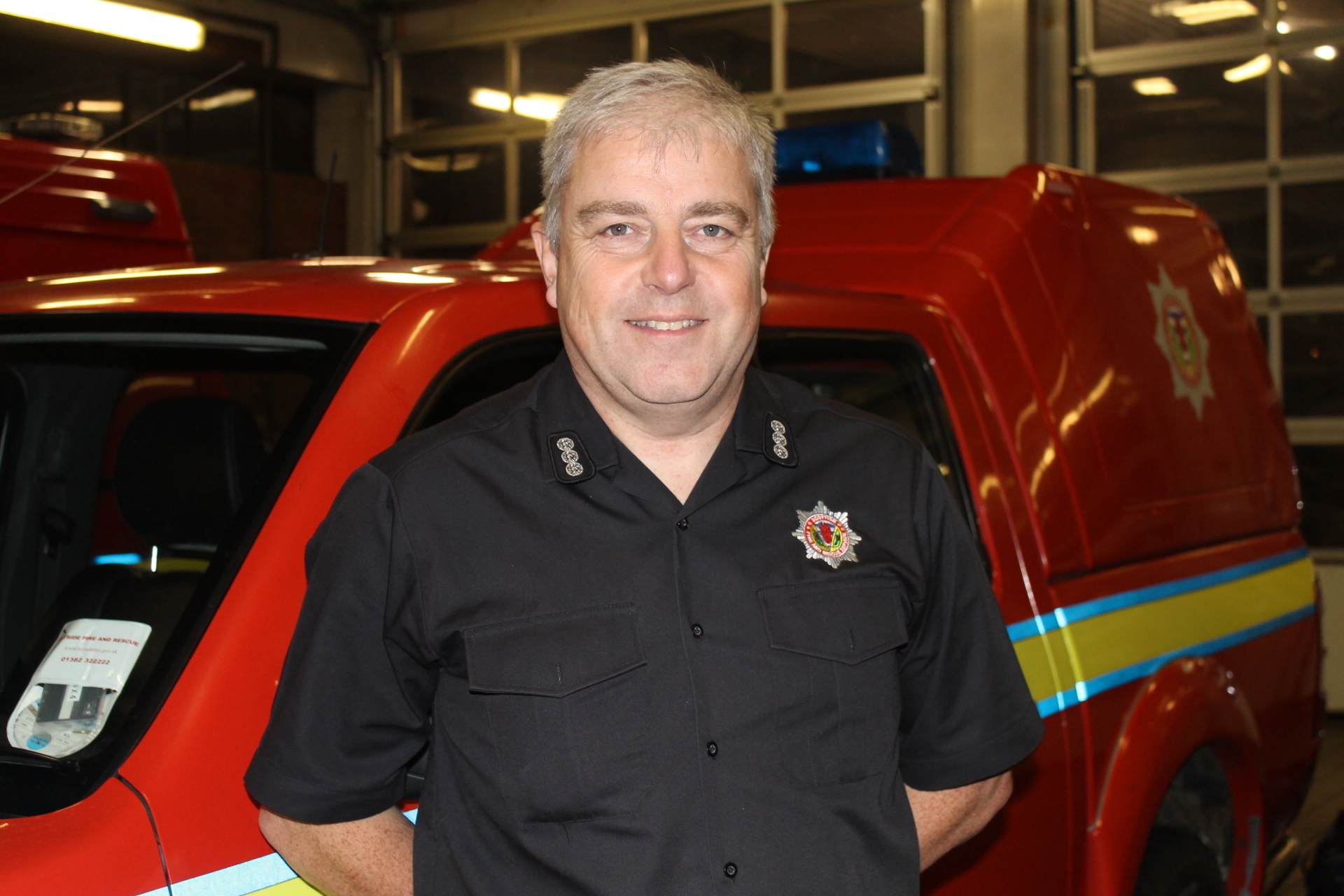 A senior firefighter has spoken of his frustration after a series of suspicious fires in Dundee.
In recent days fire fighters have tackled blazes at Dundee's Toys R Us store.
Dramatic pictures of Thursday's early morning blaze were posted to social media and damage was inflicted to the outside of the Kingsway store as a result.
Six appliances attended the incident and spent more than two hours battling the fire, which was contained to a 
storeroom at the back of the shop.
A delivery lorry parked in a loading bay at the rear of the store was also 
damaged.
A probe has also been launched into a suspicious fire which began behind a Dundee takeaway.
Last month a man appeared in court in connection with a massive blaze at Dundee's King George 
V pumping station.
Emergency services received 36 separate emergency calls from worried residents across the city in relation to the incident.
Smoke could be seen from all over Dundee and the fire service needed 18 servicemen to eventually extinguish the fire after an hour and a half.
Around the same time, £30,000 worth of damage was inflicted to cars and external cladding at an Arnold Clark garage on the city's Balfield Road.
Two teenagers have since been charged in connection with the incident.
Dundee Scottish Fire and Rescue Service group manager Craig Thomson has warned attending suspicious fires can put fire fighters at risk.
He said: "It puts ourselves at risk. It's something we can't control, but we'd obviously rather not be there in the first place.
"In the last three months we have had 15 fires in non domestic properties.
"Overall there is a downward trend in Dundee, as there is across Scotland, thankfully.
"Thankfully the cases highlighted recently were brought under control quite quickly.
"The events were successful in that the procedures and techniques which we applied were successful."