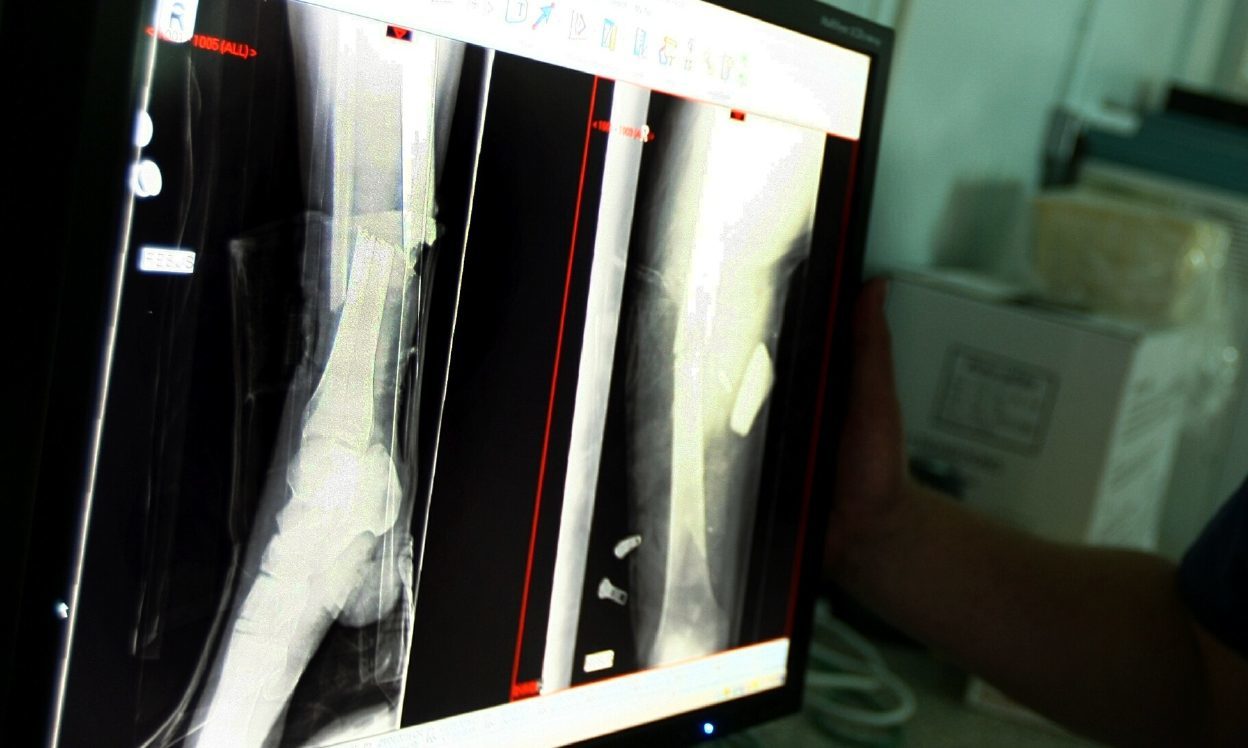 Cash-strapped NHS Tayside has paid more than £4 million in awards to consultants and academics in the last year.
The health board, which were required to release the data under Freedom of Information laws, paid out £4,369,958 to around 280 academics and consultants in the most recent financial year up to January 31 2017.
The bonuses are on top of annual salaries of up to £102,000 for consultants, and are split into two types.
Distinction/Merit awards totalled £1,250,864, while discretionary points awards came in at £3,119,094.
Liam Kerr, Scottish Conservative MSP for the North East Region, said it set the "wrong tone" during a period of serious financial difficulties for the health board.
He said: "No matter how these payments are dressed up, they are bonuses awarded at a health board that has faced serious financial difficulties and has required several government bail outs.
"At a time when the bulk of the NHS Tayside workforce have faced constraints on pay levels, this sets the wrong tone and will do nothing for staff morale.
"These payouts for consultants follow news of performance-related top-ups for senior officials at NHS Tayside — all of which will lead the public to wonder where the priorities of this health board lie."
The budget for distinction awards was frozen by the Scottish Government in 2010 but new cash awards, paid through discretionary points, continue to be given as part of national terms and conditions for consultants.
£147,384 was also handed out to retired consultants and academics in the same time period.
The number of retired staff members who received the cash is unknown as the NHS said this could lead to the identification of individuals.
A British Medical Association (BMA) Scotland spokesperson said the awards are crucial in attracting consultants to work in Scotland.
The spokesperson said: "These awards are a long-standing part of the defined pay structure for consultants and are intended to recognise those who contribute most towards the delivery of safe, high-quality care to patients and to the continuous improvement of NHS services.
"Unlike in the rest of the UK, distinction awards have been frozen in value in Scotland since 2010 and are not being awarded to anyone who is not an existing award holder.
"This makes it significantly more difficult to attract consultants to work in Scotland and just last week the latest figures showed that almost 7% of consultant posts in Scotland were unfilled, with nearly half of these empty for more than six months."
A spokesperson for NHS Tayside added: "Discretionary points are awarded locally through a nationally agreed process applied by every health board.
"These points are intended to recognise the additional contribution of medical staff in areas of patient care and are awarded through joint consideration of applications undertaken in partnership with our local BMA Local Negotiating Committee."
MSPs previously voiced disapproval at news that across Scotland, NHS divisions had paid out a total of £40million in the same awards to current and former staff.
In December, the Tayside health board came in for criticism after it was revealed a total of 66 senior managers had been given performance-related bonuses which amounted to £87,000, despite the organisation having to rely on bail-outs.