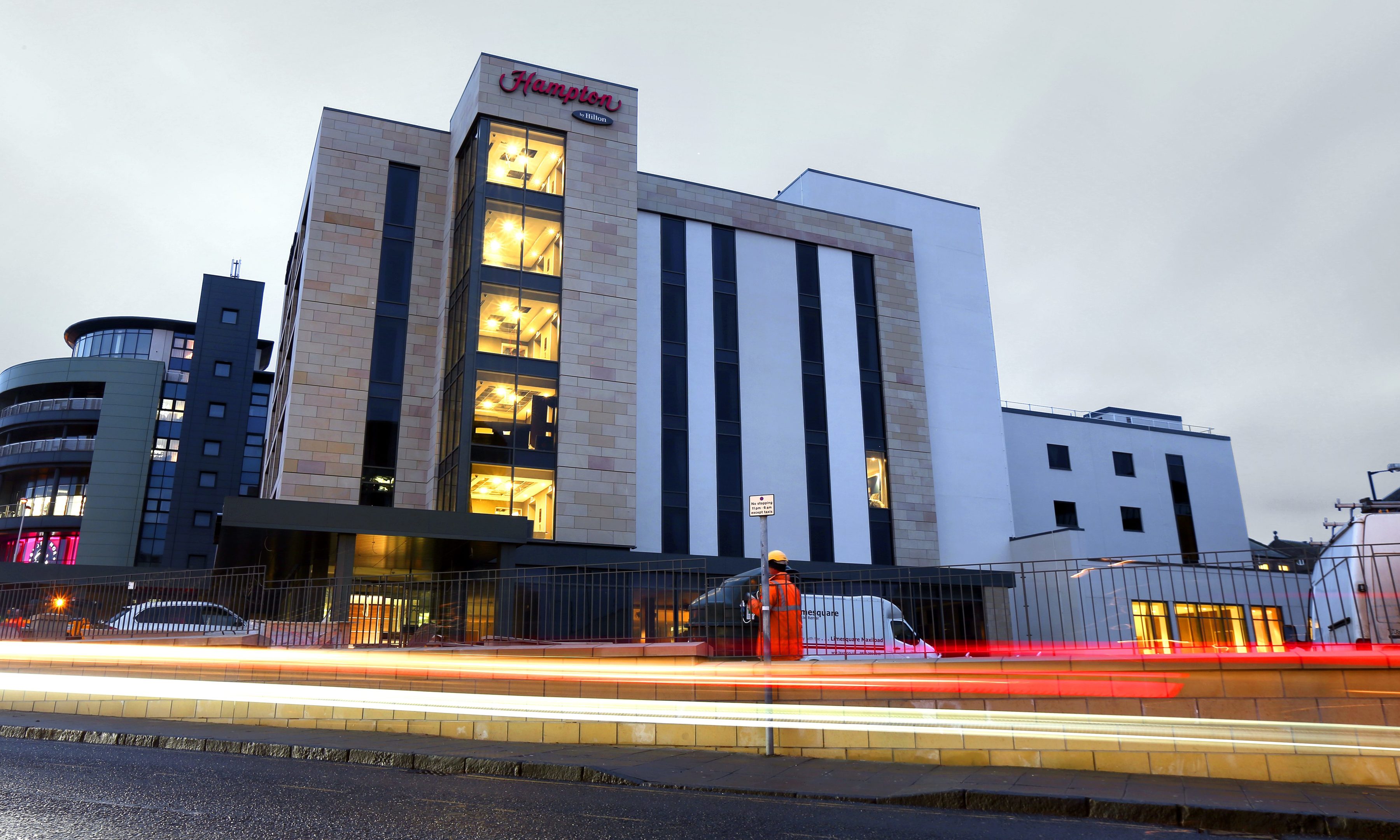 Dundee's newest hotel has opened to the public — despite a last minute hitch.
A ribbon-cutting ceremony was organised for Thursday morning to mark the official opening of Dundee's Hampton By Hilton development.
Dundee Lord Provost Bob Duncan and members of the media were invited along to the West Marketgait site to mark the opening.
However, organisers informed attending photographers that the hotel would not be opening at present due to an issue with hotel branding.
The hotel tweeted to say it was open, but later deleted the tweet.
https://twitter.com/HamptonDundee/status/842314520701870081
The hotel eventually confirmed it was open for business late on Thursday afternoon, with the first guest expected to arrive on Friday.
Hilton Dundee general manager Paul Wood said that pre-sale rooms were selling well and that he has high hopes the hotel will prove to be a valuable asset for the city of Dundee.
Hampton by Hilton had already 
suffered a setback when it was forced to send customers with festive 
bookings to other hotels in the city, pushing the opening date back to January 31.
The opening was then delayed again until March, meaning employees had to travel to other parts of the country to work at the company's sister hotels.
An official statement released by Hampton by Hilton insisted the previous delay was due to an "increase in investment" allowing initially unplanned features such as a bar and a restaurant to be built.
General manager, Mr Wood, said staff had been sent to sister hotels but said it was a chance for them to be trained so they could "hit the ground running".
He added: "The delay to the opening of the hotel is down to an increase in investment, which has enabled us to create additional, initially unplanned, enhanced amenities such as a bar and restaurant that will cater for the local community as a social venue, as well as the guests staying with us."
Rooms are listed on the hotels' website offering stays beginning from next week, with prices starting from £69.