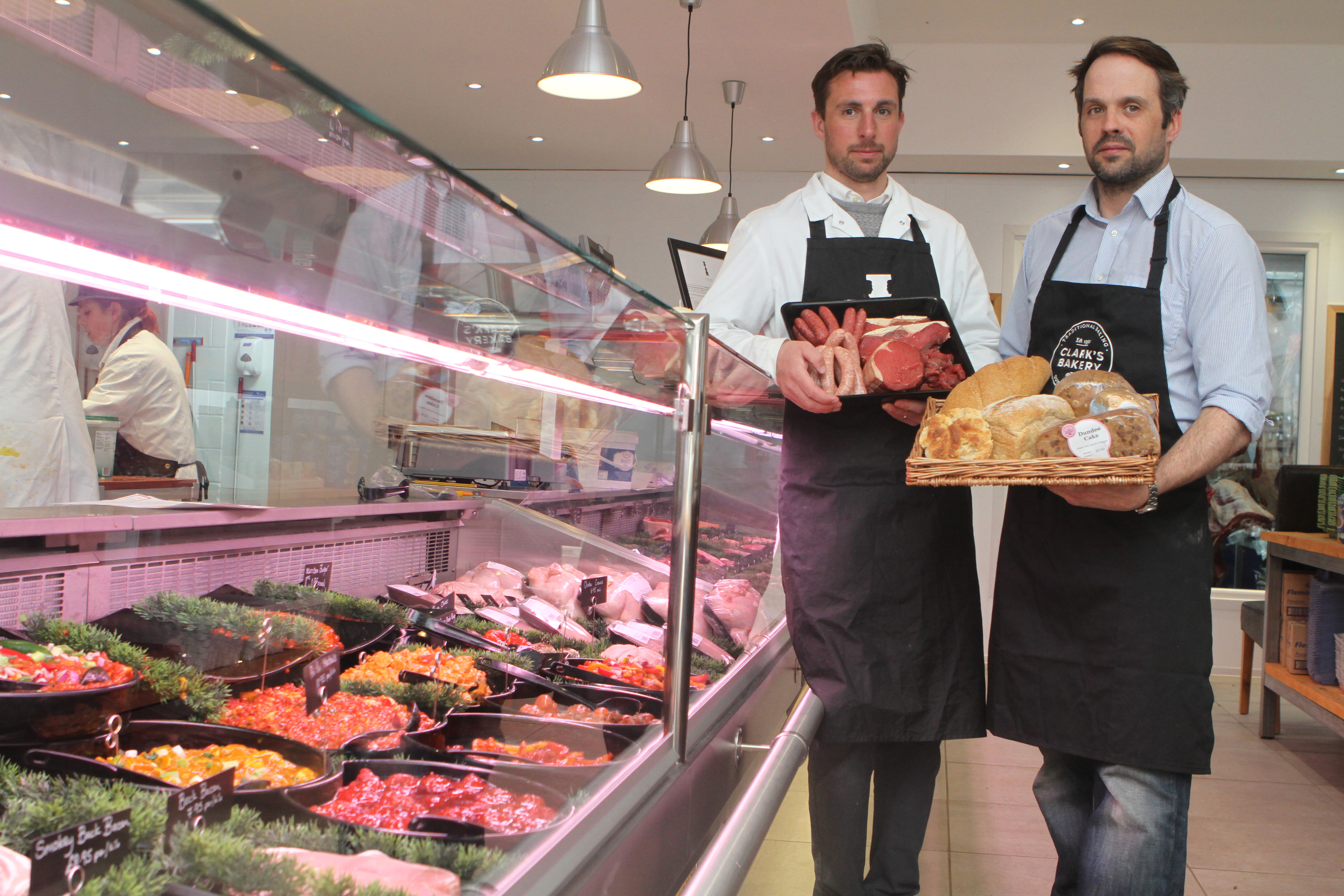 A Dundee business locked in a stalemate with rival traders over its expansion plans has won a small victory by getting the go-ahead to sell alcohol.
Clark's opened a new butcher and baker unit across the road from its existing bakery in Annfield Road last summer, with a view to selling food and drink.
But they were denied a retail licence after concerns from other prominent West End businesses about the new premises, called The Butcher The Baker, taking footfall away from Perth Road.
This has left the venture in a peculiar position – they can operate as an industrial distribution point, selling to other businesses, but if members of the public want to buy something they have to do so online or over the phone.
In around a month's time The Butcher The Baker will be able to add alcohol to their inventory despite earlier protests from other businesses.
Manager Jonathon Clark said: "On Thursday we were granted a provisional alcohol licence, which means that soon people can order some wine or beer to go with their meat.
"We still don't have a retail licence, so we work as a delivery service.
"For example if someone is having a barbecue, they can phone us and order what they want, and we will bring it to them.
"People can come into the shop and have a look around – the idea is to see where their meat comes from and to see the quality.
"But, because it's currently classed as a trades shop, they can't buy anything over the counter unless they're a business or a trades person.
"We would love to have a retail licence and open it up fully to the public, but sadly we faced objections, despite our 24-hour bakery getting one."
The decision to grant the provisional alcohol licence was taken at Dundee City Council's licencing committee meeting on Thursday.