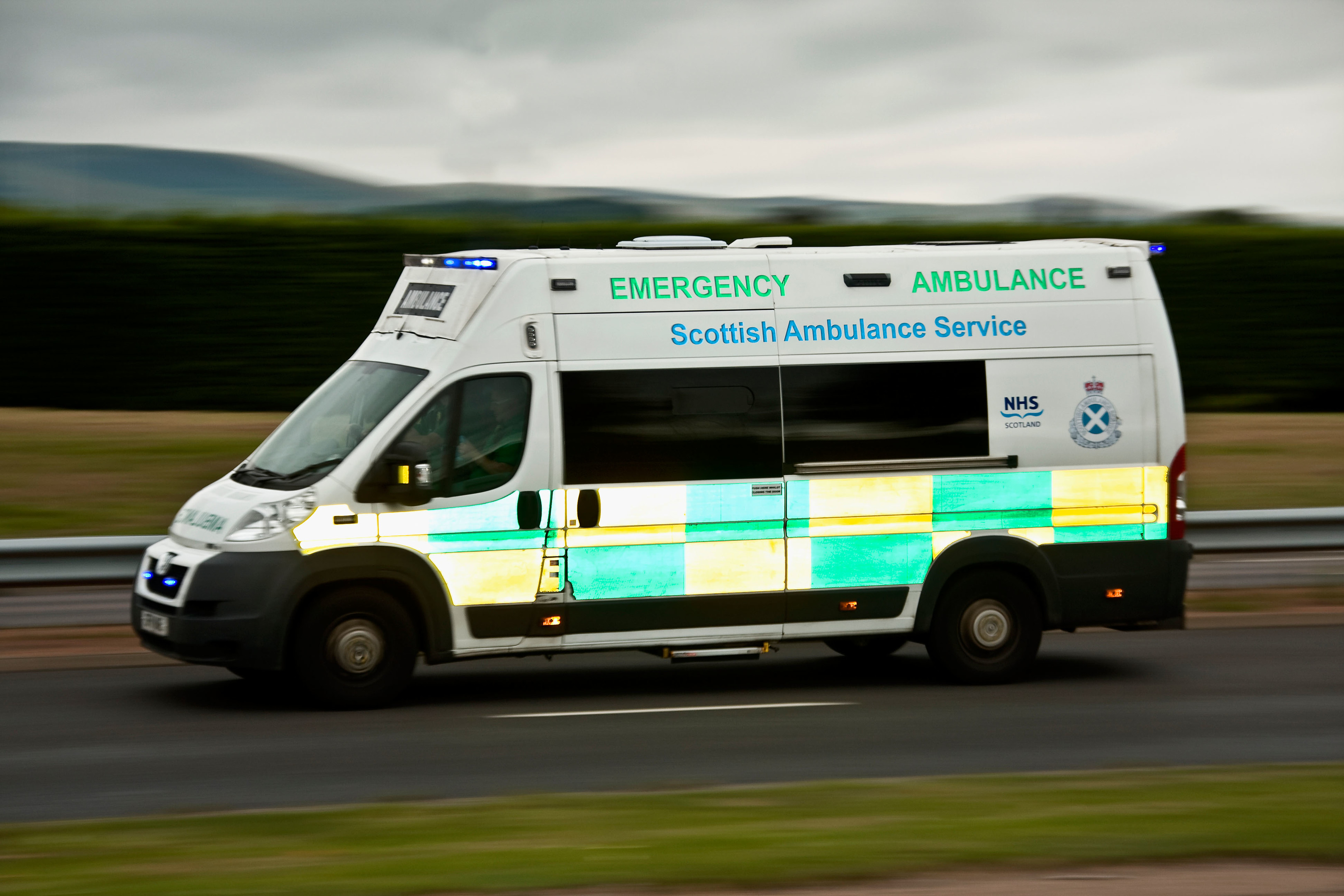 The Scottish Ambulance Service has been lambasted after a Good Samaritan was told no ambulances were available in Dundee to care for a collapsed man "bleeding profusely".
Quick-thinking members of the public went to the aid of an elderly man lying motionless in Dundee's Bonnyrigg Place on Thursday afternoon.
After providing medical care to the injured man, who was "covered in blood" after hitting his head, members of the public phoned 999.
Upon asking for an ambulance, first-aiders were shocked to be told no ambulance was available in Dundee.
Instead, an ambulance travelling back from Kirkcaldy was dispatched to care for the wounded pensioner.
One member of the public, an employee at Newport's Dental Plus surgery, lay with the injured man for more than 20 minutes while waiting for paramedics to arrive.
The dental worker, who asked not to be named, said: "He was bleeding profusely from his temple.
"I receive annual first aid training through Dental Plus, so I know the right things to ask.
"When I arrived the man was blue, he was really cold.
"I always keep blankets in the car, so I put a blanket over him and checked everything.
"Another man who was with me phoned for an ambulance, but it took 22 and a half minutes to arrive from when we started timing it.
"The whole time the man on the floor kept asking where the ambulance was.
"Why the heck was there not an ambulance in Dundee? What if this were at night or someone had suffered a heart attack?"
Though paramedics "couldn't have been better" when help did arrive, the experience has left the whistleblower scarred.
She explained: "When I got home I had to go for a shower because I was covered in blood.
"I'm in good health and I was frozen to the bone.
"I wouldn't like one of my family members to be waiting that length of time.
"It could have been a lot worse."
Despite her traumatic experience, the dental worker praised her employers, Newport's Dental Plus, for helping her learn general first aid skills.
She said: "I'm grateful for the training I get from Dental Plus.
"I was able to talk to the man, keep him awake, and find out things like his favourite song, which is Let It Be Me by The Everly Brothers.
"My rendition was horrendous, but he loved hearing it and started to cry."
It's understood the man in question was released from Ninewells Hospital after being kept overnight for checks.
A Scottish Ambulance Service spokesman said: "We received a call at 14.15 hours on Thursday 16 March to attend an incident in Dundee.
"We triaged the patient's injury, which, while distressing, was not considered to be life threatening.
"An ambulance arrived at 14.37 hours and one male patient was transferred safely to Ninewells hospital.
"We appreciate this must have been a very upsetting situation for the patient and all of those present, but we are confident we responded appropriately to this call and sent the right resource."