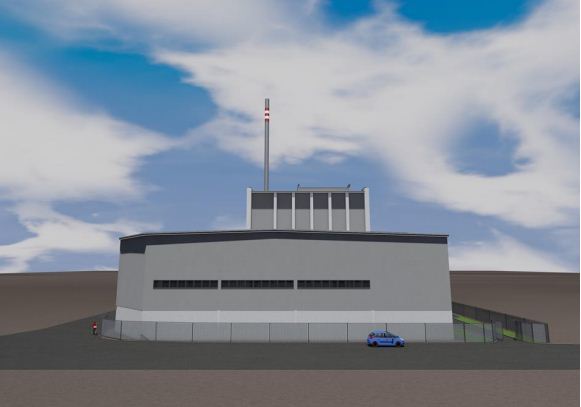 The company behind plans for a massive new incinerator at Baldovie  has vowed to work closely with nearby residents to allay any concerns they may have about the plant.
Dundee City Council's development management committee approved plans for the £100 million incinerator on Monday.
German-owned company MVV Environment Services will build it on land adjacent to the current Baldovie incinerator, which it will assume control over later this year.
The waste-to-energy plant will then replace the current incinerator when it comes online in three years' time.
Steam produced when the waste is burned will be sent to the nearby Michelin factory, where it will be used as part of the tyre-making process.
It will also supply electricity to the National Grid.
The company runs waste-to-energy plants across Europe and also operates an incinerator in Plymouth.
The incinerator's stack will be 90 metres tall — 20 metres taller than the current plant's chimney.
Green light for new £100 million waste-to-energy incinerator at Baldovie
Paul Carey, managing director of MVV Environment Services said: "We offer a comprehensive, modern, environmentally and economically sound
solution to make optimum use of residual household waste.
"We will continue to work on the project with Dundee City Council and Angus Council as our potential customers."
"Cooperation with the local community is a central part of our corporate governance. We address potential concerns people may have and
take care of the local environment during construction and operation in co-operation with the community.
"If MVV and Dundee and Angus Councils sign the contract,we will follow the example we have set during development of the energy from waste facility in Plymouth in terms of transparency and communication with the community."
The new plant on Forties Road will preserve around 37 operational jobs at the facility and about 70 indirect jobs.
It will also support up to 300 jobs during  construction.
The incinerator will burn around 110,000 tonnes of waste each year.
Any excess heat produced by the plant could potentially be used to heat homes or other buildings in the Whitfield area.
Addressing the development management committee, Mr Carey said the new incinerator will be "the right thing for Dundee and Angus".
He added: "We want to be a responsible member of the community."
The current incinerator is operated by Dundee Energy Recycling Ltd, a council-owned company.
The development management committee approved the planning application unanimously.