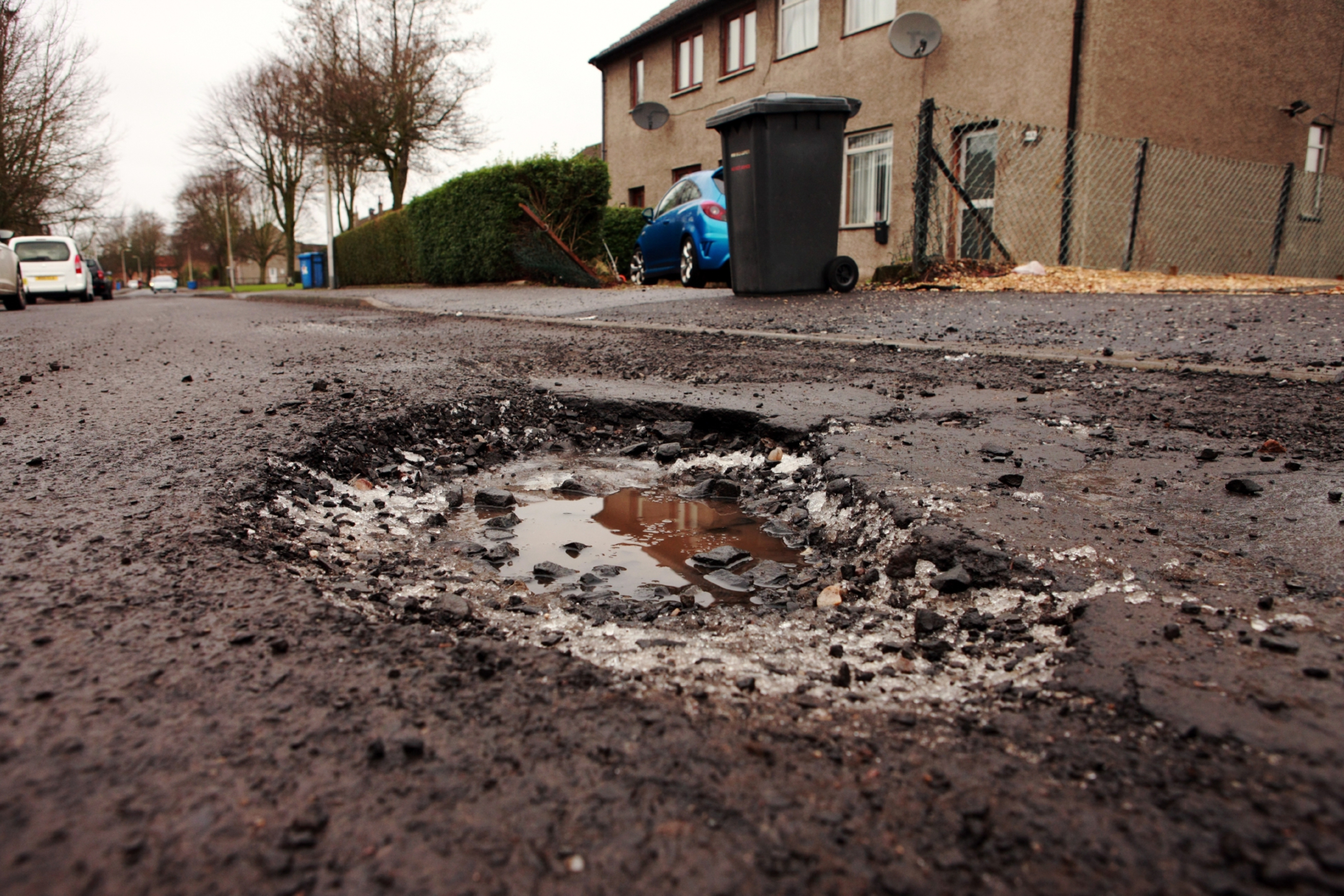 The number of potholes on Dundee's roads has fallen despite the city council slashing the amount of money it spends on repairs.
In 2015/16 council workers filled in 12,326 potholes, with just under half — 5,088 — receiving a first-time permanent fix.
The total number of potholes reported on Dundee's roads has reduced over the last four years but the focus on making permanent repairs and milder weather has led to fewer developing.
Dundee City Council's city development committee will be told on Monday the number of potholes on city roads peaked in 2013/2014 with a total of 26,638 reported.
Roads in Dundee are maintained jointly by Dundee City Council and Tayside Contracts as the Roads Maintenance Partnership.
Its work is monitored and compared with national standards and based on 77 key performance indicators.
In 2015/16, the period covered by the latest Roads Maintenance Partnership performance report, pothole numbers were down 46% compared with the peak level set 24 months before.
The reduction is in part due to milder, wetter winters but also because of increased investment in the roads network in previous years.
In 2015 the Roads Maintenance Partnership was continued for another three years, with it now due for renewal in March 2018.
The city council spent £15.5 million on roads maintenance in 2015/16 compared to £21.8 million four years before.
Will Dawson, convener of Dundee City Council's city development committee, said: "Potholes are always a high profile element of the repair work on our roads network and they tell drivers a lot about the state of the carriageway.
"Increased investment in more first-time permanent repairs and greater concentration on managing the road surface has created this positive trend that we are aiming to maintain in future years."
In January, MSPs were told Scotland's road are "undoubtedly deteriorating" because of under-investment.
Colin Mair, chairman of Transport Scotland's Roads Collaboration Programme Board, called for more money to be provided for the upkeep of Scotland's roads.
He said those in urban areas were particularly affected.
SNP MSP Alex Neil said the roads network could soon reach "crisis point".