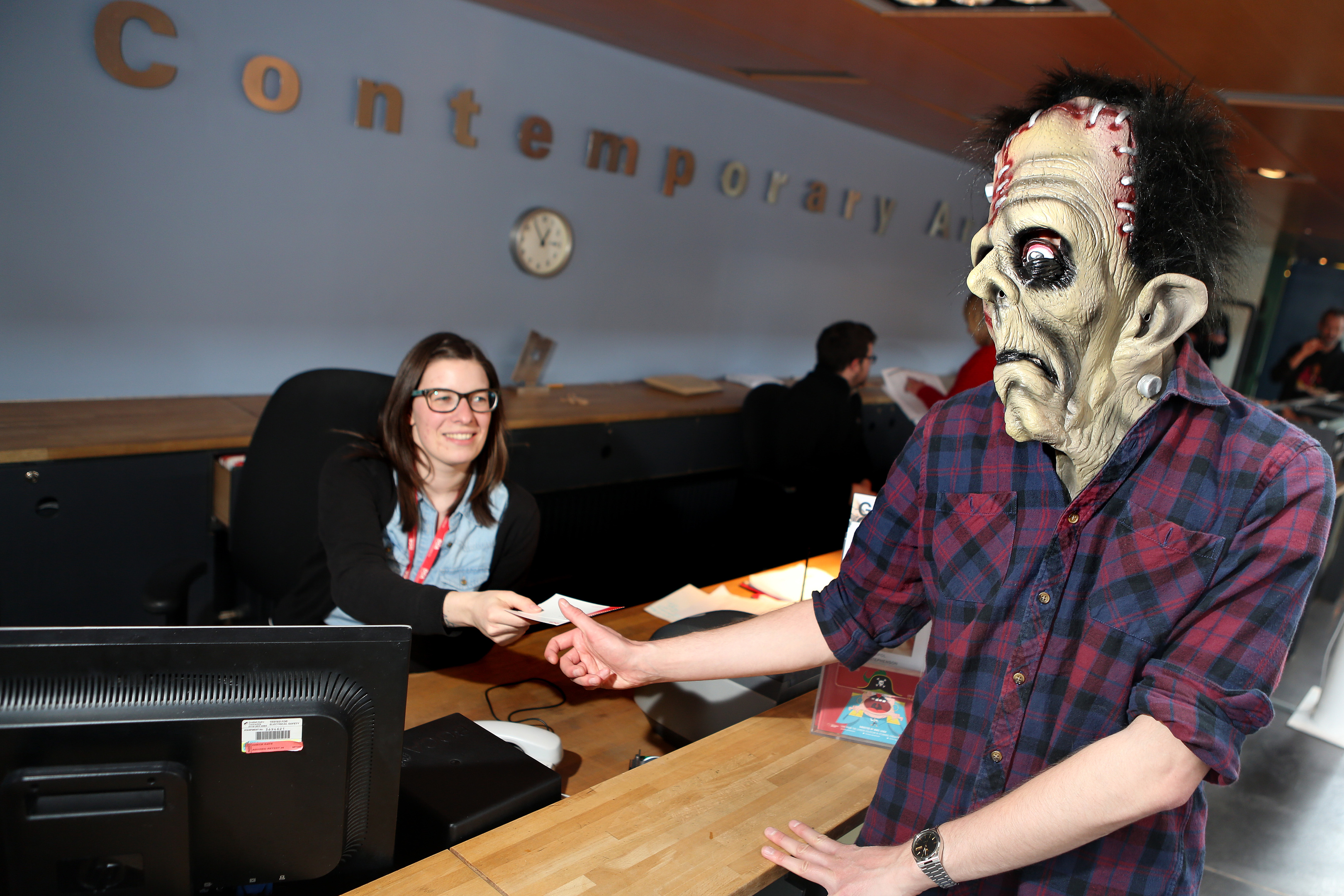 Dundee's horror film festival is set to return to the DCA for a seventh year next month, featuring a bumper line-up of Stephen King classics.
Dedicated to all things scary, Dundead will run from Thursday April 27 to Sunday 30 April, and — as well as bringing back classics — will also feature a host of highly anticipated previews and new titles geared to entice the city's horror fanatics.
First introduced in 2011 on the back of demand from locals, the festival now puts together a thrilling programme taking into account film suggestions from enthusiastic attendees.
This year's festival will kick off with a special Dundead edition of DCA's regular film quiz, which will see teams test their knowledge on all things horror with prizes up for grabs for the highest scores.
Chris O'Neil, Dundead festival programmer, said the event will have a familiar feel.
He said: "For our seventh Dundead Film Festival we wanted to follow our usual style of programming of mixing classics with previews and exceptional recent horror titles, but this year we've curated our most ambitious retrospective line-up yet.
"We chose author Stephen King as the focus for 2017 and are screening seven movies adapted from his work."
These include Firestarter, starring Drew Barrymore (one of the influences behind the TV series Stranger Things), George A. Romero's tribute to EC comics Creepshow, Stanley Kubrick's classic The Shining, the powerful coming-of-age drama Stand By Me, and Mary Lambert's dark and twisted Pet Sematary.
Also to be shown will be two big-screen rarities. The first is the black and white version of The Mist, which the director originally wanted to release as the official production but the studio forced him to present it in colour.
The second is a rare 35mm film print presentation of Salem's Lot. With it being the European theatrical version, it is shorter than the TV mini-series but contains more violent footage removed by the network censors.
There is also a line up of previews and recent releases including heavy metal horror The Devil's Candy, the psychological thriller Always Shine, the gory 80s sci-fi horror throwback The Void, the eerie The Autopsy of Jane Doe, starring Brian Cox, and the claustrophobic underwater terror movie The Chamber!
Festival passes are now on sale costing £75, which includes a Dundead t-shirt and a limited edition print.
Six film passes are also available for £39 (t-shirt included) with regular tickets on sale from March 31.
Tickets can be bought from the DCA Box Office, at www.dca.org.uk or on 01382 909 900.