A Canadian hit-and-run driver who killed a former Dundee woman while driving drunk has been released from prison.
Cory Sater, 43, killed Charlene Reaveley and Lorraine Cruz when he ploughed into them at an intersection in British Columbia in the early hours of February 19, 2011.
The two women died almost instantly while Cruz's boyfriend also suffered serious injuries.
Sater had spent the night before the collision drinking in a pub where he downed six whiskey-and-cokes and two Jagerbombs.
Thirty-year-old fitness instructor and mother-of-four Charlene and her husband Dan had stopped to help Lorraine Cruz and her boyfriend Paulo Calimbahin, who had been in a car accident.
Sater's SUV hit the two women as they stood by the side of the road. He did not stop but later handed himself into police.
Sater was jailed for seven and a half years in 2014 but has now been released on day parole, which means he must stay in a halfway house until he is eligible for full parole in around six months' time.
The board heard Sater, who abandoned an appeal against his sentence last year, has already taken part in programmes designed to address his offending behaviour and is currently jailed in a minimum security facility.
They received a number of letters on his behalf but Sater himself said he required further treatment before he should be considered for full parole.
The board granted his request for day parole as he is not considered an "undue risk" to the community.
Charlene's father Colin Ogilvie moved his family to Canada from Fintry 27 years ago.
The case attracted widespread attention in Canada and there was a public outcry that Sater was freed for three months between his conviction and sentencing.
Following Charlene's death, her husband Dan set up a charity in her memory.
The Charlene Reaveley Children's Charity Society offers help to families with children who have suffered a bereavement.
It provides counselling and grants for students going onto to university or college who have lost a parent or guardian.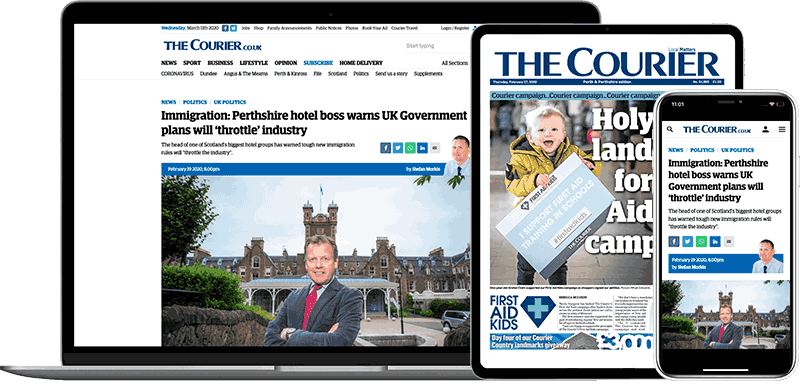 Help support quality local journalism … become a digital subscriber to The Courier
For as little as £5.99 a month you can access all of our content, including Premium articles.
Subscribe