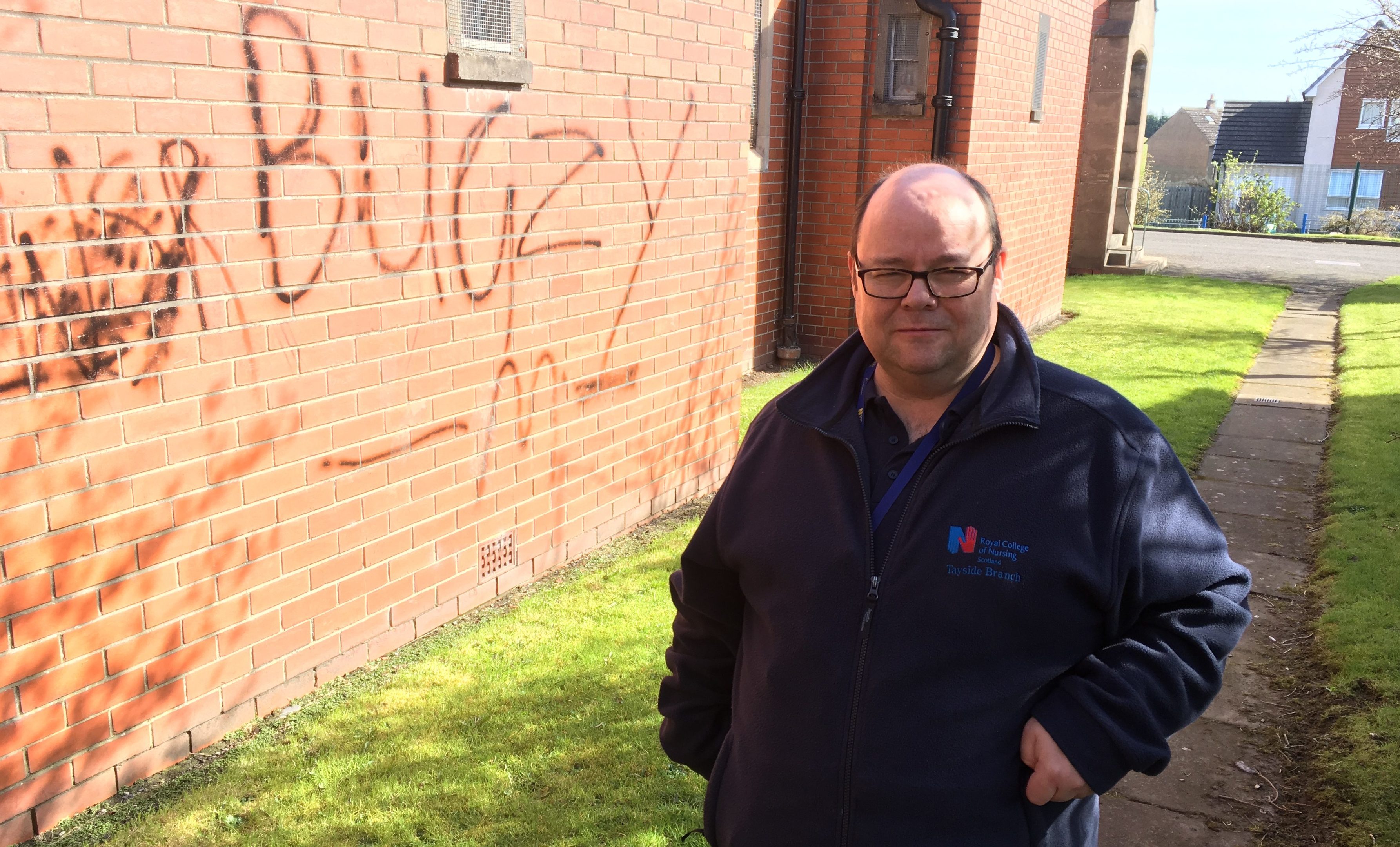 The congregation of a Dundee church say they fear their elderly priest is the victim of a campaign of sectarian abuse.
Vandals have targeted St Columba's Church on Derwent Avenue in Kirkton repeatedly in recent weeks.
What started as spray-painting graffiti on the side of the church, including an obscene image, has now escalated with windows smashed and slates torn from the roof of the building.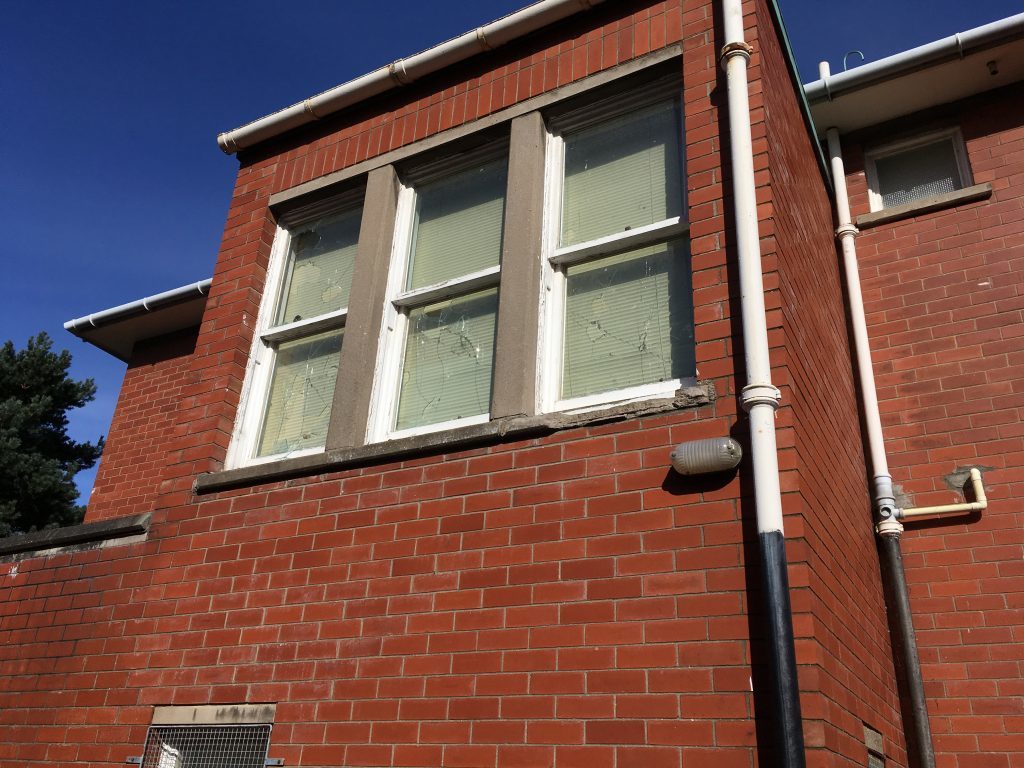 It is claimed the youths even threw slates at 70-year-old Father Gallagher when he confronted them.
The vandals also smashed several windows of the church house on Sunday night.
Father Gallagher had informed the congregation about the rising tide of vandalism at Mass earlier in the day.
Congregation member Martin MacGregor said he believes the vandalism could be considered a hate crime with Sectarian undertones.
He said: "Father Neil has had slates ripped off the roof and there has been lead stolen from the roof.
"On Sunday night they smashed windows on the church house.
"When Father Neil challenged them then there was lots of shouting and bawling in the street. We think it is local youths. After Mass on Sunday someone even had stones thrown at their car as they left.
"Given that they are targeting a church there is potentially a sectarian element. To me, it's a hate crime."
Mr MacGregor added: "It's not fair. The parish is rallying around but there's only so much we can do.
"It started with them spray-painting graffiti. Someone drew a phallic symbol on the wall then they came back and coloured it.
"Now they are smashing windows and climbing onto the roof. We're quite a small congregation and it costs a lot to repair."
Independent Strathmartine councillor Ian Borthwick said: "I have been in touch with the police to highlight the issue and have asked to pay particular attention to this matter.
"This is an affront to the community and to the church. It is extremely regrettable when the church does such good work."
SNP councillor Stewart Hunter, who also represents the Strathmartine ward, described the attacks as "deplorable".
He said: "I will be speaking to the police and community wardens to see what they can do about this. What has happened is absolutely deplorable.
"As convener of the children and families service I'll also be speaking to the department to see if we can get a message out through the schools to children to say this is unacceptable.
"I would also say that if there is anyone who knows who is responsible they should contact police.
"Kirkton is a good area and people are very community minded to they will do that."
Police Scotland's Tayside Division was asked to comment but had not responded by the time of going to press.