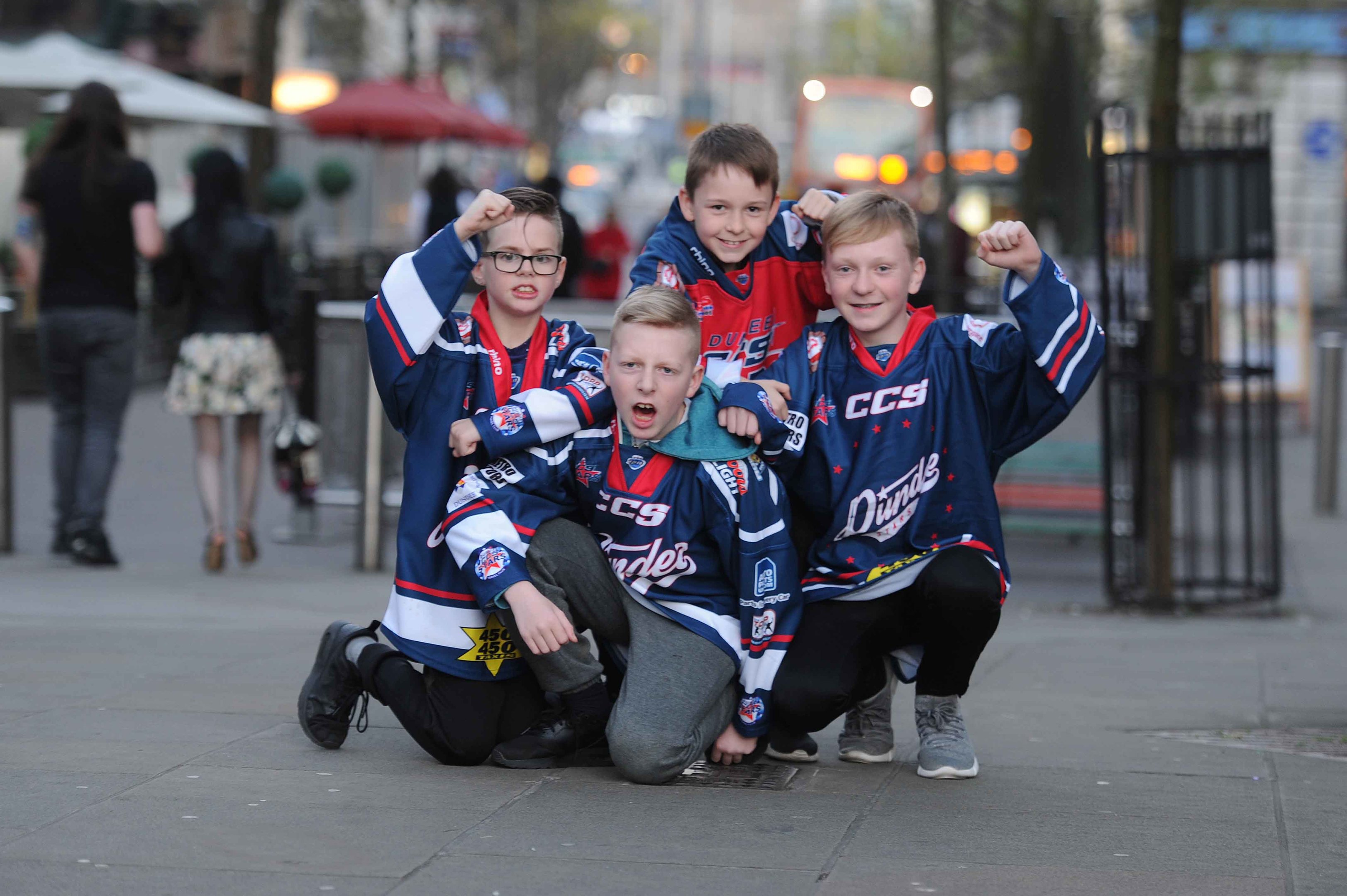 Dundee Stars' fans have taken Nottingham by storm, in preparation for the biggest game in the team's history.
The Stars face off against the Cardiff Devils on Saturday in the semi-finals of the Elite Ice Hockey League play-offs.
It is the first time the club has reached the final four of the competition, and the pre-game anticipation has built to fever pitch.
Hundreds of proud supporters have followed the boys down to the Midlands, and it is hoped fans of other teams from around the country who haven't made the finals will lend their cheers to the plucky Dundee underdogs.
The atmosphere in Nottingham the night before the game was electric, and fans of Cardiff, Sheffield Steelers and the Belfast Giants mingled in good spirits, sharing their love of the game and looking forward to a weekend of sporting spectacle.
More than 150 official supporters boarded busses at 7.30am on Friday morning at the Dundee Ice Arena – home of the Stars – and many more have travelled down in their droves, ready for the biggest hockey game of their lives.
The Martins and their friends set off from Forfar and Dundee on Thursday evening, and mum Shona is positive the Stars can pull off the shock of the season by beating Cardiff and making it through to the finals.
"This is the absolute pinnacle of hockey, and it is so exciting to be playing in the final weekend," she said.
"We have been supporting the Stars since 2001, and brought the boys to games at the Ice Arena since they were three months old. It is such a family-friendly sport.
"We have also been coming to the finals weekend in Nottingham for the last four years, and it is so good to be here supporting our team.
"Saturday's game against Cardiff Devils is anyone's, and I really do believe we can beat them."
The Stars go in to Saturday's semi-final with the news that netminder Joe Fallon was named player of the week by the Elite League.
Goalie Fallon made 52 saves out of 53 over both legs of last weekend's quarter final win against Braehead Clan.
Head coach Marc LeFebvre hailed the keeper as "phenomenal", and with a save percentage of .901, Fallon leads the rest of the league in shutouts.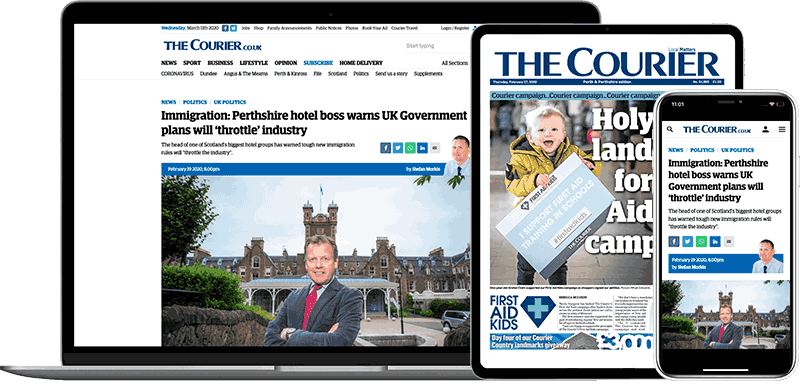 Help support quality local journalism … become a digital subscriber to The Courier
For as little as £5.99 a month you can access all of our content, including Premium articles.
Subscribe