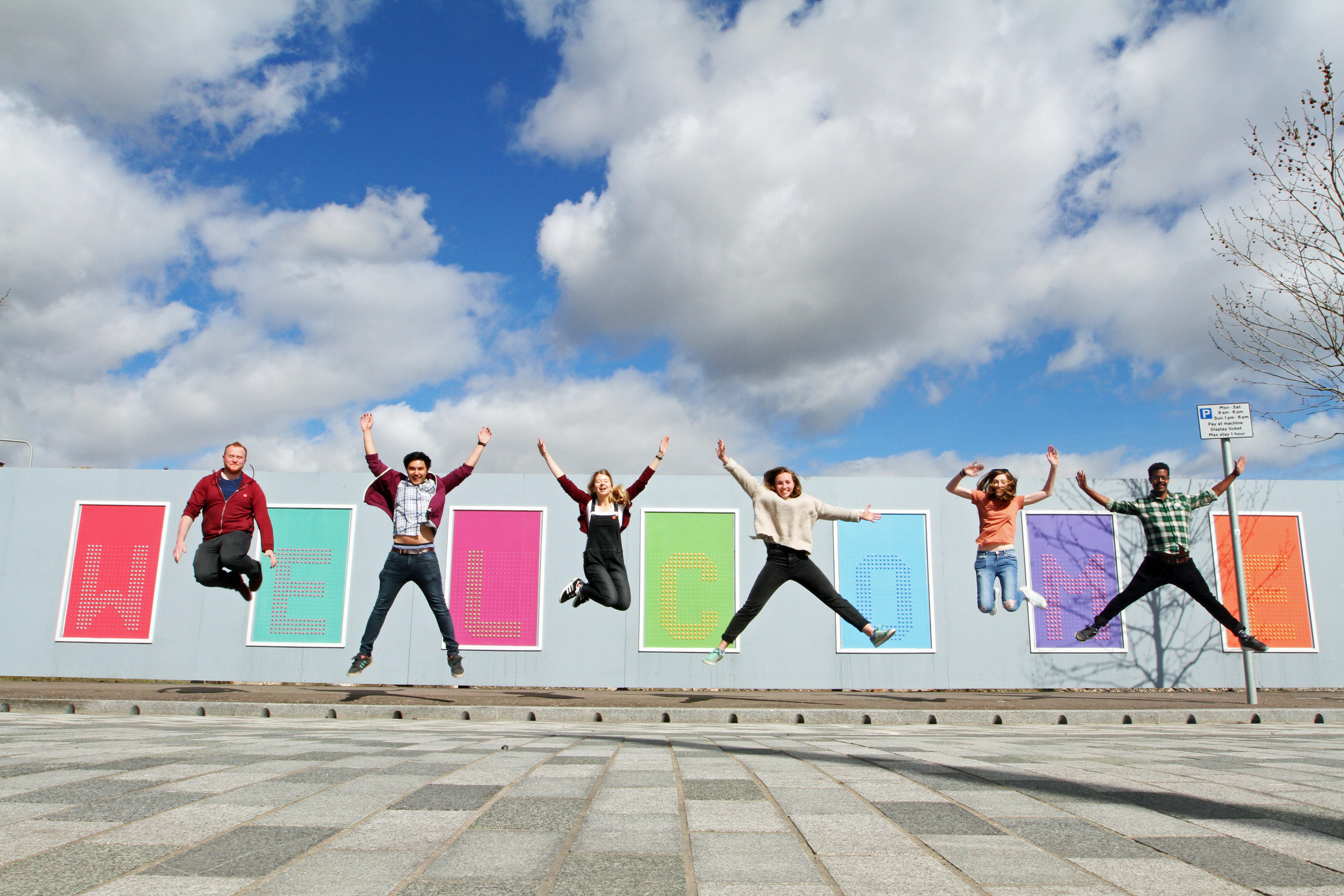 A new art installation made up of 3000 pin badges has been set up at Dundee's Slessor Gardens to act as a "symbol of the city's diversity".
The sign, which reads 'All Welcome Here', was installed yesterday by volunteers and representatives from public art project, Sharing not Hoarding, and design agency O Street.
The message aims to engage city residents and spark discussion over how welcoming the city really is, as well as promoting the idea of inclusivity.
Jonathan Baxter, who is involved with Sharing not Hoarding, the experimental public art project behind the installation, said it tied in with the regeneration of the waterfront.
"In a way, we are asking what regeneration really means. Do we mean just economic or social regeneration too?," he said.
"It's a message, but it's also designed as a question to ourselves and the city. Are all really welcome here? Are there limits to our openness? What would a truly open culture look like?
"It's really difficult to talk about inclusion because it's such a wide-ranging subject but we want to get people in Dundee to think about how welcoming the city is."
Sharing not Hoarding was launched in 2015 and aims to encourage public participation in the waterfront development by engaging with artists and community partners to reflect on Dundee's past, present and future development.
The project has use of 18 four-sheet billboard posters around Slessor Gardens which are being used to promote creative projects and exhibit a vibrant dialogue of image, text and social media interactivity.
The team spent most of the day installing the message, located in the northeast corner of the gardens, and handing out extra pin badges to passers-by.
The symbol of the badge is derived from a smile and two people joining hands. It was created by O Street, and aims to encapsulate openness to all.
Ed Watt, creative director at O Street, said it was a challenge to create a sign that works across language barriers and is as simple as possible to draw and understand.
He said: "We wanted to create a positive message and one that made the point that everybody is welcome.
"It is an artistic expression which we hope will get people thinking and get them to contribute to a discussion online around diversity."
As part of the project, there will also be a series of workshops which will bring together newer city residents and people who have lived in the city for many years, with the aim of delving further into the idea of inclusivity within Dundee.
To get involved in the discussion, visit welcomesymbol.org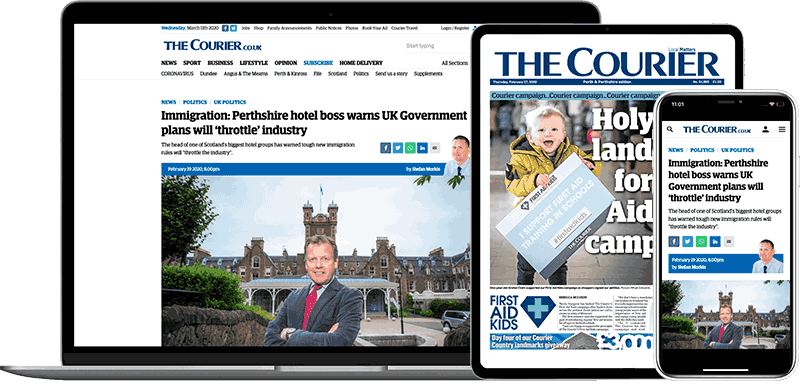 Help support quality local journalism … become a digital subscriber to The Courier
For as little as £5.99 a month you can access all of our content, including Premium articles.
Subscribe