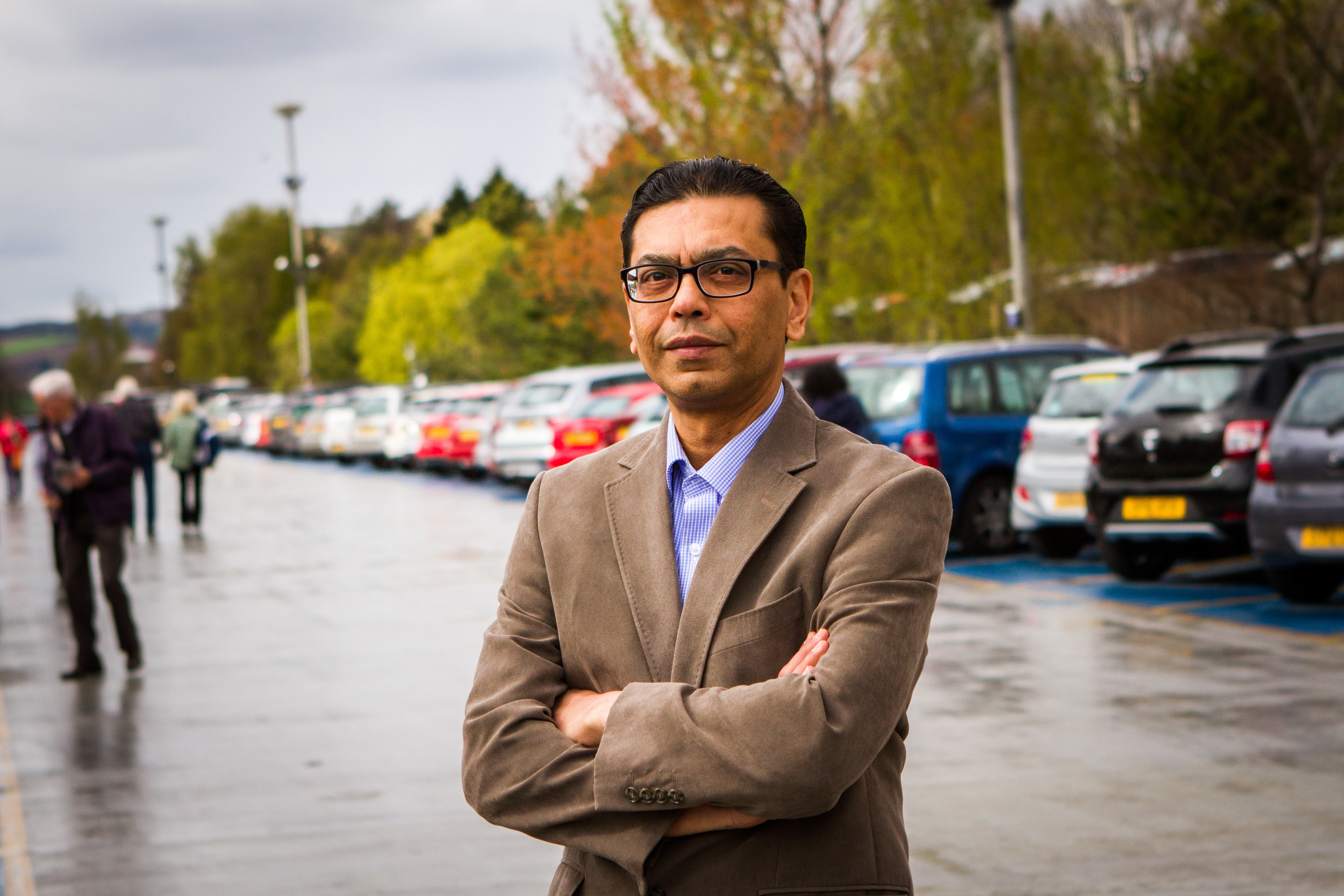 A Dundee doctor has slammed the  tactics deployed by private parking firm Indigo, branding them  "unfair" and "bullying".
Dr Sukhomoy Das paid £300 for an annual parking permit at Ninewells  in January.
The senior specialist doctor, from South Ayrshire, lives in accommodation on hospital ground between Monday and Friday.
On Monday February 27, after commuting from his Ayrshire home, Dr Das parked up as normal outside his temporary accommodation.
On the day in question, Dr Das forgot to display his parking permit.
Though conceding his mistake, Dr Das appealed the subsequent fine imposed by Indigo, citing his receipt for the £300 payment as proof of his right to park.
Dr Das has now hit out at the "heavy handed tactics" faced by Ninewells staff and patients on a daily basis.
Dr Das explained: "After returning from my busy day's work at 5.30pm I discovered the parking charge notice.
"It is not a matter of £20, £40, or £64, it is a matter of heavy handed tactics faced by staff and service users by private parking operators in our NHS.
"I do not intend to pay the charge imposed — it was a one off mistake which I admitted for simply not displaying my valid permit.
"It is also for the fact my parking fee for 365 days was paid in advance to who I am contracted to."
Dr Das believes Indigo lack the "common sense" to deal with his complaint fairly.
He explained: "I consider the PCN (parking charge notice) admin centre letter to be unfair and bullying because I had brought the matter to the attention of staff at Ninewells, who could have given a polite warning not to be forgetful again and resolved this matter.
"All they (Indigo) are interested in is money.
"I deal with patients and visitors, who sometimes I have to give bad news, and they often have one eye on their parking.
"So they have two things to stress about.
"It is an unnecessary stress which we can all do without."
A spokesperson for Indigo Parking said: "Displaying a permit clearly is usually one of the conditions associated with a permit — be it issued by Indigo or any other organisation.
"Everyone is told how to appeal when they get a parking charge notice."