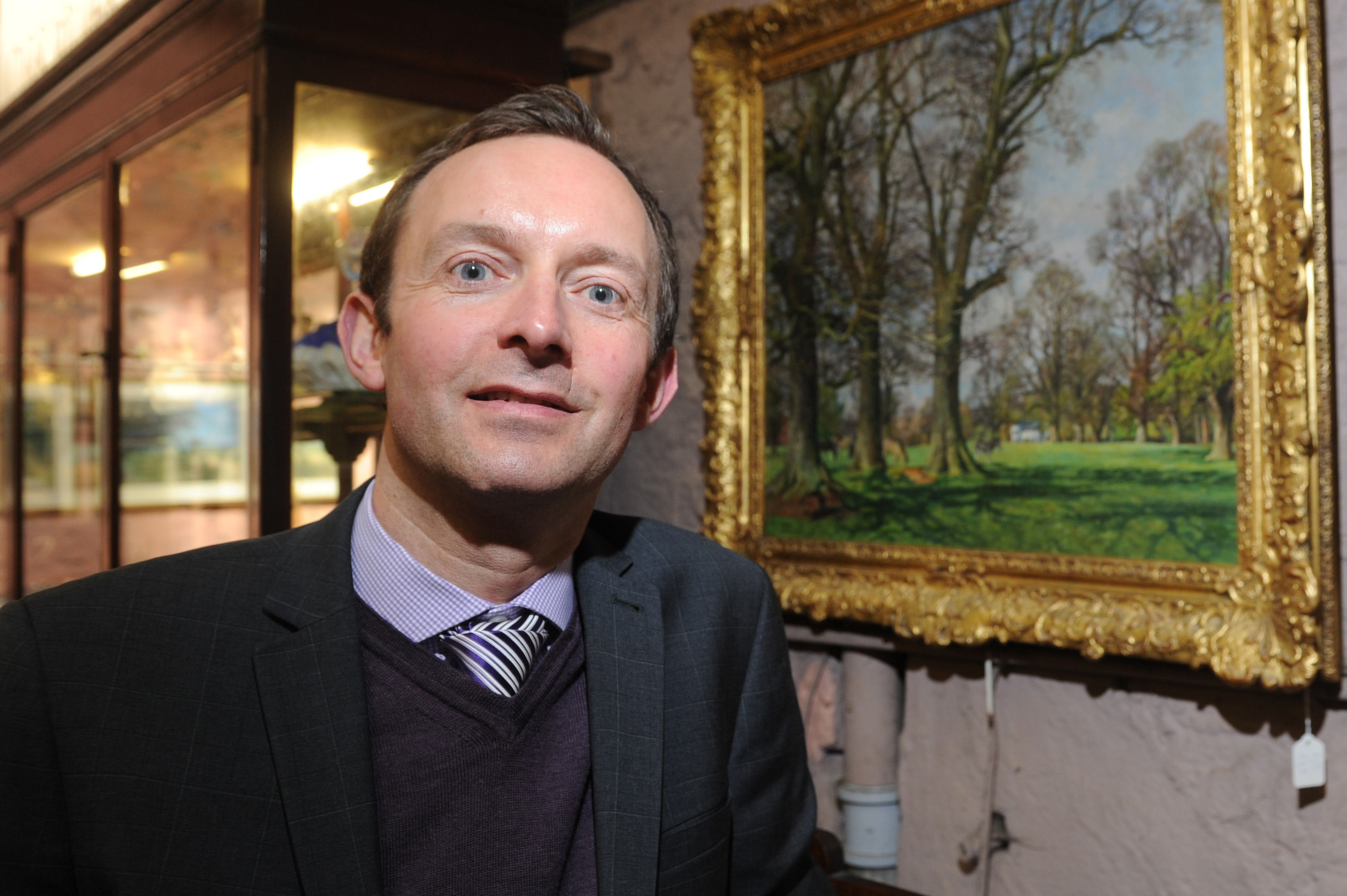 A collection of paintings by renowned Scottish artist James McIntosh Patrick have sold for almost £40,000 at auction.
Ten original oil and watercolour paintings went under the hammer at Dundee auctioneers Curr and Dewar on Tuesday, in what was described as an "unprecedented" auction of the artist's work.
One of the oil paintings sold for £12,800 and another went for £9,800, while individual watercolours sold for between £3000 – £3,500 each.
The set, which had previously belonged to a private collector in Aberdeenshire, was expected to fetch around £30,000 and eventually went for £38,500, in what auctioneer Steven Dewar called a "very good result".
He said: "We have sold individual works by McIntosh Patrick on a fairly regular basis throughout the year, but to have a collection of this size was a rarity.
"The collection went for much more than expected, which we are delighted about.
"This is a very good result for the owner of the collection, and is good news for people who own collections in today's marketplace.
"Who knows what the next few weeks hold, people who have collections of McIntosh Patrick's work, and similar, might now decide that now is the correct time to sell.
"If someone is thinking of selling on their collection, I would encourage them to pick up the phone and have a chat with us."
A total of three oil paintings and seven watercolours were auctioned, alongside a number of prints of the artist's work.
James McIntosh Patrick was born in 1907 and created critically acclaimed works which focused on the landscapes of Dundee and Angus.
He studied at Glasgow School of Art from 1924 to 1928 under the tutelage of Maurice Greiffenhagen, and was made an artist of note in regarded art magazine The Artist in the interwar period.
McIntosh Patrick was elected a full member of the Royal Scottish Academy in 1957, and his reputation as an artist continued to flourish throughout the 1960s, 70s and 80s.