Footage of a learner driver, or their instructor, blithely ignoring a red light in Dundee has been posted online.
The footage, posted online by Rockwell Media, shows a driving school car heading west along South Road on Monday.
Although the traffic lights by Tesco are on red, the vehicle ignores them and drives straight through the lights while a queue of cars wait patiently on the other side of the carriageway.
Drivers who run red lights can be fined £1,000 and given three penalty points.
Michael McDonnell, the director of Road Safety Scotland, said ignoring red lights is a "foolish choice to make".
But most drivers are given a Fixed Penalty notice, which is a fine of £100 and a three penalty points on their licence.
Anyone who already has nine points on their licence will be prosecuted in court and will lose their license if found guilty and given another three points.
The driver who caught the incident on his dashcam said: "The driver doesn't even try to slow down.
"It's a motoring school car so it is dual control too.The instructor should have stopped the car."
If the driver was on their test, then running a red light would be an automatic fail.
The growing popularity of dashcams has led to thousands of videos being posted online of bad driving.
In Dundee alone there have been clips showing people eating behind the wheel and overtaking dangerously.
A survey by insurance company esure carried out last year found that one in four drivers admitted running a red light over the previous 12 months – the equivalent of more than nine million drivers.
One in 10 drivers said they ignored the red light because they were in a hurry while six per cent said they drove through the light because they felt the driver behind them was getting impatient.
Road Safety Scotland director Michael McDonnell said: "Traffic lights are designed to protect people at junctions where there are conflicting traffic movements and to ignore them is a foolish choice to make.
"Many drivers treat an amber light before red as a signal to speed up, but going through on a red can be very dangerous.
"Not only does this put people at great risk of being involved in a collision, but junctions account for a substantial number of fatal and serious crashes on our road network and, even if nothing serious happens, drivers risk a minimum of three penalty points and a £100 fine."
He added: "A number of road authorities have installed red-light cameras at junctions in Scotland."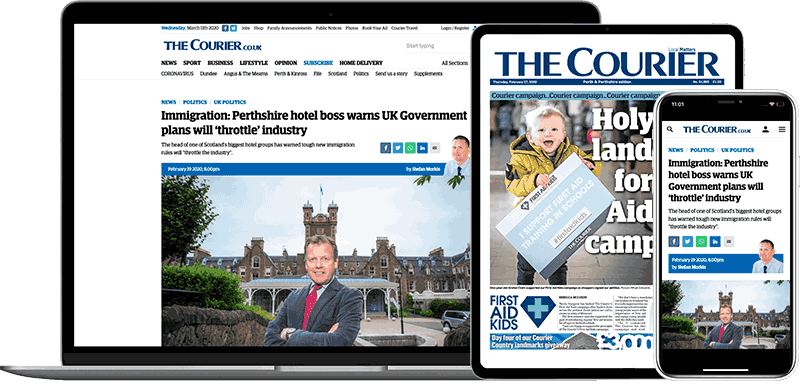 Help support quality local journalism … become a digital subscriber to The Courier
For as little as £5.99 a month you can access all of our content, including Premium articles.
Subscribe