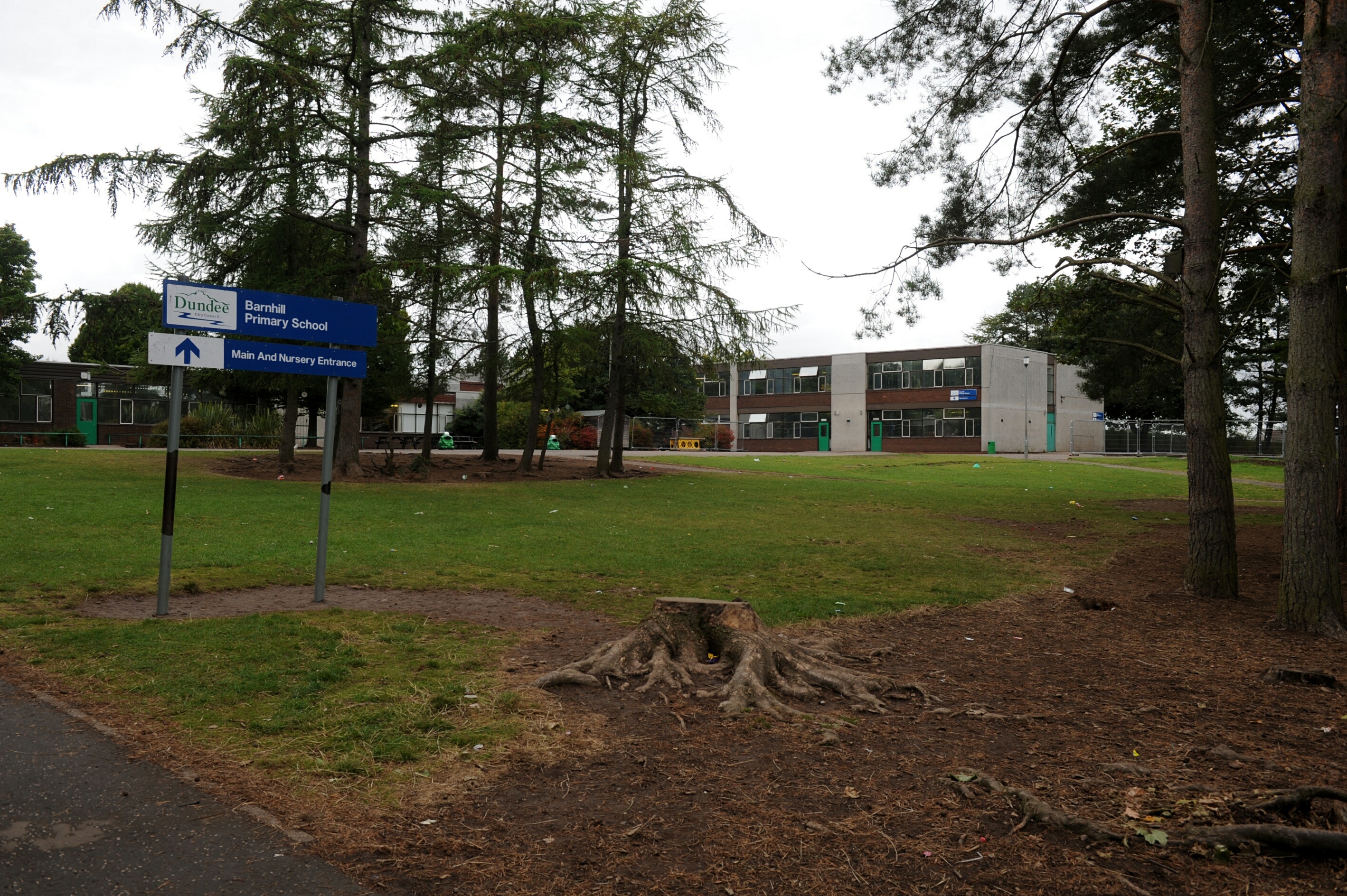 Primary one pupils at a Broughty Ferry school have had five teachers in a single year due to a staffing crisis.
One parent of a pupil at Barnhill Primary School say the changes in teaching staff have been "incredibly unsettling" for their child.
The school's headteacher Angela McGechaen wrote to parents last week about the crisis affecting the school.
There have been several departures from the school while one teacher was unable to return to work after the Easter holidays because of "pregnancy related complications."
In her letter to parents Mrs McGechaen wrote: "As you already know, last term we had quite a few staff absences and vacancies for a number of months.
"I continue to work closely with Dundee City Council to improve our situation.
"You will possibly be aware that there is a shortage of teachers across the country."
She adds a new deputy headteacher is scheduled to start at Barnhill Primary School on May 2 and that a primary one teacher has been unable to return because of complications with her pregnancy.
Another departure includes a primary four teacher who had to commute to the school and found "the time spent in traffic to and from school was taking its toll".
One concerned parent said: "This has been a major issue since the start of the year.
"Since starting primary one in August our child has had five teachers. This has been incredibly unsettling for a child in their first year of schooling and their education has been disrupted and inconsistent."
There are around 450 pupils at Barnhill, with another 60 in nursery.
A spokesperson for Dundee City Council said: "As with councils across the country, this has been a challenging time for teacher recruitment both for permanent and supply posts.
"The children and families services closely monitors teacher numbers in all the city's schools and takes prompt action to fill vacant posts but there is no doubt that the number of available teachers has reduced this year.
"A considerable amount of work has gone into the recruitment process for permanent and supply teachers in pre-school, primary and secondary settings."
Councils in Tayside and Fife have spent more than £35 million on supply teachers since 2011 to plug gaps caused by the shortage of teachers.
Shortages have hit secondary schools equally hard.
Earlier this year, Blairgowrie High School, situated in education secretary John Swinney's constituency, sent out letters to parents asking for people with maths-related degrees to help out teaching the subject.