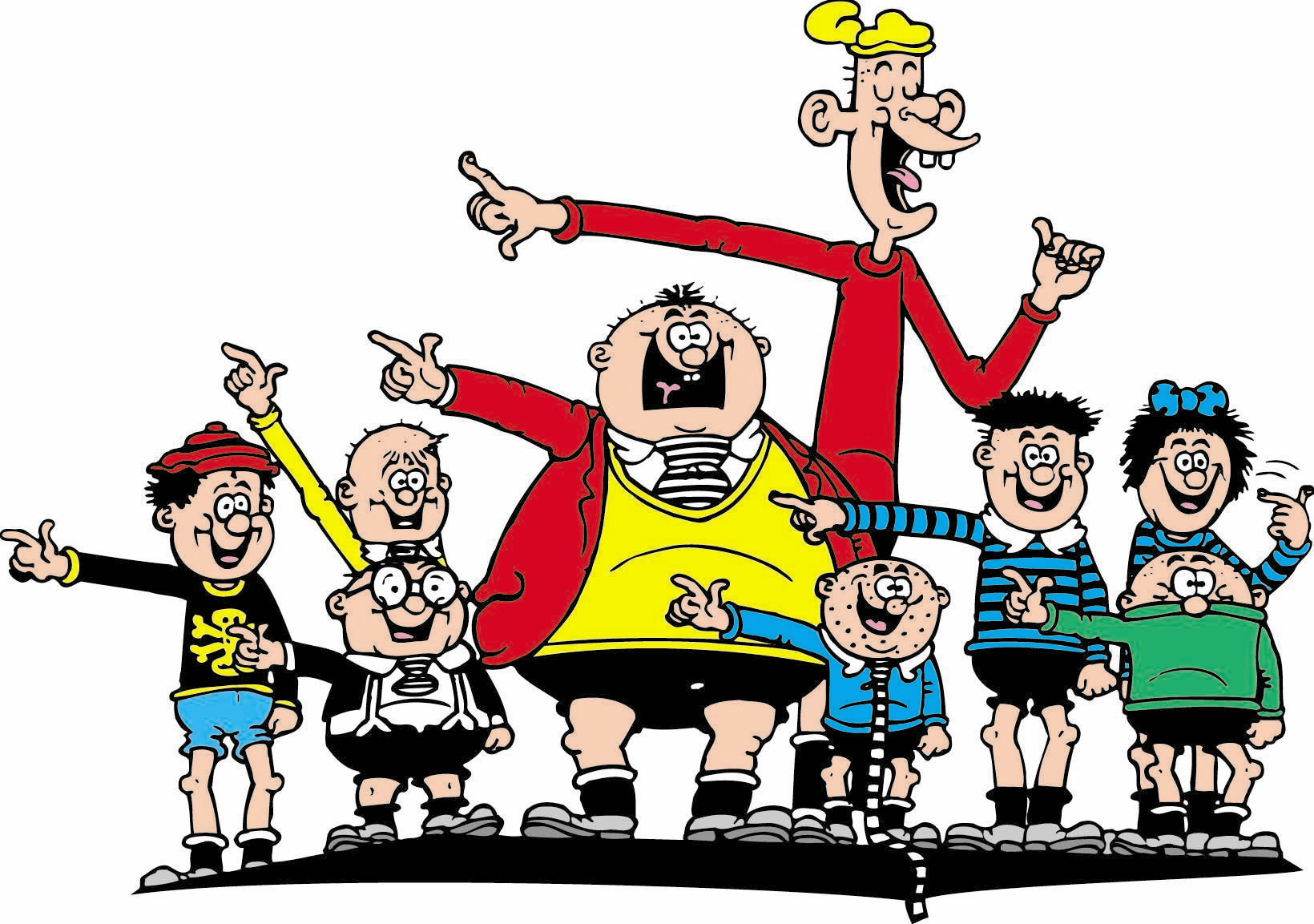 Leo Baxendale, the comic artist who created legendary characters such as the Bash Street Kids, has died at the age of 86.
Mr Baxendale was also the cartoonist behind other iconic Beano characters such as Little Plum and Minnie the Minx, who is immortalised in a statue on Dundee High Street.
Mike Stirling, head of Beano Studios Scotland, said: "It's very sad news and everyone at Beano and DC Thomson would like to share our deepest condolences.
"I had the pleasure of speaking to Mr Baxendale while we were writing the History of The Beano, something he was obviously a massive part of.
"I was thrilled when he kindly sent an incredible personalised illustration wishing Beano a happy 75th birthday in 2013.
"I'm really sad he won't be here in person to celebrate our 80th with us next year, but his legacy will be. We'll proudly continue to share his creative brilliance as an inspiration for everyone. "
Tributes to Mr Baxendale flooded social media after news of his death on Sunday emerged.
TV presenter Gyles Brandreth wrote on Twitter "One of the giants of British comics has gone: the great Leo Baxendale whose genius creations for DC Thomson inspired a generation."
One of the giants of British comics has gone: the great Leo Baxendale whose genius creations for DCThomson inspired a generation. RIP indeed https://t.co/nlT1XGbwcl

— Gyles Brandreth (@GylesB1) April 26, 2017
Other fans praising his work included folk singer Billy Bragg who posted: "Not many truly deserve the epithet 'legendary' but Leo Baxendale does. A true genius of British comics."
Mr Baxendale was born in Lancashire in 1930 and went to school in Preston.
After serving in the RAF, he became an artist for his local paper, the Lancashire Evening Post where he drew adverts and cartoons.
In 1952 he began freelance work for The Beano.
During his 10 years on the title, he created Minnie the Minx, The Bash Street Kids and Little Plum.
He also helped launch The Beezer in 1956.
Mr  Baxendale also worked for a variety of other publishers and publications.
Scottish comic creator Kev Sutherland posted: "Sad news that Leo Baxendale has died.
"Aged a rather admirable 86, I'd forgotten quite how long ago he started in comics.
"Creating Minnie and the Bash St Kids over 60 years ago, then Wham comic and all its characters ten years later, then Sweeney Toddler and Willy The Kid in the 70s, which is where I first came across him, he's done more than most to leave their mark on our business."
Mr Baxendale and his wife Peggy had five children.
He left comics in 1975 and created the Willy the Kid series of hardback books for Duckworth's.
He published his autobiography, A Very Funny Business, in 1978.
In 1988, Mr Baxendale set up his own publishing imprint, Reaper Books.