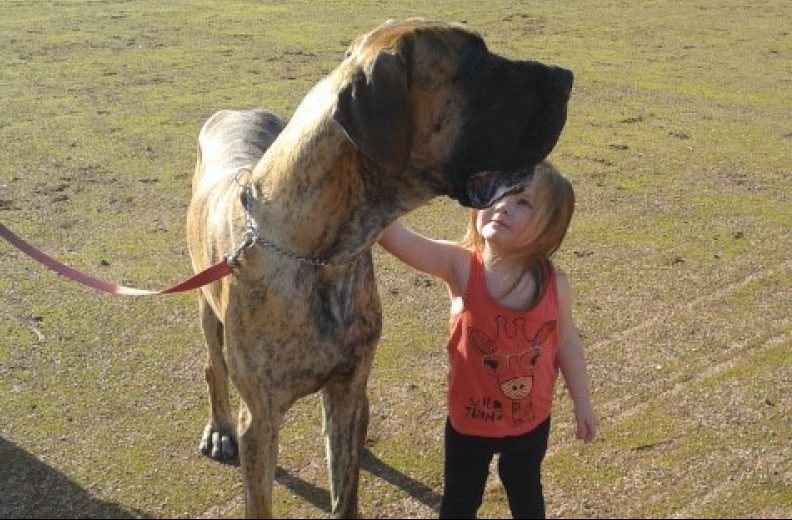 A Dundee woman has launched a campaign to raise £15,000 to help her family' dog — believed to be the largest in Scotland — walk pain-free after he was diagnosed with a debilitating illness.
Great Dane Zeus, a former dog show legend measuring a gargantuan 3ft 3in from paw to shoulder, has a disease of the spine called Wobbler Syndrome.
The five-year-old has been for a number of scans, consultations and surgeries, including a referral to Prof. Noel Fitzpatrick, of Chanel 4's Supervet.
https://www.facebook.com/ZeussyBoy/videos/237100156771447/
With the bills mounting up to a sky-high £15,000, Dundee's Kerry Stewart is doing all she can to fundraise on behalf of her mum Veronica Mcleod and her mum's partner David McKellar, who own Zeus.
He now has his own Facebook page where the family post updates about his journey to health.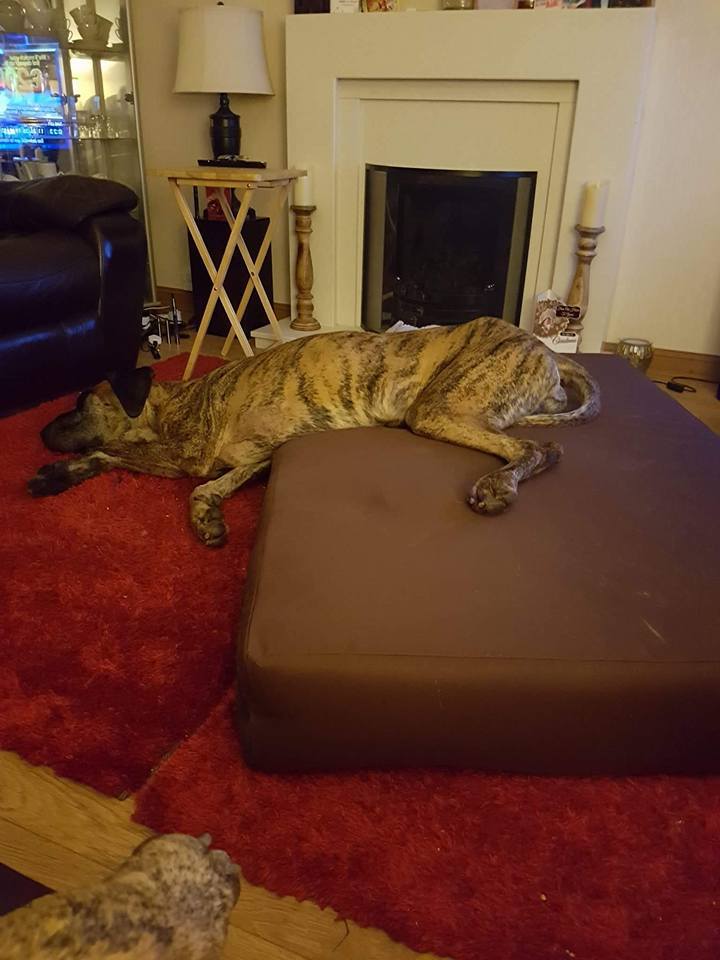 Kerry said: "Zeus is a gorgeous five-year-old Great Dane and more importantly he is an amazing and massive part of our family and loved by everyone.
"He came into our home after being gifted to us by a Great Dane breeder.
"He began having problems walking last year and was referred to the Glasgow University Veterinary Hospital who diagnosed him as having a slipped disk in his back.
"After many scans and consultations they operated on him just before Christmas  and it was more likely that he would not recover than he would get back on his feet again."
Zeus survived the operation, but unfortunately it was not a success and in early 2017 his mobility worsened.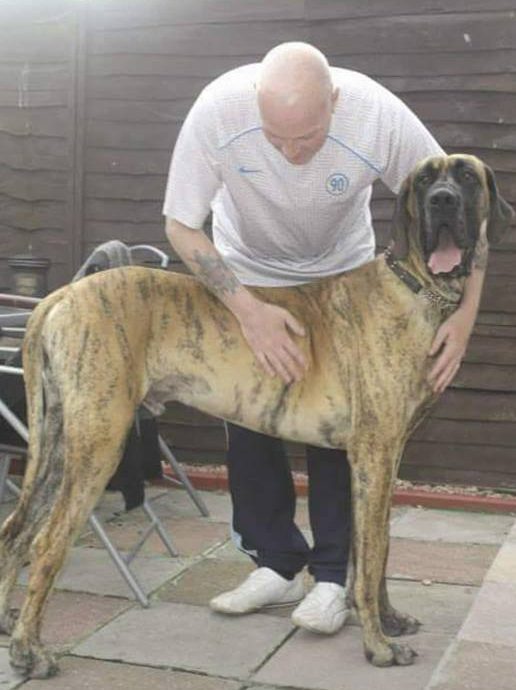 He had to be to be lifted with a sling and could go no more than a few steps without falling, while vets said there was not much more they could do for him.
That's when the family decided to ask for a referral to the "super-vet".
Kerry added: "On April 28 a member of Prof. Fitzpatrick's team gave Zeus the good news that they could operate on him to correct his Wobbler's Syndrome, but at a cost likely to be in the region of £18,000.
"Due to the urgency of the need for treatment, we received a call to say Prof. Fitzpatrick wishes to have a personal consultation with Zeus urgently and has made an appointment for Tuesday, May 2.
"This is to discuss the imminent surgery and to explain in further detail how he will fit Zeus with metal screws and plates to straighten his spine to correct the wobblers and to relieve Zeus from all the pain he is currently suffering.
"We would do what it takes to benefit his health but this is such a huge cost to find immediately and so we are reaching out to everyone who has a heart to help Zeus have the surgery."
After a further consultation, the cost of the surgery was lowered to £15,000.
To donate, visit www.gofundme.com/help-zeus-walk-tall-again.
Wobbler Syndrome
Wobbler Syndrome is the common name for spondylomyelopathy, a disease of the spine within the neck, resulting in poor transmission of nerve signals between the brain and the body.
Bone  abnormalities within the neck cause problems with the intervertebral discs, which degenerate and protrude against the spinal cord.
The disease tends to affect large and giant breeds, such as Great Danes and Doberman Pinschers.
The most common symptom is a 'wobbly', uncoordinated gait, with a tendency to stumble and scuff the feet, as well as neck pain.
Signs can progress to complete paralysis of all four limbs.