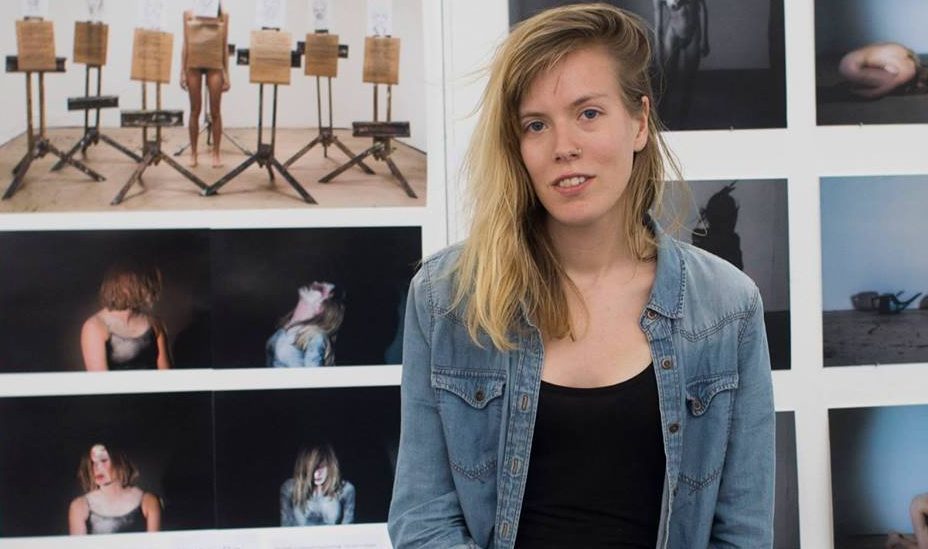 A Dutch art student has gifted her bike to the people of Dundee in the hopes of "inspiring" local residents to carry out selfless acts.
Loren Brouwers left her green bicycle in the City Square, just off the High Street, on Tuesday evening in a protest "against ownership and capitalism" in the hopes it could be used for a mass bike share.
The 25-year-old had been in Dundee for four months as part of an exchange programme at the Duncan of Jordanstone College of Art and Design, and bought the bike upon arrival.
The third year art and philosophy student left the country for her home in the Netherlands on Wednesday morning, and came up with the idea for disposing of the bicycle – which was bought second hand for £20.
It was left with a note addressed to the "beautiful people" of Dundee. It added: "This is a free, communal bike. Please take it if you need it and leave it for the next person."
However, Miss Brouwers, whose work focuses on performance art, photography and creative writing, said the idea had nothing to do with her studies.
Speaking from her home in Nijmegen in the Netherlands, Miss Brouwers said: "Obviously it is not really possible to take a bike home to Holland. I was like, I can probably get £20 for it but I really like the idea of how the rules would be if all stuff was not owned by everybody — everything would be free to use.
Dutch artist leaves "communal" bike for the "beautiful people" of Dundee
"We live in a world where a lot of people have a lot of stuff. It is almost like power is related to the amount of stuff we have. It is quite a deep message behind it.
"I thought I'd do something, a little thing, make a little gesture people can use and hopefully inspire them to give something away."
She added it was driven by the notion of an "economy of giving and getting", and not one driven by greed.
Miss Brouwers said: "I don't know if I am optimistic. A lot of people told me it is not going to work but I was kind of like 'I don't really care if it is going to work' because it is about the gesture.
"If you see the bike and see the message, that is already a good thing, you've already been inspired. More people are reading it, seeing it and thinking about it.
"I wouldn't say it is like an artwork. I have this funny idea that it can not be stolen, (because) it is for nobody."
Miss Brouwers studies at Radboud University.
The Courier could not trace the bicycle today.