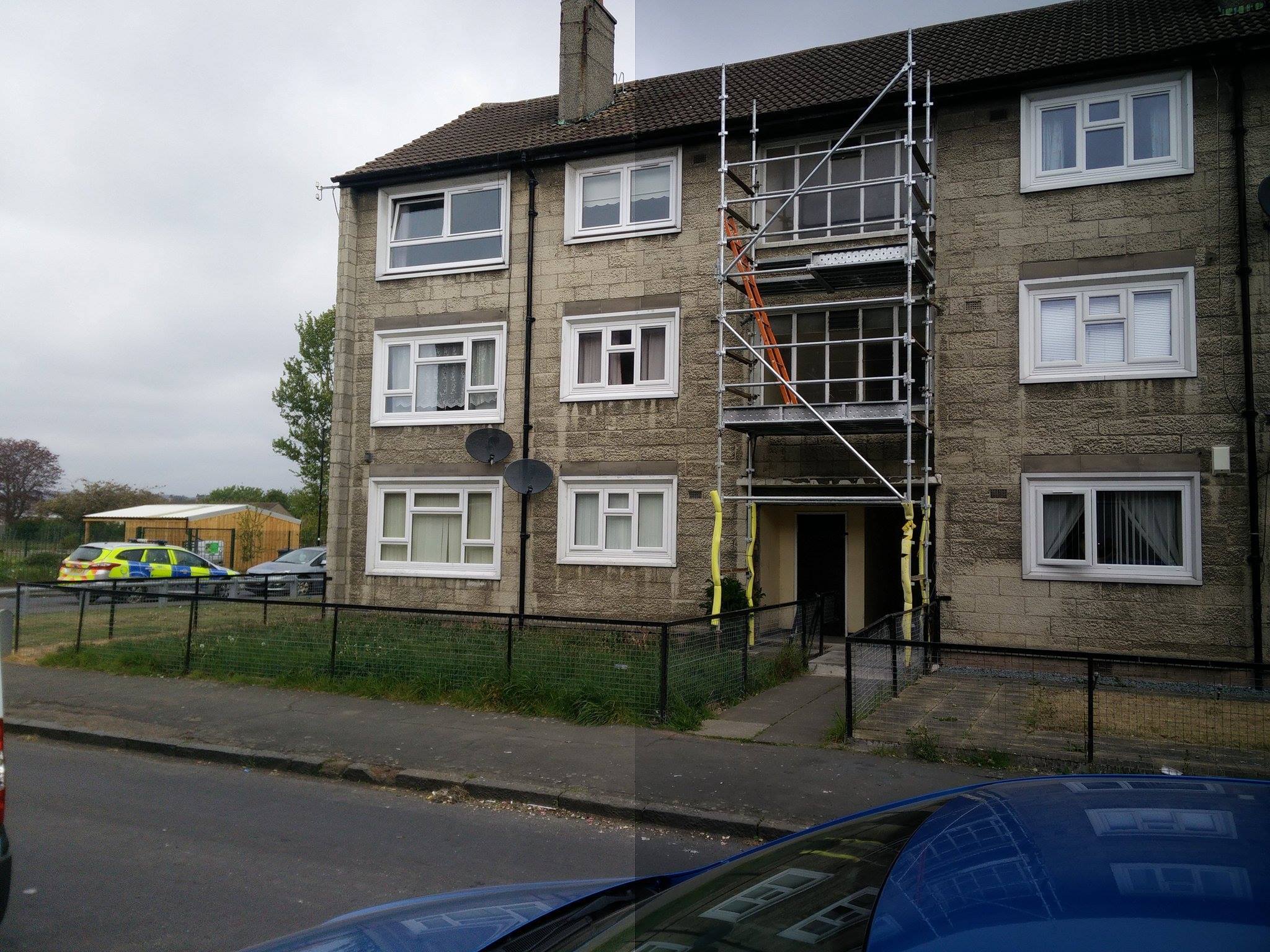 A 32-year-old man was left "shaken" after being threatened and robbed by a gang of three men who entered his Dundee home during the night.
Police Scotland is appealing for information following the incident, which took place in a bottom-floor flat at Balmoral Place, Douglas, at about 10.30pm on Thursday.
The gang are all described as being male, in their mid-30s, wearing dark hooded tops and speaking with Liverpool accents.
The men may have been carrying bladed weapons in the robbery. Police are carrying out a comprehensive review of CCTV in the area and CID officers are  investigating.
Neighbour Kim Hunter, 25, said she feared for her three-year-old child's safety because of the incident.
"Just after I'd put my son to bed, I saw flashing lights and then around eight police cars arriving one after the other," she said.
"Luckily he wasn't awake otherwise he'd have been really scared. It's normally quite a quiet area so it's a bit of a shock.
"It puts me on edge knowing that happened next door and I do want to know what happened and why it was so close to home.
"I'm going to send my boy to my mum's house to stay for a few nights because I just don't feel comfortable having him here. He's bound to ask questions about why there are police officers around."
Another local resident, David Milne, said he was robbed recently by a group matching the same description.
He said: "It happened when I stayed in Dryburgh. I walked out my building and then these guys from Liverpool grabbed me and took my phone and my money.
"The gang arrived up here in 2015 and have been throwing their weight around ever since. They are very heavy handed."
Officers are also keen to trace a motorcyclist who was seen to drive along Balunie Avenue around the time of the incident, wearing dark clothing and a light-coloured, possibly white, helmet.
A Police Scotland spokeswoman said: "A 32-year-old man was robbed by three men who entered his home and threatened him before leaving with some items of personal property.
"He was not injured, but was understandably shaken."
Anyone with any information that may be useful should contact Tayside Division on 101 quoting CR/12104/17 or speak to any police officer.
Alternatively information can be passed anonymously via the charity Crimestoppers on 0800 555 111.