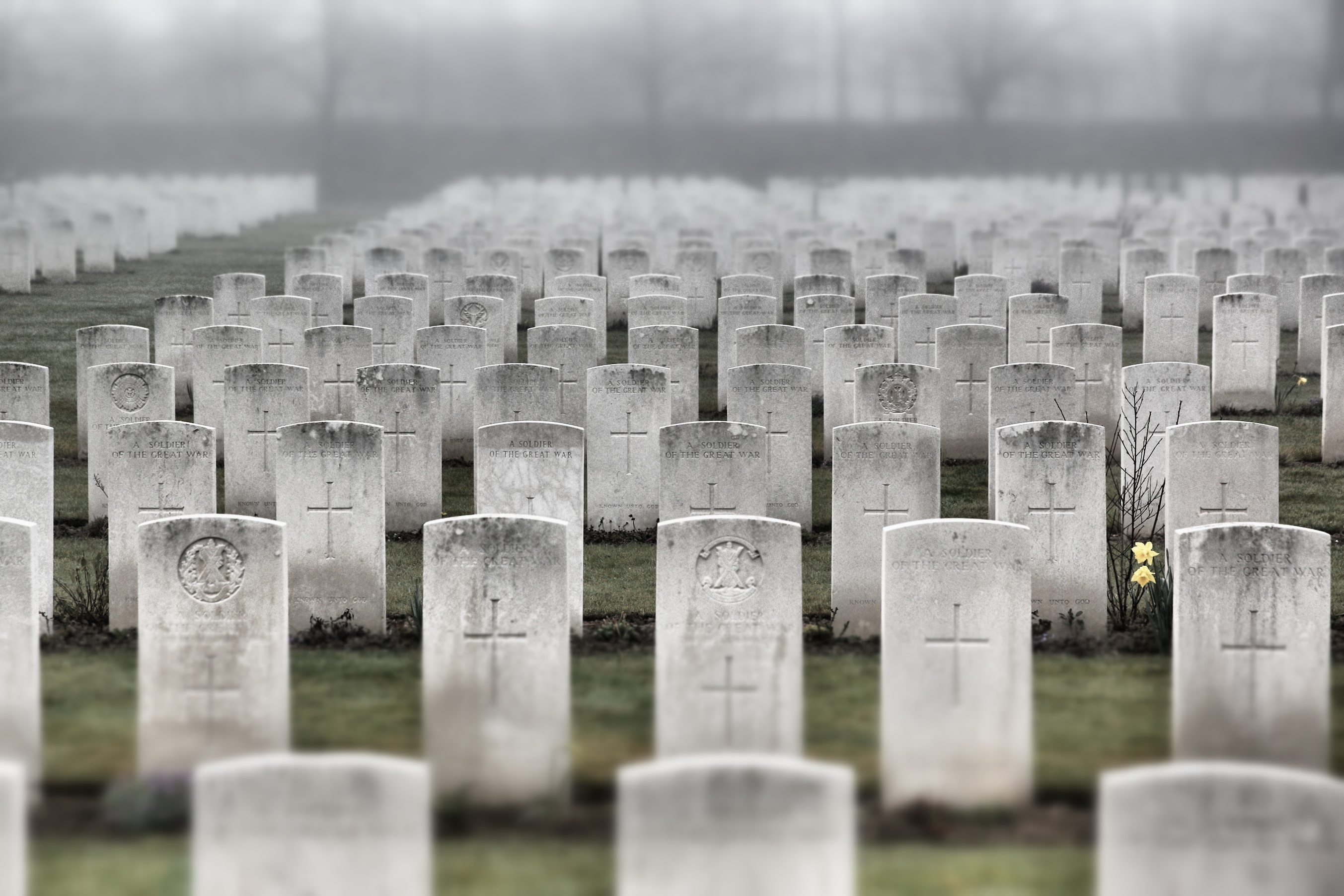 More than 30,000 left Dundee to fight in World War I but 4000 of those never saw their families, friends, or sweethearts again.
Dundee had a population of 175,000 at the beginning of the war and with the jute industry already in decline, the future looked bleak for a city where two-thirds of the workforce was dependent on textiles.
Listen to the podcast:
Four weeks after a royal visit by King George V, Queen Mary, and their daughter, Princess Mary the world changed.
As men marched off to an uncertain fate, women moved from jute to munitions and many roles traditionally fulfilled by males.
From 1917, they could join the women's arms of the forces, fulfilling the roles that would keep men away from the fighting.
The day of September 25 1915 was the day that drew a dark and lingering shadow over the city — the carnage of the Battle of Loos.

The 4th Battalion, Dundee's own, suffered heavy losses – 19 of its 20 officers, and 230 of 420 men were either killed or wounded. More than 60,000 British troops were killed or wounded, with the blame laid squarely at the door of High Command.
This saw the first use of poison gas by British forces, with the gas reaching German lines but also floating back to the British position, adding to the loss of life.
Every year, Dundee remembers its war dead on September 25, by lighting the beacon at the top of the city's war memorial on The Law.
The hope of the Great War Dundee project is to being together the resources of organisations and individuals throughout the city to makes sure that with every subsequent generation we will remember them.
---
Eddie Small is a lecturer in creative writing at Dundee University. A committed local historian, he regularly give walking tours of his city.