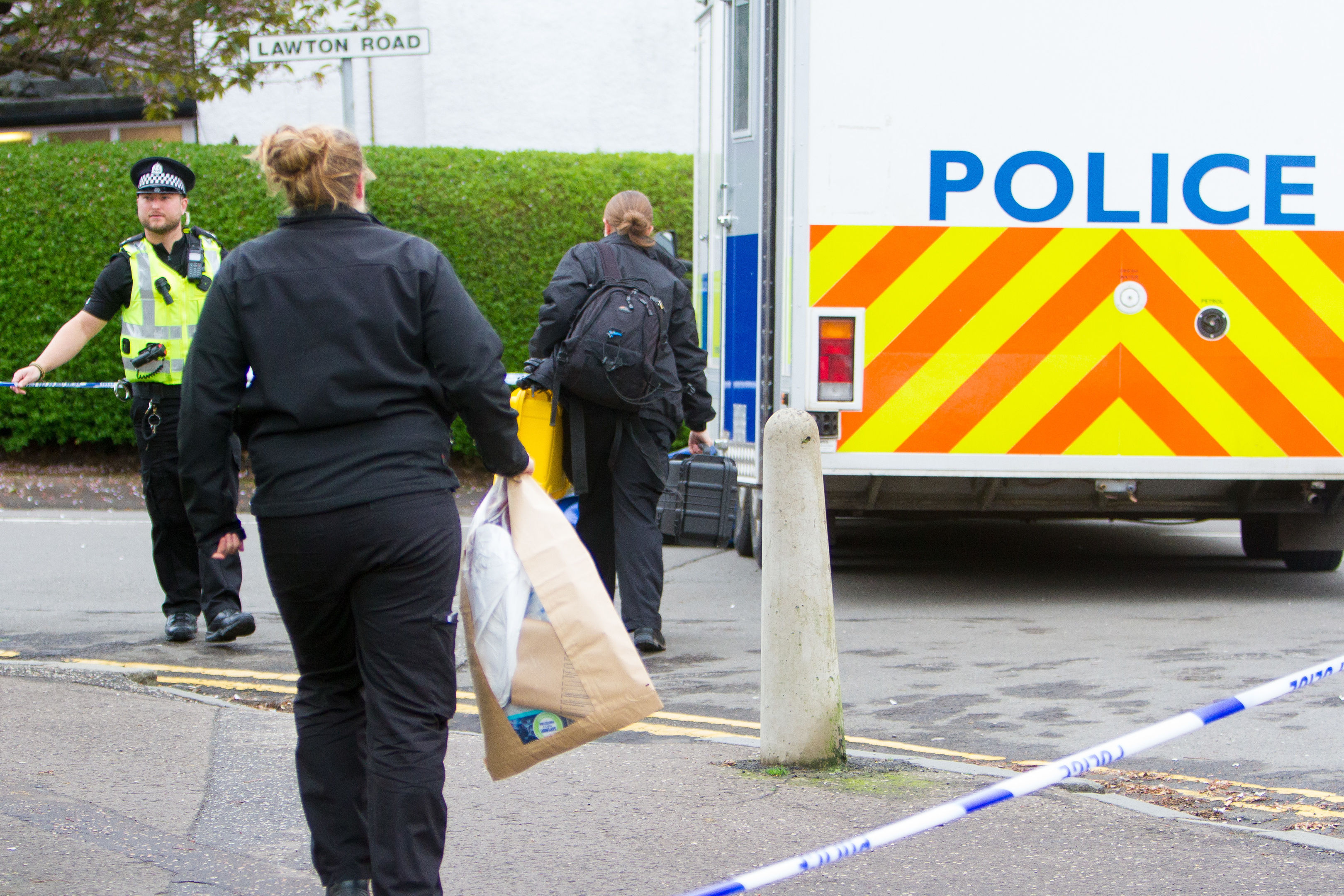 Police investigating the murder of a 44-year-old Dundee man say they are following "positive lines of inquiry" in the bid to catch his killed.
The 44-year-old victim, now formally identified as Gary McMillan, is understood to have been stabbed in Lawton Terrace shortly after 2am on Tuesday.
A major police investigation is now under way to establish the circumstances surrounding Mr McMillan's death.
Armed officers have been seen on the streets of Dundee as they hunt for the killer.
Detective Inspector Ged Fitzpatrick, who is leading the investigation said: "We are following a positive line of inquiry in relation to the death of Mr McMillan and I would like to stress that this was an isolated incident.
"I would also appeal to anyone with information, no matter how insignificant you think it might be to please come forward, particularly anyone who was in the Lawton Terrace area of Dundee in the early hours of Tuesday  May 16.
"I would like to take this opportunity to thank the local community for their patience whilst enquiries are being carried out in the area."
Police sealed off Lawton Terrace and part of Lawton Road followign the discovery of Mr McMillan's body and blue tent was erected in the middle of Lawton Road, next to a Dundee City Council van.
Shortly before 10am two women, believed to be Mr McMillan's daughters, ran down to the police cordon in a visibly distressed state.
They were spoken to by officers in a car before departing from the area on foot.
The violent crime shocked residents living in nearby Byron Street, many of whom said they heard shouts, including a male voice saying "I'll take your life" around the time of the attack.
Another said she saw two men and a woman — and that one of the men shouted "I've killed him."
Emergency services descended on the street around 3am following the discovery of Mr McMillan's body.
Wendy Ross 52, of Byron Street, said she had been woken by shouting around 2am.
She said: "I looked out and saw two men and a girl. One of the men shouted: 'You'll be happy now, I killed him, I'll be coming for you next'."
Ms Ross added one of the men had shouted he was a "warrior".
Fellow Byron Street resident Ian Duncan also heard the shouting.
He said: "I heard a lot of shouting and screaming. It sounded like people arguing and was getting louder and louder.
"There's never been a murder here before.
"I heard one man say 'I'll kill you' and heard him say something like 'I'll take your life'.
"I thought it was maybe people just drunk, that they were maybe on their way home from a party but it got really bad."
One woman, who asked not to be named, said she had heard the argument before going to bed.
She got up when she heard a loud "skidding noise" a short time later and saw the street filled with police.
"There must have been about seven police cars. They let dogs out and they went running off down Byron Street."
The woman said she had known Mr McMillan and described him as a "nice man" who lived alone in Lawton Terrace with his dog.
Anyone with any information that may be useful should contact Tayside Division on 101 or speak to any police officer. Alternatively information can be passed anonymously via the charity Crimestoppers on 0800 555 111.