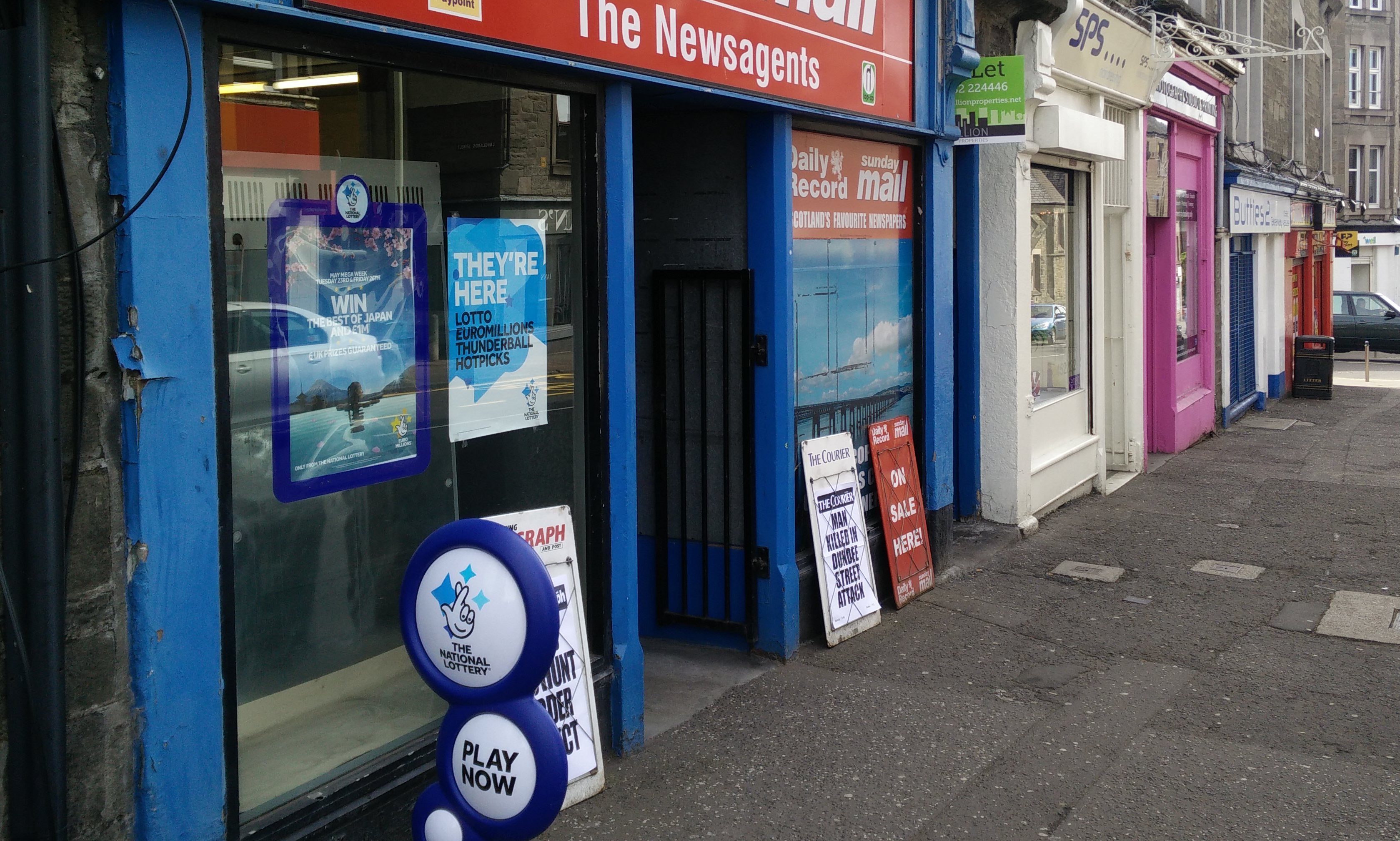 A Dundee shop owner who sold a £1m lottery ticket feared he was being investigated over a disputed £2 scratchcard.
Anil Tewari, who runs The Newsagents on Albert Street in Dundee's Stobswell area, was visited by officials from National Lottery operators Camelot, who informed him someone had purchased a winning £1m ticket from his store recently.
But at first, Anil was worried that the officials were coming to investigate a complaint from a customer just a few days before.
A woman had come into the shop to claim what she believed was a £4 winning scratchcard, but upon checking it, Anil had informed her it was just £2.
He had argued with her and when Camelot officials arrived, Anil feared the worst.
The 45-year-old said: "The customer was shouting, saying 'no, no, no, I've won £4'. She wasn't happy at all and that was still in my mind when Camelot turned up out of the blue a few days later.
"The chap said to me 'don't look so worried, a customer of this shop has just won a million pounds.' I couldn't believe it.
"They wanted to look at the CCTV to confirm that it was the correct woman who was claiming it.
"They must have confirmed it because on Tuesday, just before I closed up, a woman came in, stood there and said 'I've won a million pounds'.
"She was absolutely covered in sweat and shaking, but no wonder. She comes in a couple of times a week and usually just buys her lottery tickets.
"She was asking if I knew about it. I'm really pleased for her, she just seems like a normal woman."
The win is the third £1m ticket to have been bought in the city in the last two months after an as yet unclaimed ticket was bought at the end of March, and Mid Craigie resident Shaheen Rashid's win in April.
Anil, who has owned the shop for the last 20 years, added: "She actually bought another ticket in the Euromillions draw when she was in on Tuesday. She bought one ticket with a fiver and took the £2.50 change.
"She didn't say too much about what she was going to do with the money and I'm not sure if I'll see her again but it's great that it is someone local who has won.
"It's crazy that there have been so many winners in Dundee in the last few months."
A spokesperson for Camelot would not confirm or deny whether someone from Dundee had won in the draw, which was believed to be around two or three weeks ago.
The winner has not gone public but is believed to be local to the Stobswell area and in her 40s.