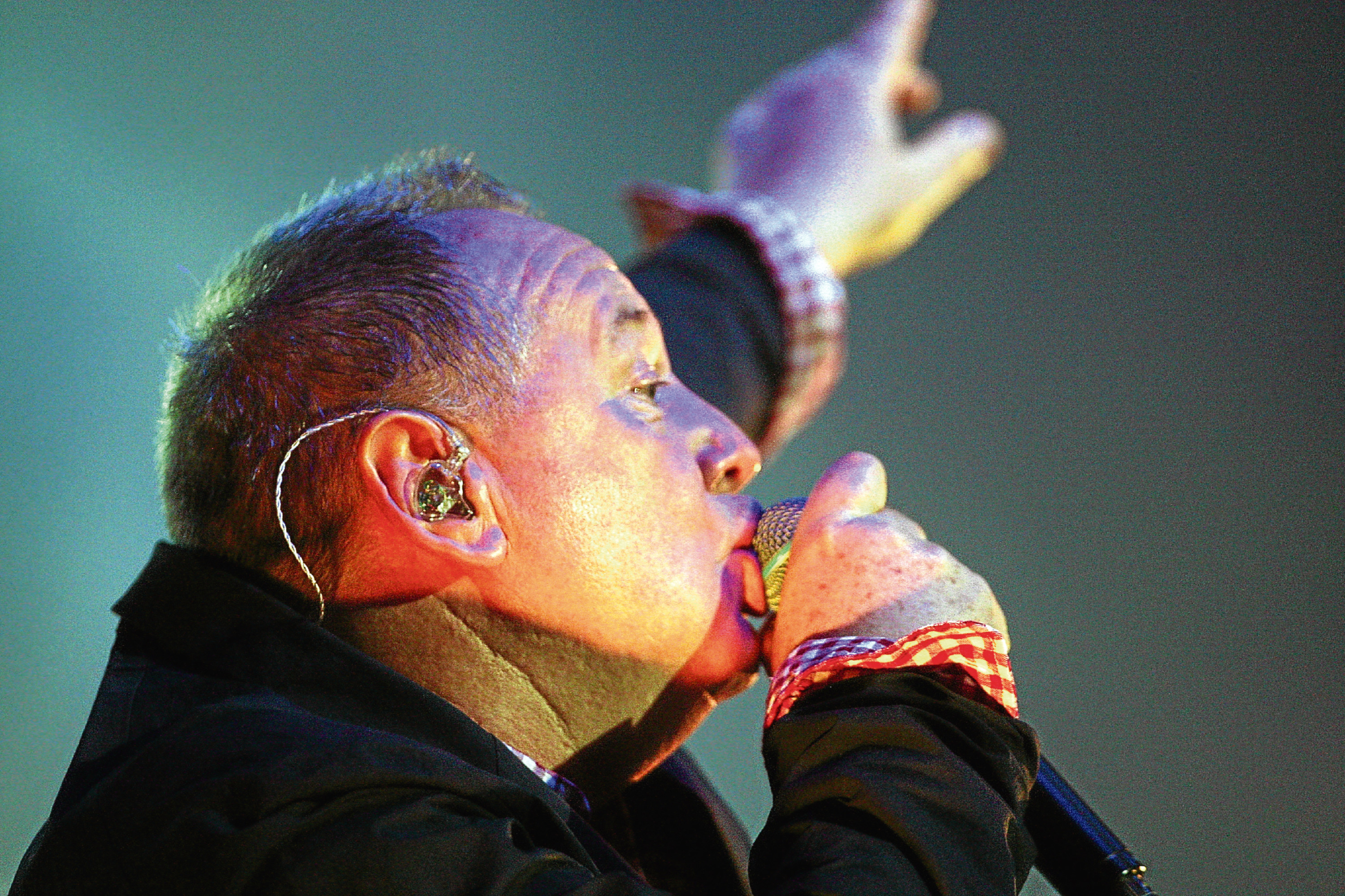 It took 20 years to come about, but Simple Minds finally kicked off their first acoustic tour with a sparkling performance at the Caird Hall in Dundee last night.
Frontman Jim Kerr, pictured, joked with the crowd that their stripped-down set happened because "A man in Switzerland offered us a lot of money," but then quipped that because they were in Switzerland they should ask for chocolate as well.
"So we asked for two Toblerones."
Jim was on top form, joking with the crowd, remembering playing the Caird Hall in 1984 and introducing the band as if they were playing for Scotland.
In photos: Simple Minds acoustic tour launch at the Caird Hall, Dundee
Dundonian bass player Ged Grimes, who has been with the band for seven years was the star player, Jim said.
But the music was seriously good, with the refined arrangements creating a more laid-back sound from the mainly seated six-piece line-up.
The crowd was on its feet for staples Promised You A Miracle, the obligatory big singalong for The American and Glittering Prize, a sublime version of Someone, Somewhere in Summertime, the pounding Waterfront and a massive dance and hands in the air moment for hit single Don't You (Forget About Me).
There were a few surprises too, including a cover of Bowie's Andy Warhol and a solo spot for backing singer Sarah Brown.
The band have found a way of doing the acoustic thing without losing their essence and the songs loved by millions now sound more organic but just as powerful and sonically epic.