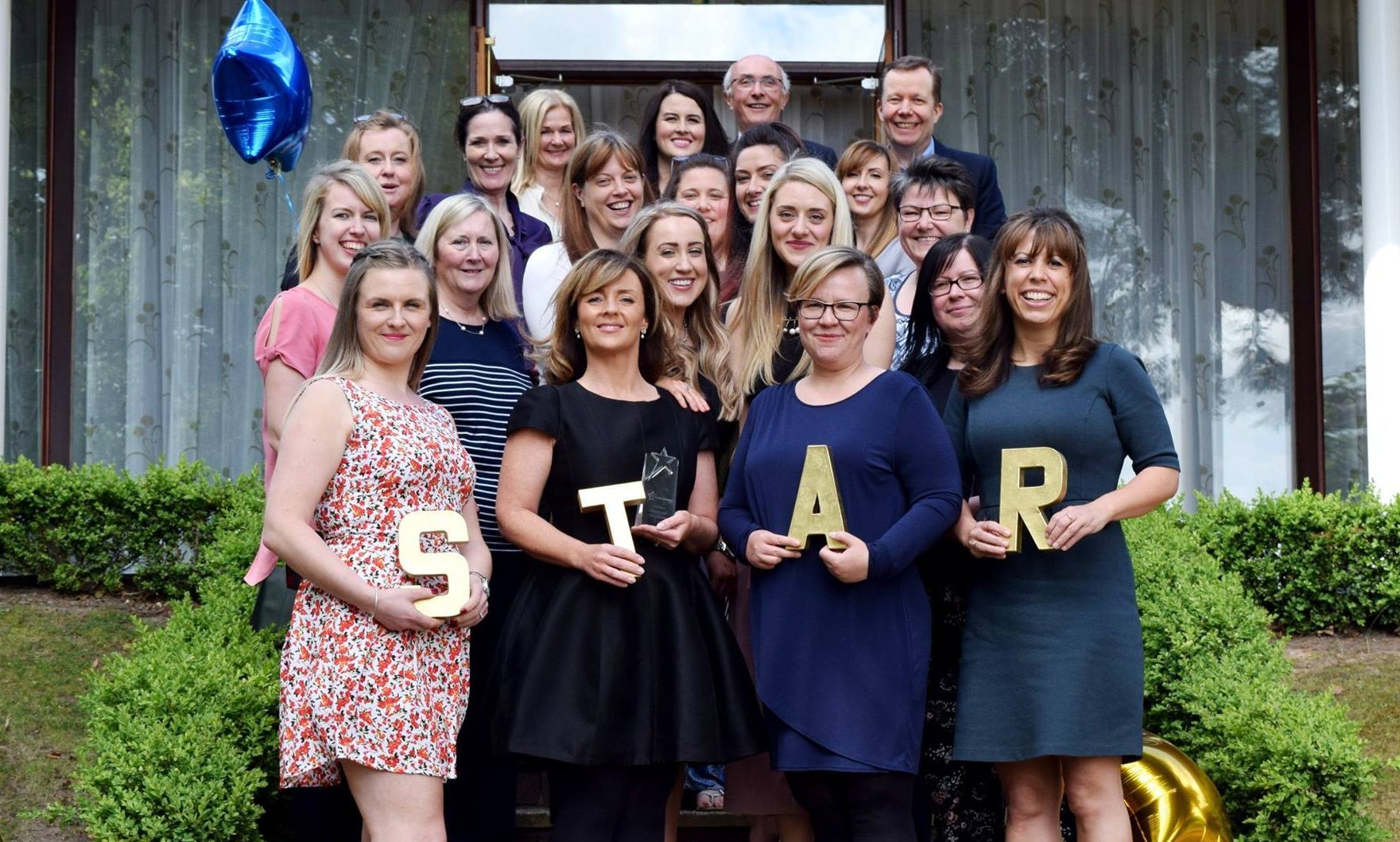 Health and care professionals who have gone the extra mile for their job were recognised at the STAR Awards in Dundee.
Winners of the NHS Tayside Staff Appreciation and Recognition Awards were announced during a reception at the Invercarse Hotel.
The awards offered staff and the public a chance to nominate an individual, service or team in one of six categories for delivering outstanding patient care.
Finalists in each category were invited to the ceremony at which gold, silver and bronze awards were presented.
Welcome to #nhstaysidestarawards 2017!???

Posted by NHS Tayside on Thursday, 18 May 2017
Hosting the event was Professor Jason Leitch, who is the Scottish Government's national clinical director for healthcare quality and strategy.
He said: "One of the great privileges of this job is to see the great work around the country done by health and care staff.
"Awards ceremonies are a wonderful opportunity to celebrate the individuals and teams responsible for going the extra mile for their communities and I love them.
"Tayside is no exception. Great work from great people."
NHS Tayside chairman Professor John Connell said: "Today has been a fantastic occasion where we have recognised some of the outstanding people and teams that work with NHS Tayside."
The body's chief executive, Lesley McLay, offered her congratulations to all nominees, finalists and winners.
She said: "This is the first year we have held the STAR Awards and they have proved hugely popular with both our staff and the public.
"The overwhelming number of nominations we received reflects the incredible dedication and professionalism of our staff that I see every day in our services across Tayside and I am delighted to recognise that with these awards."
The awards are delivered in partnership with the Tayside Health Fund, the Academic Health Science Partnership, the Royal College of Nursing, Unison, the Tayside branch of the Society of Chiropodists and Podiatrists, and the Invercarse Hotel.
The winners
Outstanding individual (clinical)
• Gold: Dr Antony Nicoll, Consultant in Obstetrics & Gynaecology, Ninewells.
• Silver: Andrew McKean, Staff Nurse, Short Stay Medicine, Ninewells.
• Bronze: Mr Kismet Hossain-Ibrahim, Consultant Neurosurgeon, Ninewells.
Outstanding individual (non-clinical)
• Gold: Les Cargill, Ward Clerk, Ward 4, PRI.
• Silver: Alison Collins, Secretary, Ophthalmology, Ninewells.
• Bronze: Alex Warner, PA, Ninewells.
Outstanding team
• Gold: Ward 3 Team, Ninewells.
• Silver: Centre for Brain Injury Rehabilitation.
• Bronze: Domestic Services Team, Cornhill Macmillan Centre, Perth.
Innovation in practice
• Gold: Vestibular Audiology, Kings Cross.
• Silver: Kirsteen Hill, HIV and Antimicrobial Pharmacist.
• Bronze: Lisa Young, Midwife, Ninewells.
Quality/service improvement
• Gold: Julie Findlay, Secretary, Speech & Language Therapy, PRI.
• Silver: Eileen Ramsay, Recreation Officer, Learning Disabilities.
• Bronze: Child and Adolescent Mental Health Service Intensive Outreach Team MACX.
Inspiring educator
• Gold: Dr Stephanie Sammut, Consultant Oral Surgeon, Dundee Dental Hospital.
• Silver: Lorraine Blair, Orthopaedic Support Service Nurse Practitioner,
Arbroath MIIU.
• Bronze: Sue Packham, Interim Head of Nursing, Children Young People &
Families, Perth & Kinross.