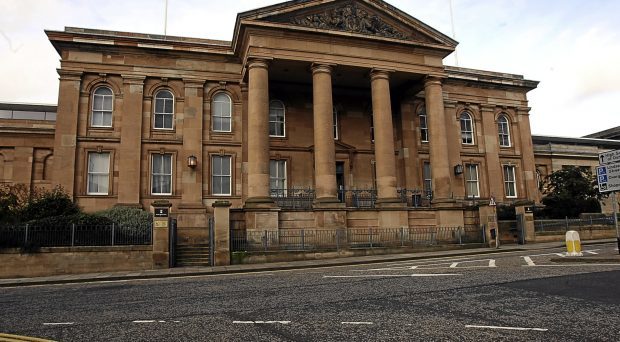 Four men have been charged with targeting elderly pensioners and defrauding them of hundreds of pounds by telling them their homes were infected with woodworm.
Hugh McPhee, William McPhee, Paul McDonagh and Hugh McPhee pleaded not guilty at Dundee Sheriff Court on Friday morning after being charged with allegedly posing as tradesmen at addresses in Downfield and Broughty Ferry in February.
The four faced four separate allegations at the court, and all four of the men denied all four charges.
All four men gave addresses at the Travelling Persons site in Thornton Wood, Kelty, Fife.
It is alleged that on February 10 Hugh McPhee,52, William McPhee,32, McDonagh,28, and McPhee,18, visited an address in Pitlessie Gardens and pretended to an 86-year-old woman that they were tradesmen.
The group are then said to have claimed there was an infestation of woodworm or rot within the woman's attic timbers.
The charge further alleges that the four knew there was no infestation or rot, and that they were not tradesmen, but they did induce the elderly woman into giving them a deposit of £200 for a job which would cost £1,000, thus obtaining the £200 by fraud.
The gang of four then allegedly moved on to three other properties in Broughty Ferry and attempted the same fraudulent trick on ladies aged 86, 94 and 84 to try and obtain £1,500, £1,000 and £500.
Two of the ladies' homes were on the same street, Beaumont Crescent, in Broughty Ferry.
A trial date was set for September 1 at Dundee Sheriff Court by Sheriff Hughes, and all four men were ordered to appear on that date.
Elderly and vulnerable people in Dundee have suffered a spate of bogus workmen-related thefts in recent months.
Newly appointed Lord Provost Ian Borthwick has previously called for all Dundee residents to keep an eye out for their neighbours in the fight against those targeting the city's most vulnerable.