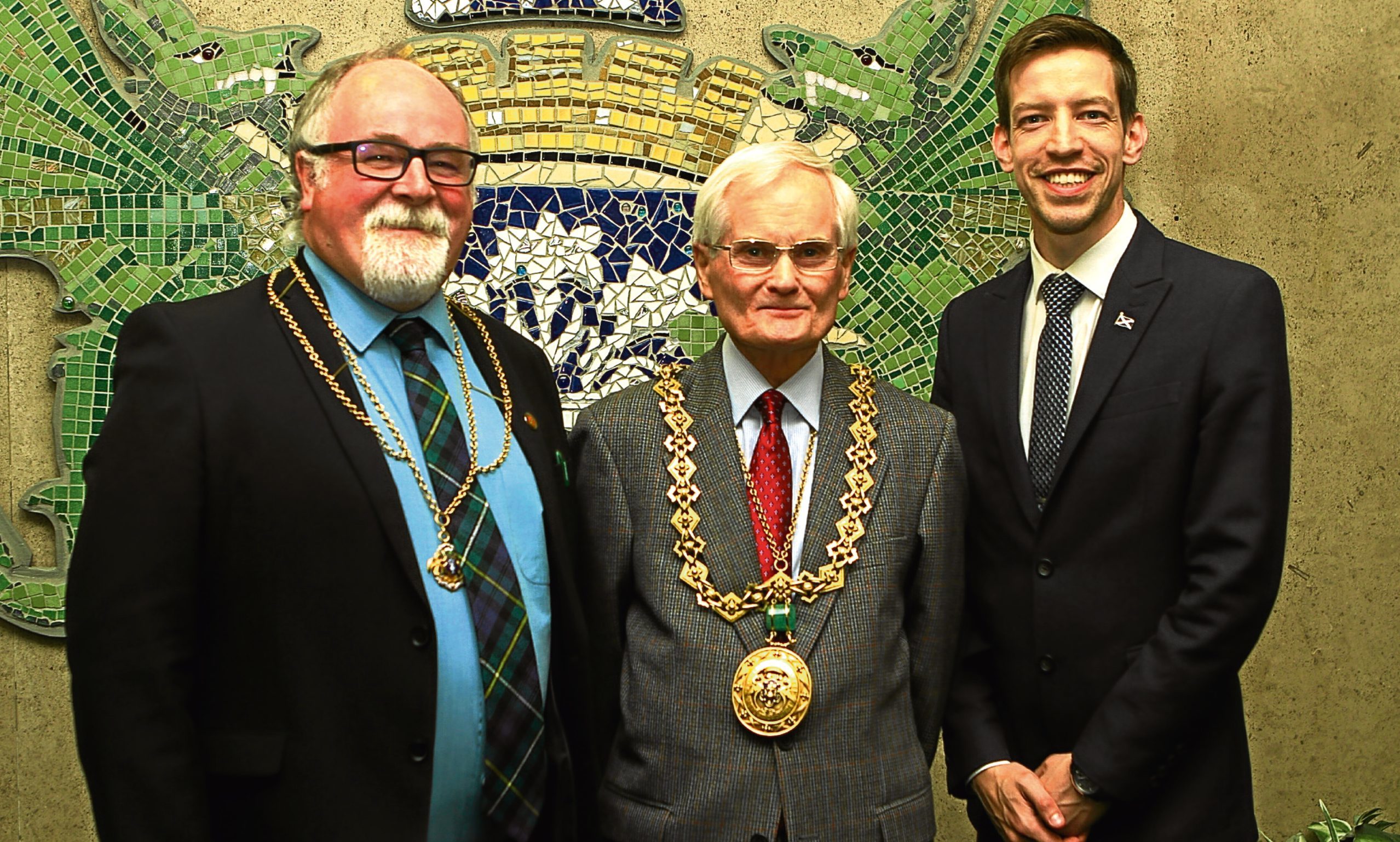 Dundee's new lord provost, Ian Borthwick, promised he would not be changed by the role after he was given the chains of office in the City Chambers.
The 78-year-old Strathmartine councillor, first elected as a councillor in 1963, was watched by members of his family as he took the oath of office.
In his first address to councillors he urged members from all parties to work together for the benefit of the city.
"We must work closely together and with greater transparency," he said.
Mr Borthwick said there "will no doubt be difficulties" in the years to come, but the city is "moving forward at increasing pace".
He said it is important all councillors apply themselves to improving the lives of Dundonians.
"It is important we apply ourselves to the task and not let down the families who look to the council for support, or the children who maybe are our greatest asset but are not achieving their best," he said.
"And the people in our city who are in a very dark place because of drug addiction."
At the conclusion of Monday's statutory meeting of the new city council, the lord provost said he believed his decades of experience and position as an Independent would help inspire greater respect between councillors.
He added that his new civic role will not alter his approach to the way he represents his constituents.
"I will still be the same person," he said. "It's not changed me and that is how I hope it will progress.
"I will still be taking an active part in the business of the council."
"The city is going through tremendous change, and major developments are in course of completion.
"The future is good, provided we keep our eye on the issues."
New administration leader John Alexander said his SNP party has a "tremendous working relationship" with the new lord provost.
Mr Alexander said: "He is already regarded as a city father and he is now a civic leader and is hugely deserving of that role."
The council leader said his job is to make Dundee a "better and more vibrant place", and that issues like tackling substance abuse would be top of the agenda.
"But he also said it is important for his administration to create a lasting legacy for Dundee.
"It's about the next generation as much as this one," he said.
"Our policies and objectives are not just about the next five years but the 10 and 15 years after that."
He also introduced new conveners for most committees, which he said would "re-energise" the committees.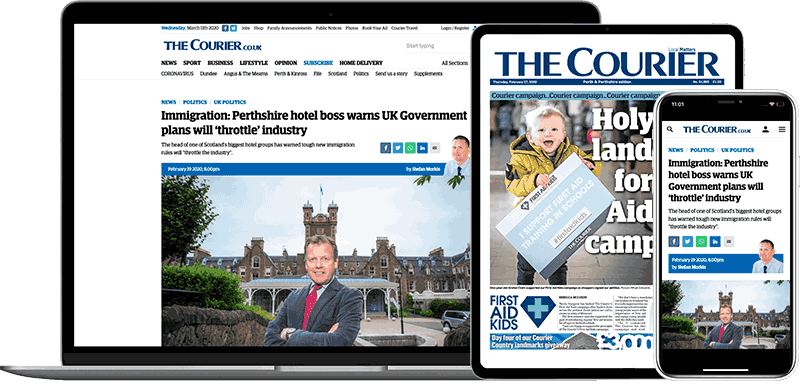 Help support quality local journalism … become a digital subscriber to The Courier
For as little as £5.99 a month you can access all of our content, including Premium articles.
Subscribe