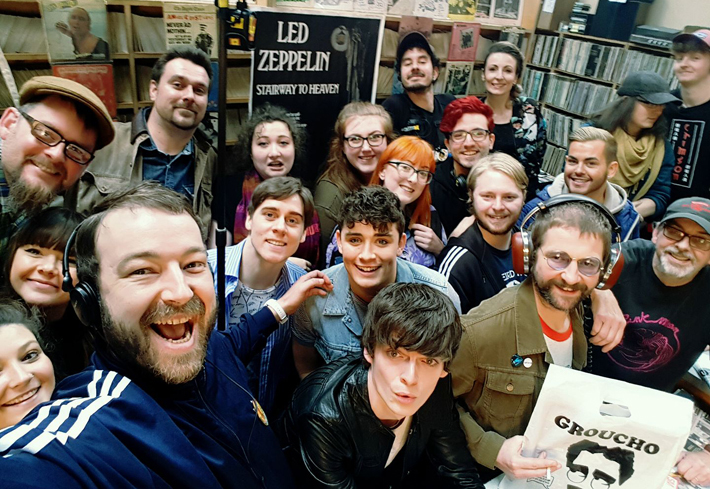 Are you in Dundee today? Can you pull off the 70s rocker look (Iron Maiden T-shirts preferred)? Do you want to be a film star?
If you can answer 'yes' to those three questions, the crew behind the new Dundee film Schemers hope you will get yourself to the Caird Hall this afternoon.
A spokesman for the film said: "We will be needing extras for 3pm today at the Caird Hall.
"70's rocker dress encouraged! Bring your friends, bring your family, and dust off your leather jackets!"
Fife-born Kyle Titterton is directing Schemers, a feature film about the city's youth culture during the punk era.
The View frontman Kyle Falconer will also be involved in the proceedings and he has appealed to fans to boost numbers at today's filming.
If u want to be in a movie today at the caird hall in dundee be there for 4.00pm everyone single person welcome. 4.00pm Caird hall today

— Kyle Falconer (@KyleFrancisFalc) May 23, 2017
Also need to dress like iron maiden fans as it's an iron maiden concert!!!

— Kyle Falconer (@KyleFrancisFalc) May 23, 2017
Anyone interested in taking part is encouraged to meet at the Caird Hall.
#Schemers #FeatureFilm #Dundee you want to be part of #MusicHistory extras needed 4pm #CairdHall pic.twitter.com/3aZMCiTaxg

— Riverman Bangkok (@RivermanBangkok) May 23, 2017