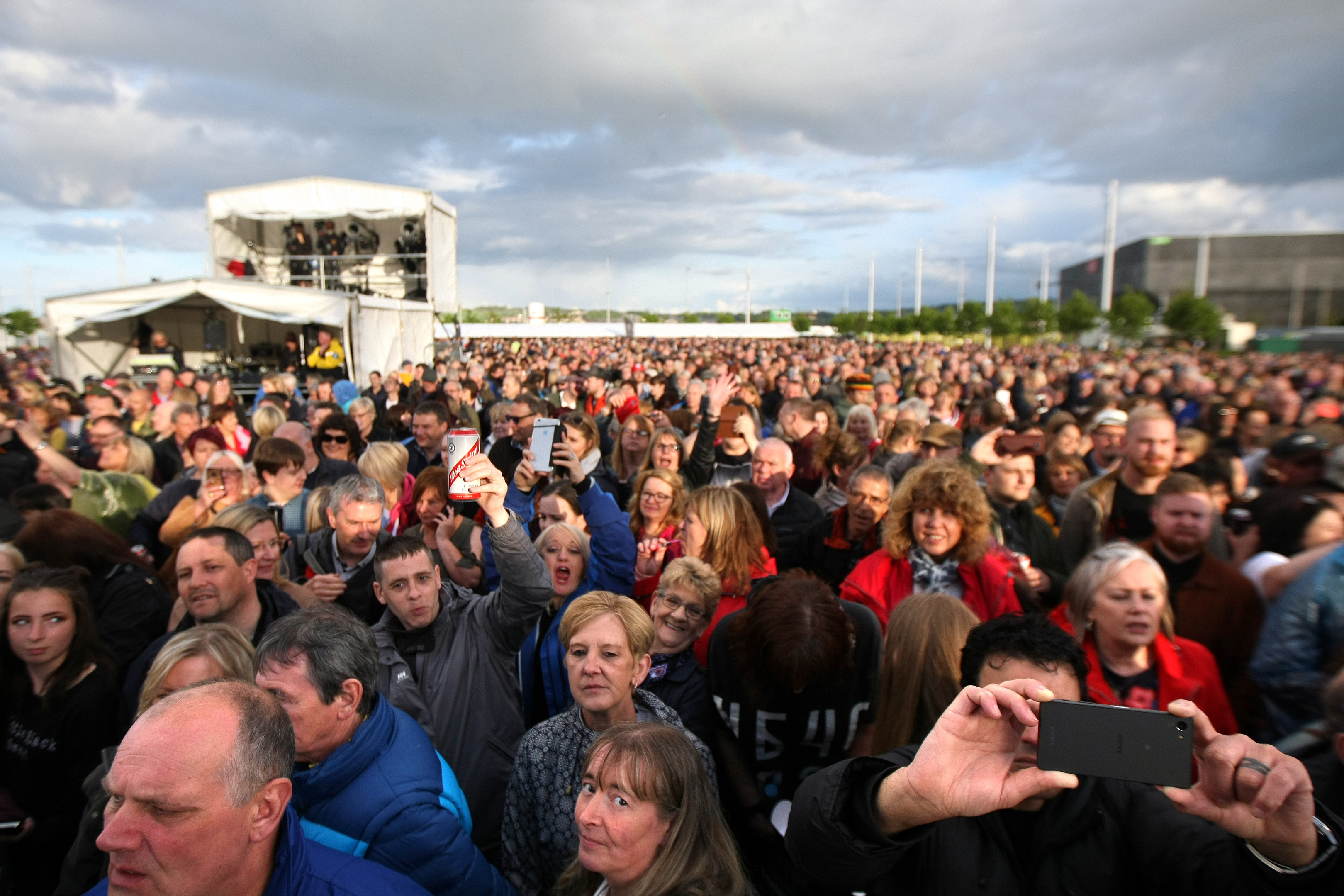 The promoters of this summer's series of open-air concerts at Slessor Gardens in Dundee have said planned Little Mix and Olly Murs gigs will go ahead.
The Liz Hobbs Group said tight security measures are implemented at their concerts but it would review procedures in the wake of the Manchester attack.
Little Mix are scheduled to play a sold-out concert at Slessor Gardens on June 29 while Olly Murs will perform on July 20.
The first concert, headlined by UB40, took place on Saturday. More than 7,000 people attended the event.
PICTURES: Thousands pack out Dundee waterfront as UB40 come to town
A statement from the promoters said: "The LHG team were deeply saddened and shocked by the tragic events at the Manchester Arena. Our sincere thoughts and prayers go to all those affected and especially to the families and friends of those who lost their lives or were injured.
"All concerts and events LHG Live have on sale this summer will be going ahead."
The statement continued: "LHG take security very seriously. In consultation with local Safety Advisory Groups and key statutory bodies including the three blue light services, strict security measures are agreed and implemented across all our concerts and events.
"Last night's terrible events in Manchester only highlight the importance of doing so.
Rain fails to dampen spirits as UB40 kick off Slessor Gardens concerts in style
"Security plans are agreed and endorsed by the local police force in each location. These security plans include counter terrorism planning in accordance with the latest government and police advice and are linked to the current threat level and any local intelligence."
The statement said gig-goers will be subjected to compulsory bag checks and targeted personal checks if, for example, they are wearing bulky clothing.
It continued: "We would like to reassure all ticket holders that following the incident in Manchester on Monday evening, we are of course re-examining all security measures and where any adjustments are deemed necessary, these will be implemented.
"We therefore ask for co-operation, understanding and patience from all our concert goers as thorough security measures will continue to be applied to all persons accessing the concert sites."