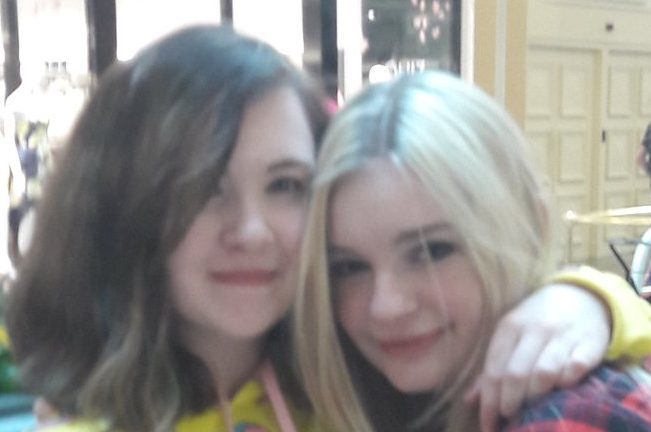 The worried dad of a Fife teenager caught up in the terror attack has spoken of his relief at hearing she was safe.
Heather Cupples, who will celebrate her 17th birthday next week, had travelled alone to the city to meet up with Merseyside pal Riley Bates for the first time.
But the young friends' fun get together turned to horror as they were separated at the Manchester Arena in the aftermath of the bombing.
Dad Iain spoke about the young part-time care home worker's ordeal as he waited for her to return home to the East Neuk yesterday.
"She was meeting a friend down there and going to the concert as well – it was something planned for a little while and was a big trip for her," he said.
Although only young, she had taken trips to Glasgow by herself  in the past.
"We did have reservations, but you kinda talk it through," he said.
Heather was staying in a hotel close by the concert venue and beside the bus station,  which meant she wouldn't have to travel far.
Iain, who works with the St Andrews Students' Association, had heard from his daughter, through texts and calls, and she was looking forward to the concert.
Thankfully Iain first heard of the atrocity from Heather herself.
He then called her mother Cheryl.
"That was the first thing I did and I wanted to make sure she did not hear about it from the TV," he said.
"I got a call from Heather at 10 to 11 and she said there had been a bang and bit of panic in the audience but that she was okay.
"At that time I had no idea what was going on, no idea anyone had been killed, and so was just happy she was okay," he said.
In fact, fellow concert goers had come to Heather's aid as Riley launched a frantic Twitter search for her friend.
A call around hotels failed to give Riley any news, but as she searched, more than 24,000 people retweeted the picture she had posted of Heather.
https://twitter.com/RileyBlackery/status/866781699174215680
Only an hour later Nathan Lamb replied to say he had found Heather and took her into his hotel.
She's safe, we're at a premier inn right now on Medlock street, we saw her on the street and her phone was dead so we let her stay with us pic.twitter.com/iPY3K8sk1b

— Nathan (@nathanlamb26) May 22, 2017
He tweeted: "She's safe, we're at a Premier Inn right now on Medlock Street, we saw her on the street and her phone was dead so we let her stay with us."
His tweet received more than 6,000 retweets and led to a relieved Riley to thank everyone who helped.
Iain has concentrated on getting Heather back safely to their home in Anstruther and has not heard any details of what she faced.
"She, unlike a lot of other people, is not hurt," he said.
He thanked those who helped his daughter.
Iain said: "I talked to one of them, they have been great, they helped her and made sure she wasn't alone at the time – that was a big help."