Commuters in Dundee saw the first physical sign of the UK's heightened state of alert in the wake of the Manchester Arena bombing.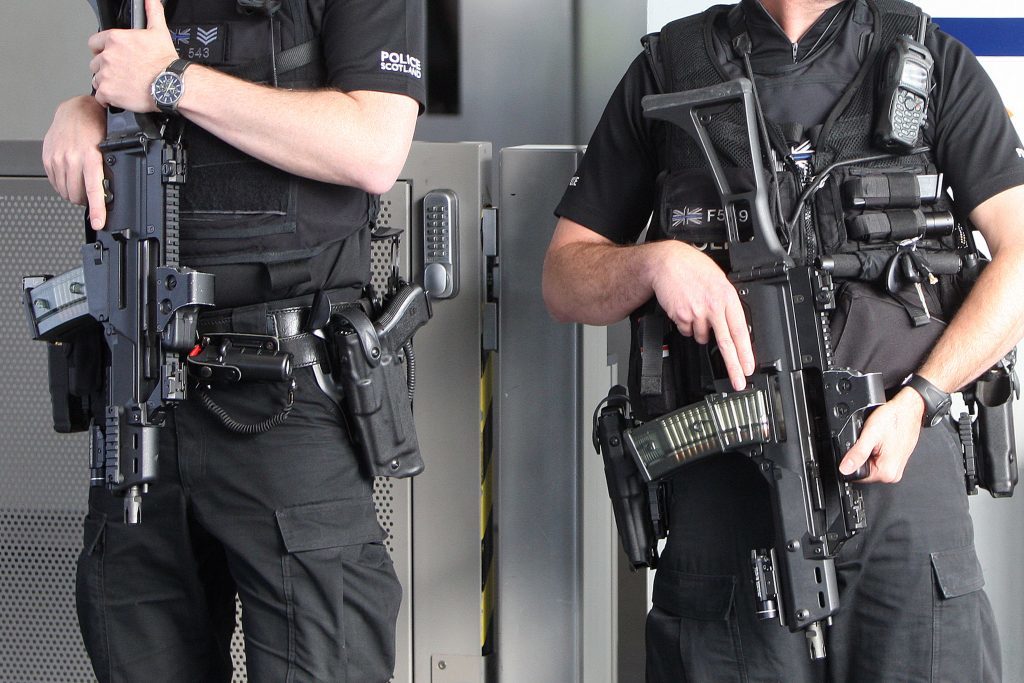 Armed police were highly visible at Dundee railway station, and at transport points across the country, after Prime Minister Theresa May raised the threat level to the highest possible "critical" rating.
She said a "wider group of individuals" could have been involved in the Manchester Arena blast rather than just suicide bomber Salman Abedi.
Message from Assistant Chief Constable Higgins in response to the Manchester attack.More info via: http://www.scotland.police.uk/whats-happening/news/2017/may/statement-from-chief-constable-gormley-following-attack-in-manchester

Posted by Police Scotland on Tuesday, 23 May 2017
Operation Temperer, which allows military personnel to take to the streets, is now in force.
Police Scotland Chief Constable Phil Gormley said: "My thoughts and those of everyone at Police Scotland continue to be with those who have lost loved ones or who were injured in the attack in Manchester.
"With the threat level now at critical, we have now established a multi-agency co-ordination centre to lead and co-ordinate the response across the country along with key partners.
"Police Scotland will be increasing our operations to protect the people of Scotland, our businesses and public places.
"This may include a range of options aimed at increasing security at these sites, reassuring residents, businesses, workers and visitors so they can go about their daily lives as normally as possible.
"Yesterday morning, we increased the number of armed police on patrol at key locations and the public should expect to see armed officers on foot patrol.
"We are reviewing all significant events along with event organisers taking place within the next 14 days and will increase the security footprint around those events where it is deemed appropriate.
"We have well-rehearsed plans to respond to major incidents and we will be continuing to work with our partners to address the current heightened threat.
"However, there is no intelligence to suggest there is any specific threat to Scotland but I would ask the public to remain alert and report anything suspicious."
First Minister Nicola Sturgeon says Scots should be "vigilant but not alarmed" as the police and security services carry out their work.
Ms Sturgeon was briefed about the heightened security presence as she chaired a further Resilience Committee meeting in the early hours of this morning which was attended by the Deputy First Minister, the Justice Secretary, the Lord Advocate and senior officers from Police Scotland.
The First Minister said: "While raising the UK terror threat level to 'critical' has been judged a necessary response to the despicable attack in Manchester, we must not allow terrorism to triumph.
"I urge the people of Scotland to be vigilant but not alarmed and, as far as possible, to go about their business as usual.
"Police Scotland have already visibly increased their presence in locations such as transport hubs and city centres as a precaution. Security arrangements for upcoming public events, including this weekend's Scottish Cup Final, are being thoroughly reviewed and the public should anticipate additional safety measures such as full body and bag searches.
"Our emergency services prepare extensively for situations such as this, and those well-rehearsed plans are now being put into practice."
https://www.thecourier.co.uk/news/uk-world/432466/number-of-fatalities-after-explosion-reported-at-manchester-arena-pop-concert-articleisfree/