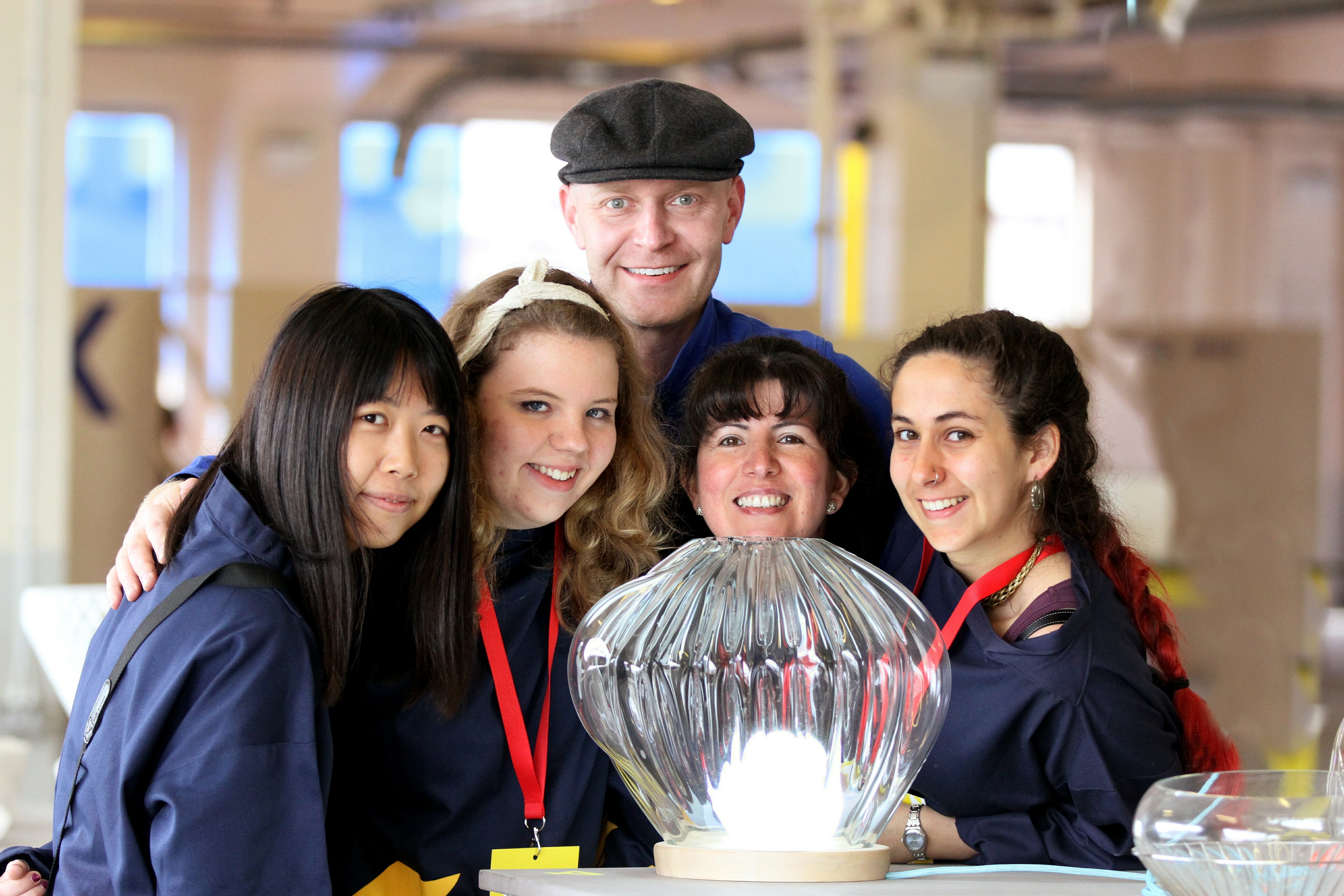 Designers from across the globe have converged on the city for the second Dundee Design Festival.
Following the success of last year's event at West Ward Works, artists, designers, print makers and creators will showcase their work at the former factory over the next five days.
The theme for this year's event is "factory floor", which event organisers say will celebrate makers, machines and the future of manufacturing, drawing inspiration from Dundee's "illustrious yet complex" industrial past.
The curator of Dundee Design Festival 2017, Sion Parkinson, said: "The job of any festival, and of art and design is to inspire and delight people, it's about bringing people together.
"I think it is of the utmost importance for festivals and art events to go ahead (when things can seem bleak). Art and design is something all civilised society can hope and aspire to, it is what sets us apart.
"That Dundee is putting art and design at the heart of its regeneration is a testament to where we are and where we see our vision for the future.
"We have taken over the West Ward Works for the second year and are using the theme 'Factory Floor' and brought in designers from all over the world – there are designers from Detroit, Berlin, London and Glasgow.
"Dundee's industrial heritage is why many of us are still here, it is what has made the city great.
"Since de-industrialisation, the city has gone through a number of changes and what we want to highlight with this festival is that there is still a lot of making and productivity in the city and it is something we want to show.
"We want to show how designers are mixing industrial types of technology, with a craftsmanship-like touch."
As the only Unesco city of design in the UK, Dundee is in a unique position to provide a festival of this scale with artists from around the world, according to Unesco city manager Anna Day.
"This year's festival really allows us to put the marker down, and showcase why Dundee is the country's only Unesco city," she said.
"We want to show how practical design is to the world – it's not just about pretty chairs and interesting lamps – design is a part of everyday life, it is all around us.
"This year's festival is a big step up from last year's great event. We have listened to the feedback we received from people last year, and have even more family accessible and interactive activities lined up over the next five days."
Simon Anton and Rachel Mulder have travelled to Dundee from the American city of Detroit, displaying their work called "thing thing".
Detroit has recently been named a Unesco city of design, and Simon said there were a lot of "comforting" similarities between Motorcity and the City of Discovery.
He said: "Dundee is a wonderful city, and I really wish we could spend more time here. There are a lot of similarities between Detroit and Dundee, with so many amazing spaces like the West Ward Works.
"Both cities have a legacy of industry and creative people working in a post-industrial environment."
Rachel and Simon's work uses recycled plastics to create different art works via a process called rotational moulding – which sees old plastic products heated and turned in order to create "unique" sculptures.