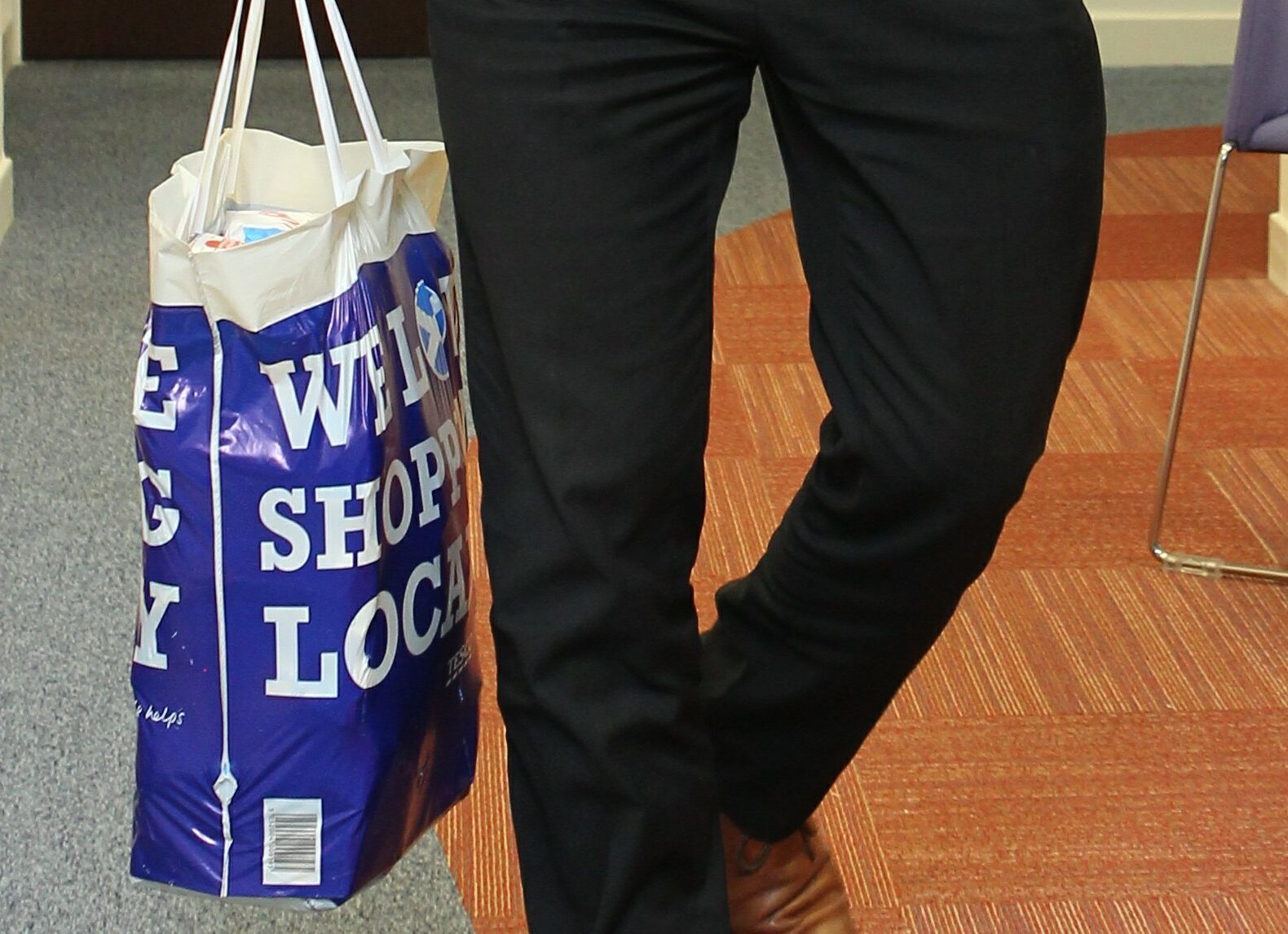 Tesco has temporarily scrapped five pence plastic bags in stores across Dundee.
The supermarket giant has implemented a 10 week trial period in stores in Dundee, Aberdeen and Norwich.
The trial is being carried out to monitor the impact of "bag usage" across the country.
Tesco said they carry out  "lots of different trials each year to see how we can improve our business and serve customers better".
A supermarket spokesperson confirmed: "We are carrying out a short trial in a few stores to look at the impact on bag usage if we remove single use carrier bags.
"In these stores customers who need a bag can still buy a Bag for Life which they can reuse."
Bags for life can still be purchased.
Tesco online will continue to offer single plastic bags, but customers can select a "bagless" delivery option.
Scotland's plastic bag charge came into force in 2014.
Andrew Llanwarne, coordinator of Friends of the Earth Tayside, said he welcomed the move, but believes introducing the initial five pence levy is likely to have a larger impact.
He said: "It's good that Dundee is to be used for something like this.
"It reflects well on Dundee.
"To be realistic, the benefit of trying to reduce the use of plastic shopping bags has already been achieved.
"There were 650 million fewer plastic bags used in Scotland in the first year after the levy was introduced.
"It's a good move which shows that people shouldn't go for cheap throw-away things, but should go for things that last longer."