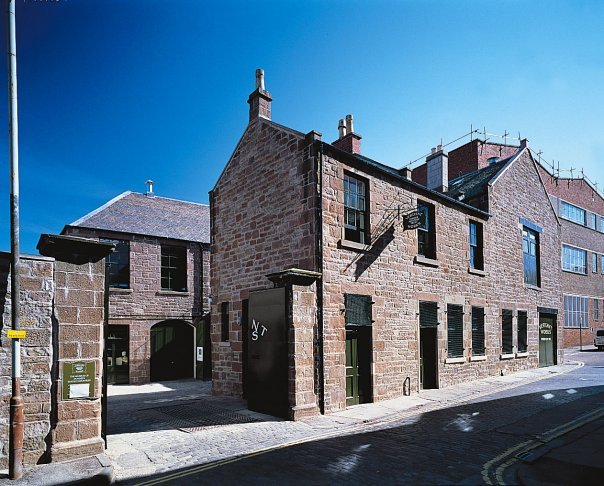 She was among the most prolific Scottish writers of popular fiction in the 19th century, publishing more than 200 novels and stories in the Dundee-based People's Friend magazine.
But like many other periodical writers of her time, Annie Shepherd Swan has faded into near-obscurity.
A talk at Dundee's Verdant Works museum revived her work, as well as that of her contemporaries.
The lecture, titled When Scotswomen Ran The Press, was delivered by Dundee-born academic Dr Juliet Shields, a visiting research fellow at the University of Edinburgh and Associate Professor of English at the University of Washington.
She said: "It is said that the 19th century was the age of periodicals, ranging from the high-end to the cheaper 'working class' publications.
"When I began my research I noticed that a lot of female writers began their careers writing for the periodicals. It was an opportunity for women to break into a literary world that often excluded them.
"It was standard practice to publish anonymously, which allowed women to address social, economic and political issues – which were reserved for men – while retaining their 'propriety'."
Dr Shields listed Christian Isobel Johnstone, Margaret Oliphant and Annie Shepherd Swan as case studies, stressing there were many other women who carried out similar work at the time.
She explained because their work was often published in magazines, which are not made to last, it has largely been forgotten.
Dr Shields added: "Even at the time, these women's work was not always properly paid and appreciated. Margaret Oliphant wrote extensively for Blackwood's magazine, which was an Edinburgh Tory publication, and later became a freelance editor there.
"However, she was referred to as a 'general utility woman'.
"Unlike the others, Annie Swan had her name and picture published alongside her work and was a celebrity of her time.
"She was somewhat of a talisman for readers of the People's Friend, and many of the older ones still remember their mothers and grandmothers talking about her".
The talk was organised by Literary Dundee.