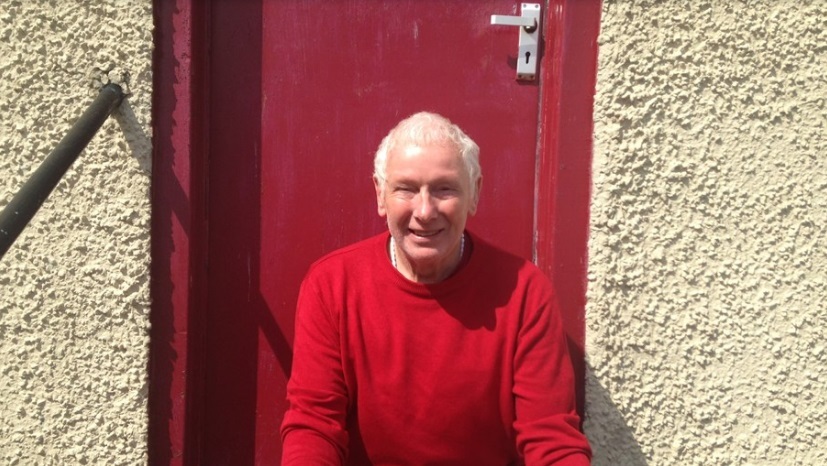 A Dundee United-supporting Hamilton man is appealing for the public's help to pay for life saving treatment for his cousin in Australia.
Seventy-year-old Tommy McFarlane has already run the Stirling Marathon as he tries to raise money for his cousin Joe Caninng.
Joe moved to Brisbane with his wife Marion and son Kris in 1995 but a horrific accident at a pool turned their Australian dream into a nightmare.
Kris hit his head on concrete diving into a pool and has been in a coma for over a decade.
He requires around-the-clock care from his parents but his mother has now been diagnosed with terminal cancer.
Meanwhile, Joe requires open heart surgery and needs the operation before he has to assume responsibility for looking after Kris full-time.
But he will be unable to work while he recuperates, which is why Tommy is trying to raise money for the family.
It was Tommy's love of football – and Dundee United – that inspired him to launch his fundraising venture.
His birthday is on April 15, the same date the Hillsborough disaster occurred.
To mark its anniversary this year, and to pay tribute to the victims o his 70th bithday, Tommy walked from Tannadice to Anfield in just under two weeks.
Although a personal tribute to the victims, his cousin Mary Monaghan said he should have tried to raise money for charity.
That inspired Tommy to enter the Stirling marathon, which he completed in around five hours.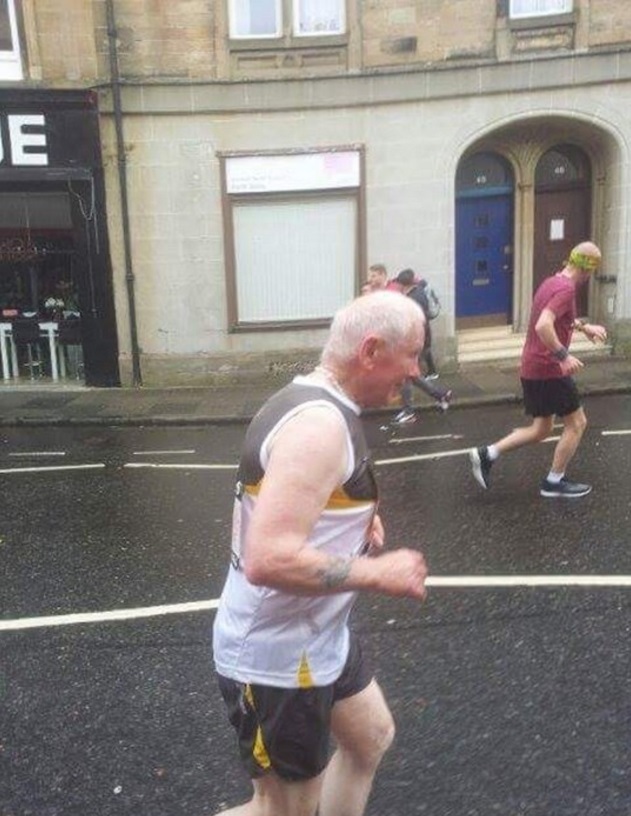 He said: "I've run marathons before but the body is a bit sore because I missed out some of the training.
"For my 70th birthday I walked from Tannadice to Anfield, staying in hostels on the way.
"There was even a wee bit about me in the Liverpool programme but my cousin said I should have done it for charity.
"So I decided to enter the Stirling marathon and raise money for my cousin."
Tommy became a Dundee United fan after splitting from his wife, who then moved to Dundee.
When Tommy visited he would take his son to Tannadice and the pair soon became fans and Tommy still regularly attends games.
He was at Thursday's night's crunch play off clash with Hamilton Accies and will be cheering on United at New Douglas Park on Sunday – much to the chagrin of his friends and neighbours
Tommy said: "We've been going for a long time. We were at Gothenburg and I'll be there on Sunday.
"Although my neighbour says I'm making him sick."
So far Tommy has raised more than £1,000 for his cousin but anyone who wishes to contribute can do so by visiting www.justgiving.com/crowdfunding/mary-monaghan