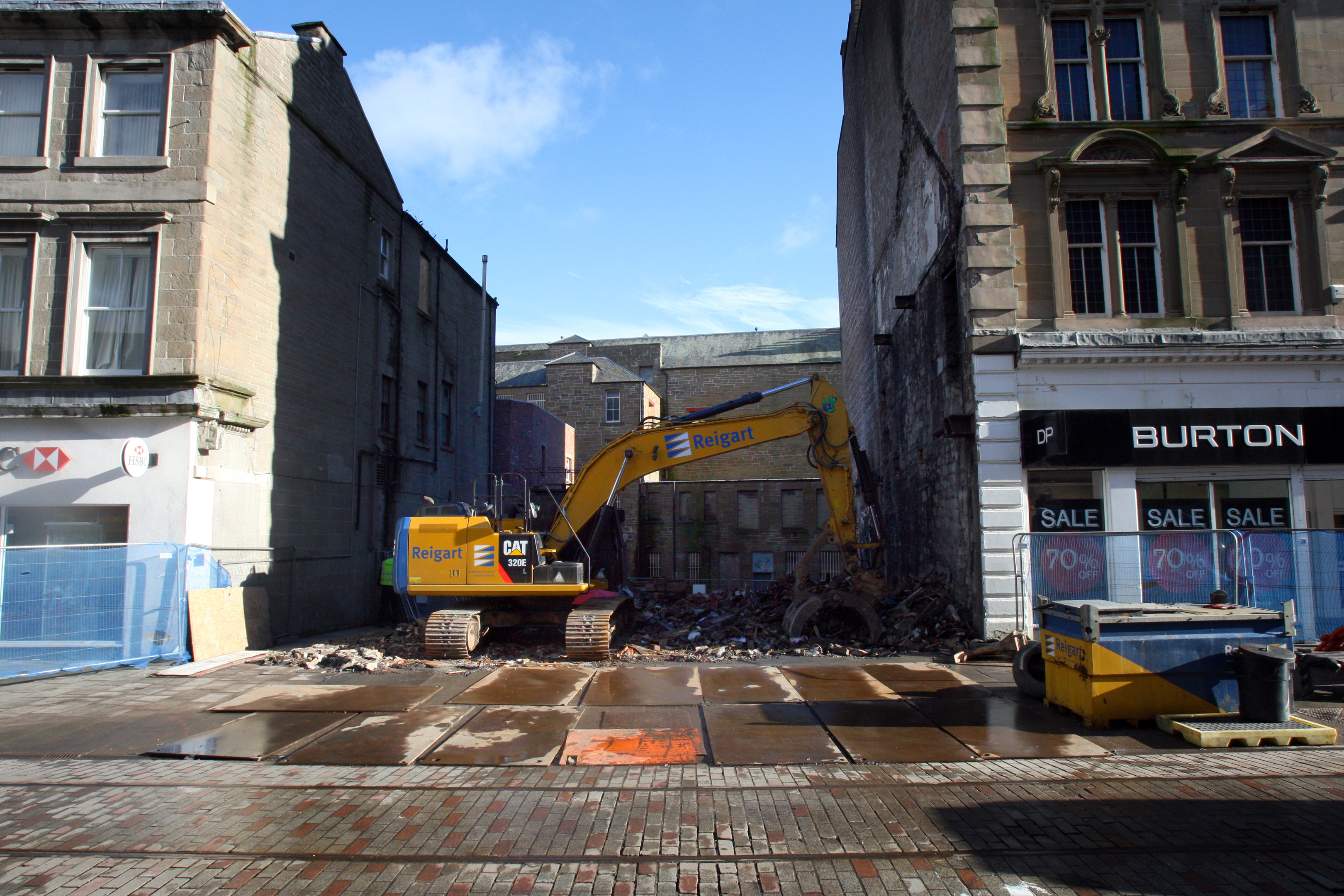 Dundee's new development convener has welcomed the potential re-development of a city centre gap site, with the hope that it will re-vitalise the high street.
The plot at 17-23 Murraygate, has been derelict for over two years after a fire ripped through the premises in December 2014.
A temporary Christmas shop located on the site was destroyed by the blaze and later had to be demolished.
Earlier this month the owners confirmed they will be looking to auction off the land, a move praised by Councillor Lynne Short.
She said: "A gap site is never a good thing and we try to avoid it as much as possible.
"It's the last thing you want to see when walking around a city centre.
"There is a lot of investment across Dundee which is going to revitalise the city, so it is the right time for investors to take advantage of opportunities in the city."
Planning permission to redevelop the plot was granted in January last year, but development was put on hold by Northumberland Estates, who own the site,
Michael O'Driscoll, senior asset manager at the Newcastle-based firm, said a decision had been taken to sell it to a more local owner to develop.
He explained "We've decided to sell the site because we are based in Newcastle — it's too far away for us to manage.
"Our properties are predominantly in the north-east of England, and we've got the odd bit in the south-east, but we employ asset managers to look after those.
"We don't have any asset managers like that in Scotland, and this was our only site in Scotland."
After the building was demolished, Northumberland Estates submitted an application to build a three-storey retail unit on the High Street in its place, which was passed by planning officers.
That permission will remain with the site until roughly January 2019, and Mr O'Driscoll added that he believed the site could have potential in the right hands.
He added: "We want to see something happening here.
"It has the benefit of planning
confirmation already, but we're just waiting for a more local occupier."
The Murraygate site will be auctioned through SVA Property Auctions on June 22.