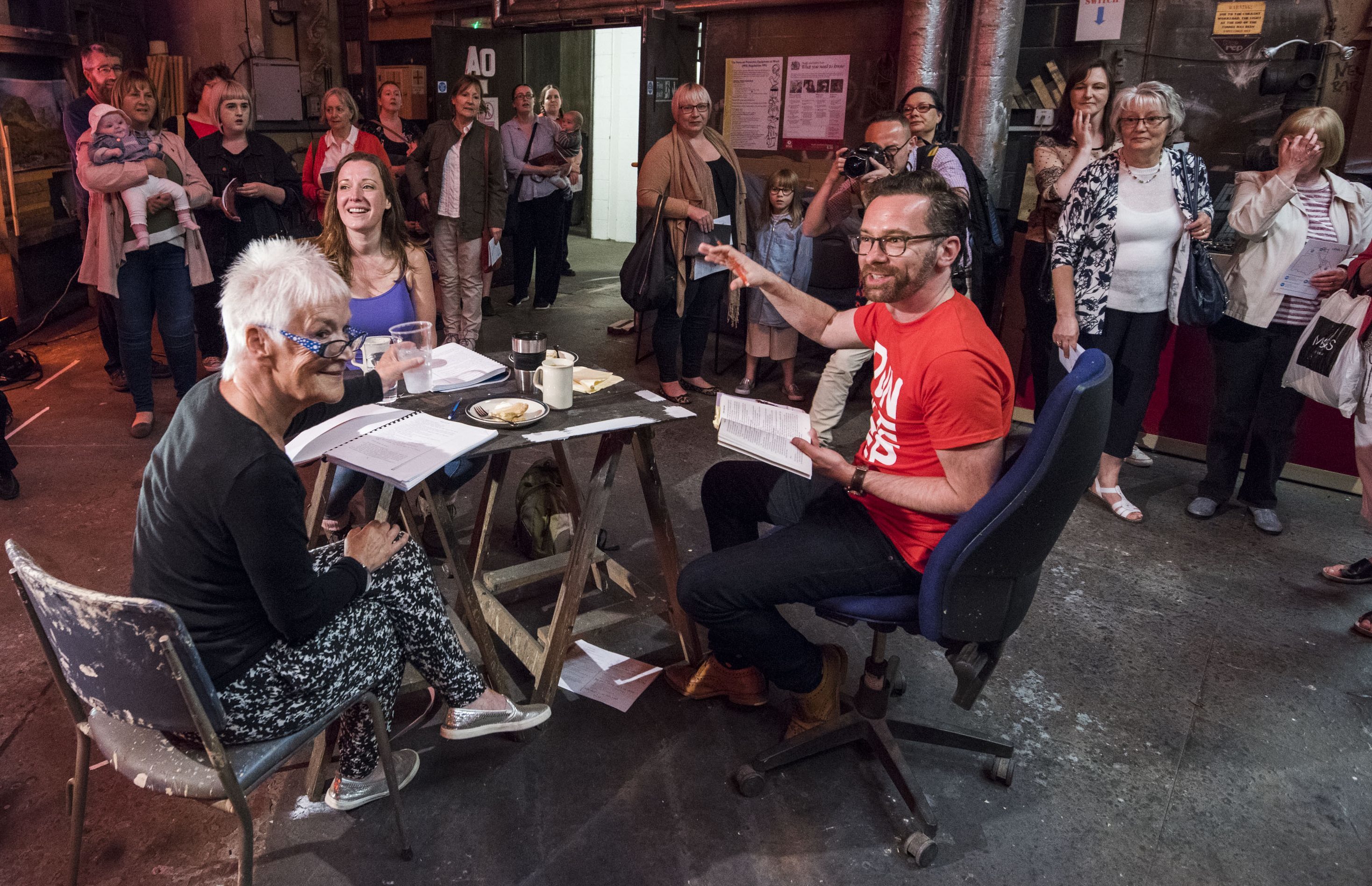 More than 200 people attended an exciting immersive event at the Dundee Rep Theatre on Saturday as the new season was revealed.
The building's interior was transformed to create a promenade theatre experience with cast members performing excerpts from shows featured in the new season across the venue.
It is newly appointed artistic director Andrew Panton's debut season and he was on hand to officially launch the programme at the event.
With the new season set to begin at the end of August, he said he wanted the theatre to be at the heart of Dundee's cultural rejuvenation.
He said: "I'm very honoured to launch such a fantastic programme of exciting and inspiring works in my first season at The Rep; a theatre that I have admired, watched shows in and worked for over the years.
"As always the Ensemble are at the very centre of everything we do and this season they have plenty of stories to tell.
"This includes a Scottish premiere of modern American classic August: Osage County, two thrillers from very different genres of theatre in The Maids and Deathtrap, as well as Spring Awakening our exciting musical collaboration with the Royal Conservatoire of Scotland which highlights the next generation of emerging talent.
"No one can deny the huge cultural growth that Dundee is currently experiencing as a city and Dundee Rep has an important part to play, so it's a huge privilege for me to be a part of this journey.
"I look forward to sharing our work with audiences from Dundee and beyond as we celebrate the success of this wonderful venue and all the fantastic creative experiences it offers so many of us."
The renowned director begins his first season at The Rep directing the award-winning Ensemble in the Scottish premiere of August: Osage County (29 Aug – 16 Sept) by Tracy Letts.
Winner of the 2008 Pulitzer Prize for Drama and Tony Award for Best Play, the play was made into an Oscar-nominated film in 2013, with an all-star cast including Meryl Streep and Ewan McGregor.
For a full list of the programme, visit http://www.dundeerep.co.uk/