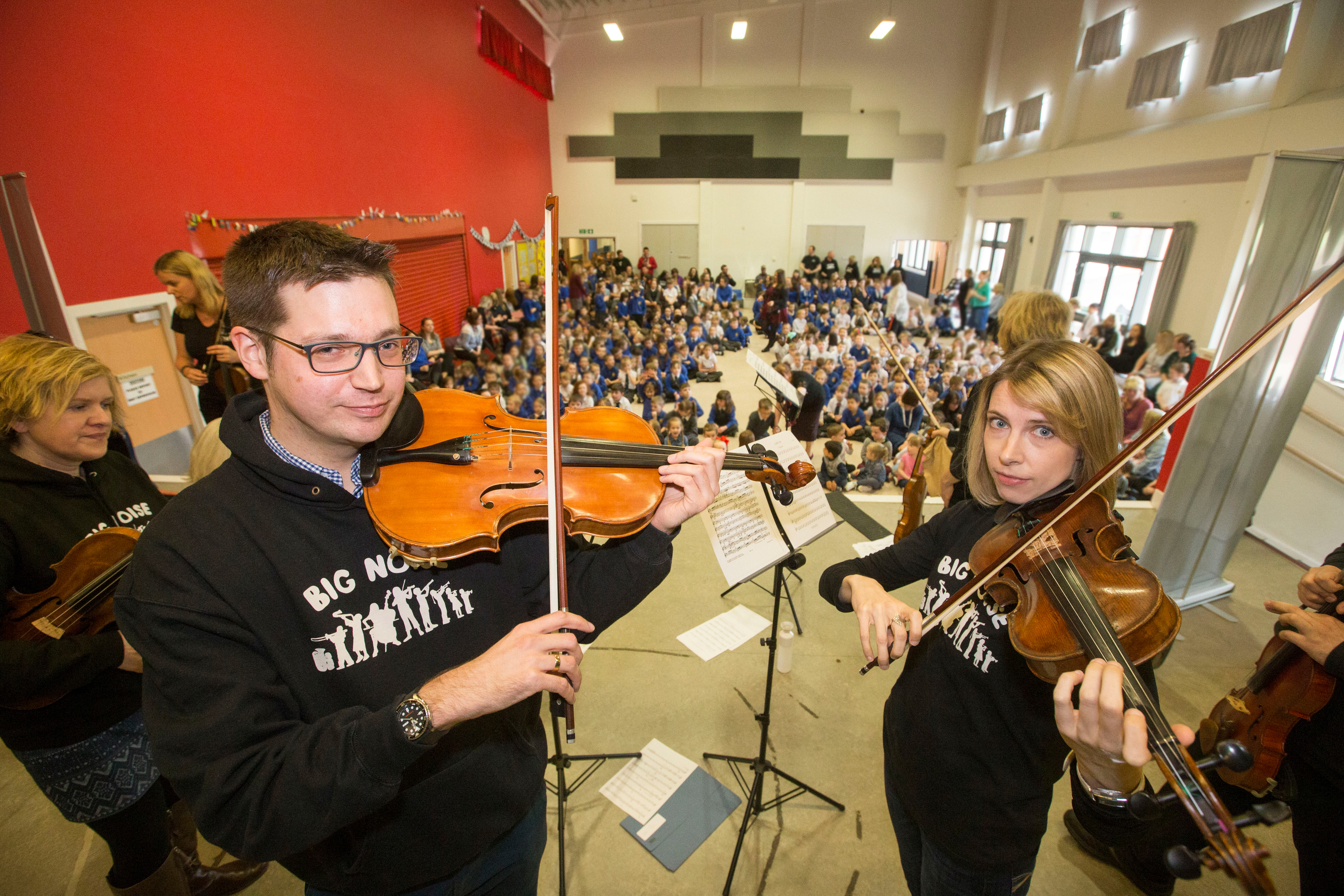 A leader has been appointed for a children's music programme predicted to change lives in a Dundee community.
The Big Noise project, which will begin in Douglas in September, is an initiative set up by Sistema, and hopes to create "permanent social change" in some 
of the most deprived areas and 
communities in Scotland.
Already a working success in Stirling, Glasgow and Aberdeen, the Big Noise orchestra will engage with pupils from primaries one to three at Claypotts Castle and St Pius primary schools.
Now it has taken a big step closer to being delivery-ready with the appointment of the programme's leader, Andy Thorn, who has worked at the Stirling equivalent, Big Noise Raploch, since 2012.
Speaking about his new role, he said: "I'm so pleased to have been appointed team leader for Big Noise Douglas.
"Working with Big Noise has been one of the highlights of my career. Seeing the benefits for children who attend the programme has been fantastic, especially as they grow in confidence and build pride and aspiration.
"This year, at Big Noise Raploch, we are starting to see some of the oldest young people move on from the programme to colleges and jobs and I look forward to the day we see the same in Douglas."
As a youngster, Andy was accepted into several youth orchestras, including the National Youth Orchestra, and went on to play professionally in London with the Britten Sinfonia and the Philharmonia Orchestra.
While working in Raploch, he was promoted to the position of senior musician due to his ability to encourage and engage the children.
Now he hopes to carry this energy into the Douglas programme.
"We have so much to do before we start working with the kids in September, but attending the Big Noise Douglas Day in March and seeing how excited the community is has been fantastic," he said.
"We couldn't have got this far without our partners Optimistic Sound and Dundee City Council and we look forward to continuing to work with them in the future."
Children who take part in the programme — which begin in Venezuela before spreading across the globe — develop a wide range of qualities and skills, including confidence, teamwork resilience, pride and aspiration.
These skills can then lead children to reach their full potential and lead more fulfilled lives.
Dundee community campaign, Optimistic Sound, are the main funders of Big Noise Douglas, with a £1.4m investment over five years, and are working alongside national body, Sistema Scotland, and Dundee City Council.